Laxmi Yoga 200-Hour Teacher Training: Course Outline
Recognised qualification: 200-hour Yoga Alliance UK certificate (RYT-200). This enables you to teach internationally. This course is also registered with The Independent Yoga Network (IYN)
Our next course starts  13th February 2016 and consists of a one week long module in Spain and five weekend modules in London.
What are our Core Subject Areas?
Our courses adhere to the strict standards and guidelines set by Yoga Alliance UK. We include a practical and theory based approach throughout the course and encourage questions and discussions throughout our time together.
Yoga Asana
Anatomy and Physiology
Subtle Anatomy
Yoga Philosophy
Teaching Methods and ethics
The Business of Yoga
Home study and self-practice.
Styles of Yoga Asana
There are many styles of yoga asana practice and there are many benefits to all of them. On this course we will study primarily Vinyasa Yoga and more gentle Hatha Yoga. We will also study the various pranayama techniques within these practices. Other styles we include are:
Vinyasa Flow Yoga
Gentle Hatha Yoga
Restorative Yoga
Back Care Yoga
Pre and Post-natal yoga.
Anatomy and Physiology
We believe that to become an effective yoga teacher you need have a working knowledge of anatomy and physiology, and we therefore spend three days of the course solely on this subject. Our approach to this is rooted in Sports Science and Exercise Physiology so as well as covering the basics such as  the skeletal system, endocrine system, the organs of the body and the skeletal muscular system, we also study what happens to the body during the practice of yoga asana and pranayama. We also look at healthy range of movement of the joints and why different asana are required for different postural types. We also discuss progressive overload and how to write a six week progressive yoga asana sequence.
The muscular system
The endocrine and nervous system
Anatomical movement of the skeleton and its many joints.
Range of Movement and how to use yoga asana to encourage a healthy level of mobility
What happens to the body and nervous system during a physical yoga practice.
How to write a progressive yoga asana sequence.
Subtle Anatomy
Yoga is much more that a range of yoga postures and there should be many layers to ones yoga practice. Subtle anatomy describes what happened to the body on a subtle energetic level when we practice asana, pranayama, bandhas, mudra and chanting. Through our training you will learn a broad range of techniques and how to integrate these into your daily practice and into your teaching.
Energetics – Prana, the Chakras and Koshas
Bandhas – Body locks that create an energy seal.
Kriyas – Yogic cleansing practices
Mantras, Mudras & Chanting
Meditation & Yoga Nidra
Frequently Asked Questions
Q: Who is the course certified by?
This is certified by the Yoga Alliance UK and the Independent Yoga Network (IYN). The Register of Exercise Professionals (REPs) now recognises all 200 hour yoga courses certified by The IYN and so by registering with the IYN you will also be able to register with REPS. This will enable you to work in many different venues including health clubs and will allow you to teach internationally. Please note that there are separate joining fees for all three organisations.
Q: What styles of yoga will I be able to teach following this yoga teacher training course?
This course certifies you to teach Vinyasa Flow Yoga and more gentle Hatha Yoga. Graduates will also be able to teach Restorative Yoga, Back Care Yoga and be able to integrate pregnant students into a general yoga class.
Q: What do I need to do to pass the course?
Complete all written coursework
Pass 1 x anatomy and physiology exam
Pass 1 x yoga theory exam
Pass 1 x practical teaching assessment
You must attend 100% of the course
Q: Do you offer work placements after the course?
Yes. If you show promise of becoming an excellent teacher we may invite you to assist on retreats and/or take on classes.
Q: How are the hours divided up in this course?
As this course is certified by The Yoga Alliance UK we follow their guidelines on how to divide up the 200 hours with the emphasis on teaching practice.  This course is approximately 220 hours inclusive of your reading time.
Q: What is the schedule whilst on the course?
The schedule differs between our London weekend modules and the days on our 1 week intensive in Spain. A typical day in London consists of:
10-11.15am Yoga asana and pranayama practice.
11.15am Break
11.15-13.30pm Theory class in Anatomy and Physiology
13.00-13.45pm Lunch break
13.45 -16.00pm Theory and practical class in Anatomy and Physiology
16.00-16.15pm
16.15-17.30pm Yoga asana practice with the teaching of anatomy and physiology intertwined into the teachers instruction.
17.30-18.00pm Yoga Nidra/Relaxation
A typical day in Spain consists of: A typical day on our teacher training at The Hacienda……
7.30 - 9am Vinyasa yoga practice.
9.30 – 11am Posture clinic: learning technical points of each asana and how to adapt for different clients' needs.
11am – Brunch.
12 – 1.30pm Daily lesson in either meditation, pranayama or yoga philosophy.
1.30 – 1.45pm Break.
1.45 – 3.30pm learning to sequence asana / teaching practice.
3.30 – 4.30am – Break.
4.30 – 5.30 Reading/study time.
5.30 – 7pm Hatha yoga practice.
7.15 – 8pm Dinner.
8pm – Reading/study time.
Q: What is the course fee?
£2470. We are happy to organise a personal payment plan for you. Please email Sally on 
info@sallyparkesyoga.com
 to  discuss.
Q: What does my course fee NOT include?
Travels costs to and from London, your food and accommodation whilst in London and your flights to Spain need to be paid by yourself. You will also need to buy all the books from our essential reading list.
Q: What is the Payment Plan?
We understand that different people have different financial situations. We can therefore offer a payment plan to suit your needs and are happy to discuss this over the phone. Payment is not required until you are accepted onto the course and your place is secured by paying a non-refundable deposit. . The balance can then be paid in instalments and is due by the time we begin the course. This is normally paid via bank transfer.
Q: What is your cancellation policy?
The deposit for the training constitutes the first £500 of the 200 hour Laxmi Yoga teacher training course fee and is non-refundable. It is not possible to have your place refunded or transfer to a 200 hour Laxmi Yoga teacher training course at a later date once you have already paid and started your training with us. We STRONGLY recommend that you take out insurance to cover your costs in the event that you have to cancel or curtail your training. It is possible to transfer your place on the course to a later date if you have not already started the course with us and there are four weeks to go until our first training day of the course. You must notify us via email on info@sallyparkesyoga.com  if you need to transfer and are within these guidelines. Please note you cannot transfer your booked placement from one course to another more than once. By registering and paying a deposit of £500 for this course, you are agreeing to this cancellation policy. Thank you.
Q: Can I speak to or meet with any of the course tutors before I commit to the course?
We understand that yoga teacher training is a big commitment and are therefore willing to phone you at a convenient time or arrange a meeting with one of our course tutors (London and Brighton area only) to discuss the course.
If you have further questions feel free to call course leader Sally Parkes on 07949 603372 or register your interest by emailing Sally on info@sallyparkesyoga.com
Course Fees:
Full Price
£2570*
We are happy to set up a personal payment plan for you! *Based on two sharing a twin room. Single rooms are occasionally available at extra cost. Varied payment plans available.
Contact Us
Training Locations
London, United Kingdom and Andalucia, Spain.
Flights
Arrival
We will be arranging a transfer from Malaga airport to The Hacienda around 2pm on the first day of the module we hold in Spain, so please book a flight that will get you to Malaga for approximately 1.30pm or earlier.
Departure
For your departure, please organise flights from 1.30pm on the last day of the module we hold in Spain. You may find www.skyscanner.net useful to compare prices.
Upcoming Dates: 2015
Spain dates:
29th August – 4th September
London dates: 
26th – 27th September
10th – 11th October
7th – 8th November
28th – 29th November
12th – 13th December
2016 Dates
Course 1 | London dates: 
13th-14th February
12th-13th March
16th-17th April
20th-27th May – in Spain
11th-12th June
25th-26th June
Spain dates:
20th-27th May
Course 2 | London dates:
22nd-24th July
Aug 6th-7th August
3rd-4th September
30th Sept-7th October – in Spain
11th-13th November
3rd-4th December
Spain dates:
30th Sept-7th October
Spanish Teacher Training Module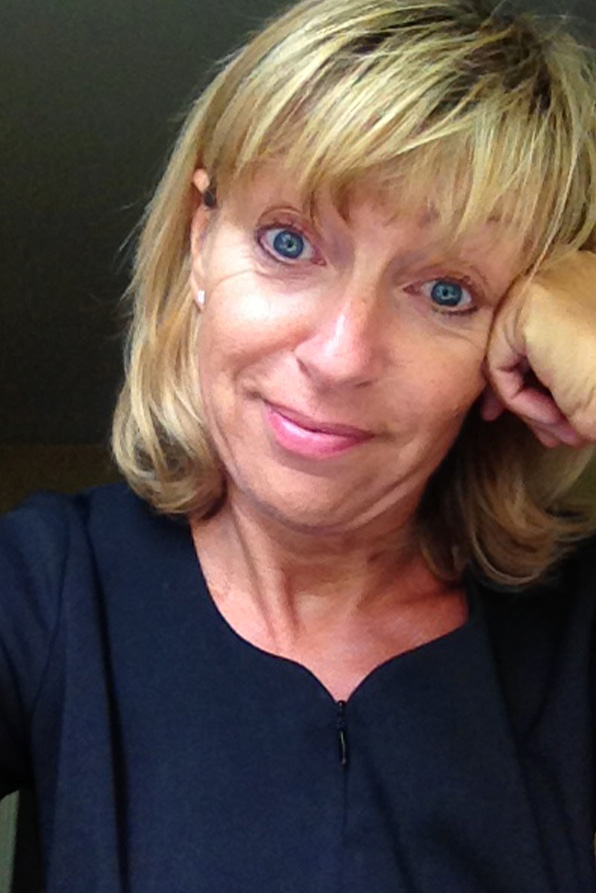 It has only been a year since I qualified with Sally Parkes 200 hours Yoga Teacher Training. It was a life changing time for me and have not looked back! I have since qualified, again with Sally of course, as a Pregnancy Yoga teacher and am also a qualified Relax & Renew trainer in Restorative Yoga. I teach 5 of my own classes each week near High Wycombe, Bucks (both Hatha Vinyasa & Pregnancy Yoga) and 1-2-1 private yoga classes. I have just completed workshops with the RAF Rowing team, helping them to integrate yoga into their training programmes.
I feel so lucky & blessed to be a yoga teacher.  I love everything about yoga from the physical, mental & spiritual perspectives and have learnt so much about myself as a person & so enjoy introducing new people to the world of yoga.
I have taught on Sally's wonderful retreats in West Sussex and am so looking forward to returning to Granada to teach on Sally's retreat at La Hacienda in August. Life could not be better!
Sue Fryer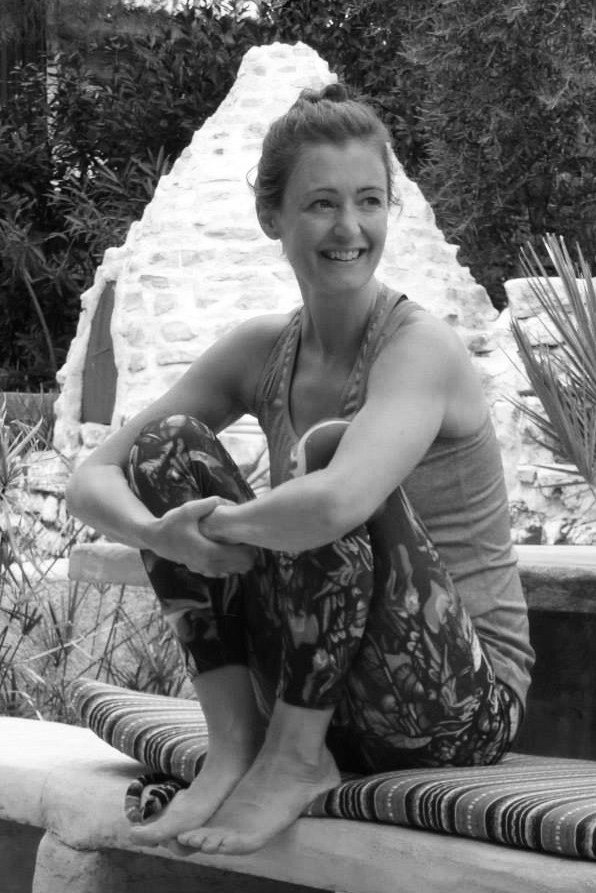 Completing my Laxmi Teacher Training with Sally in the Autumn of 2013 has put me on a completely new and exciting path. I won't lie, I was nervous about signing up but within the first hour of the initial weekend module I had no doubt I'd made the right decision.
As course leader, Sally is knowledgeable, inspiring and, above all, human. The opening lines of her Laxmi Training Manual have stayed with me since I first opened the handbook: '…just believe that you are here because you should be'. Her team are similarly inspirational, each supplying their own expertise and genuine enthusiasm for yoga.
When my 200hr certificate arrived I was thrilled but reflected on the fact that it only conveyed a fraction of what I'd gained from the Laxmi training. I came away with the knowledge and confidence to take my first steps as a new teacher but so much more, including an amazing group of friends and a much clearer direction in life.
I currently enjoy teaching Vinyasa classes at YogaVenue in Oxford and will be holding classes for foreign language students over the summer.
Katie P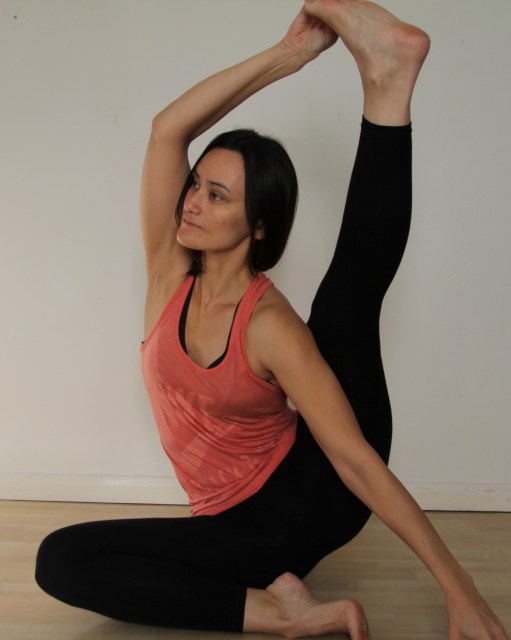 For me, yoga is not just a physical practice, but rather a way of life as it has touched me on so many levels: physically, emotionally, and mentally and has totally changed the way I approach life's challenges. As a busy working mum of two my yoga practice has proved an invaluable tool in helping me to juggle the myriad demands in my life and I will forever be grateful for the opportunity I had to go on Sally's yoga teacher training as this was the catalyst for major life changes. It gave me the opportunity to delve deeper into my own practice as well as to learn to teach others safely and effectively.
The intensive way of learning was perfect for me as it meant I wasn't away from my family for too long but also the time spent abroad meant I had the opportunity to immerse myself in my yoga studies without the usual distractions of family life.
I started teaching within two months of graduating from Sally's course and haven't looked back. I am currently running two classes a week local to where I live in Kent and I also successfully ran my first 3-hour workshop back in April. I am planning to make this a more regular occurrence with a desire to progress to yoga days and then someday weekend retreats.
I am hoping to continue training with Sally through her CPD days which are a crucial element to ongoing professional development as a yoga teacher.
Emma Turner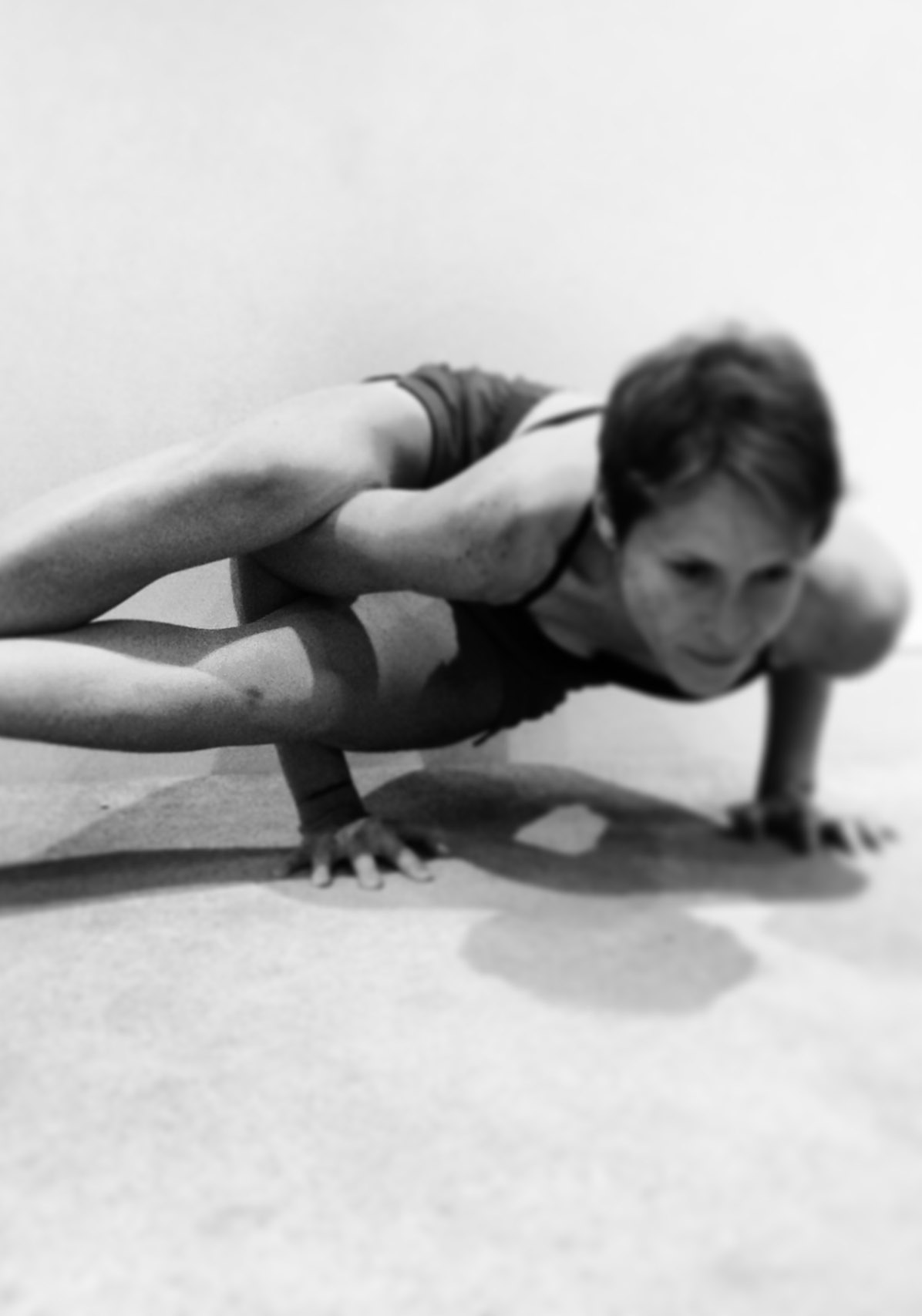 After about 14 years of practice and transformation through yoga, I decided to take the jump to become a teacher. I chose Laxmi Teacher Training based on recommendations from many of my own teachers. Sally, Paula & Chris laid the foundation for me to go out as a new teacher and find success in the London yoga community. The experience was life-changing, and I've come away from it with a rounded knowledge of all 8 limbs of yoga that I feel confident to share with and deliver to my students. I also came away with a connection to a group of truly amazing people, now my fellow teachers, whom I know will always be a part of my life.
Within a year of completing my teacher training, I have left my corporate job to teach yoga full-time. My mission is to spread my love of yoga to others. It is a difficult industry to break into, but with perseverance and creativity it is possible, even as a new teacher! I have completed two further trainings since Laxmi and am now looking forward completing my fourth course, back with Sally, in pregnancy yoga.
My aim is to continuing to build my timetable in yoga communities that resonate with me in London as well as lead workshops and retreats in the near future.
Courtney Stefanowicz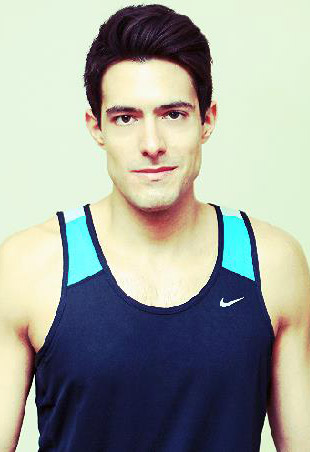 I'm Niko and a Laxmi school of yoga December 2013 graduate and I hand-picked the course from a number of programs that I researched. I made the conscious decision to train with Sally after speaking to many industry professionals who know and respect her. The teacher training was one of the most amazing experiences I could have ever dreamt and a total life changer. Sally and her team of amazing teachers were a perfect match for me. The course is hard and demanding but it's done in such a relaxed and friendly manner that I felt looked after at all times. Sally provided me with the necessary tools I needed to become a well-rounded teacher and it helped me to identify my uniqueness and embrace it, thus turning me into a happy confident teacher. I am also thankful to have met and made the most amazing friends for life, friends that I now have the pleasure of working with around London.
I now have ten of my own permanent weekly classes in prestigious yoga studios and gyms around London and with cover classes I am teaching fifteen to twenty classes a week. Going back to my time at The Hacienda, I could have never imagined or dreamt of having all this so soon after my graduation and I have nothing but gratitude and respect for my teachers Sally, Paul, Chris, Dawn. My ambition is to become the best version of myself that I can be, both personally and professionally so that I can share with others, the gift of yoga in the safest, most rounded way possible.
Niko Geo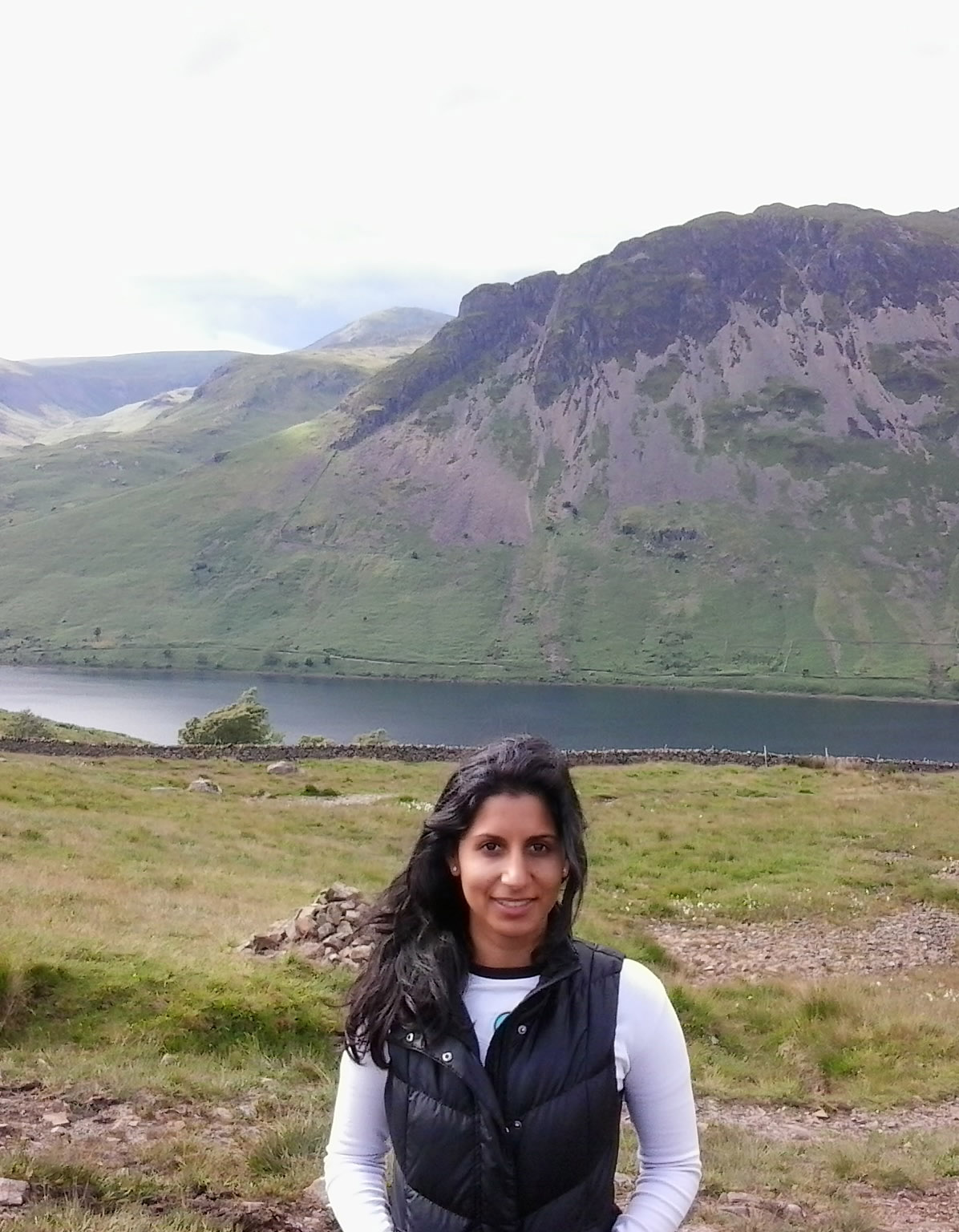 And suddenly, I am now a yoga teacher.  It's an honour to be able to teach and share something you love.
Sally's training was fantastic. It covered all grounds and I feel it's given me the perfect foundation as a yoga teacher. I loved the whole experience; even the aching muscles, the last minute studying, the laughing, the crying and the house full of nervous and over emotional (myself included) students! Sally was great because she was constantly encouraging and never judgemental.
I run two classes on Tuesday evenings and on some weekends.  Sometimes it is tough to manage a full time job whilst keeping on top of the teaching, the learning and the admin. But, when a student tells you how great you've made them feel, it's all worth it.
Teaching yoga is teaching me things about myself I never expected (or was prepared for).  I've been practicing yoga for years, but feel I've just started on a new journey.
Future plans for now include training in Pregnancy Yoga with Sally, and hopefully having a third class to add to my schedule very soon.
Krishna Hassomal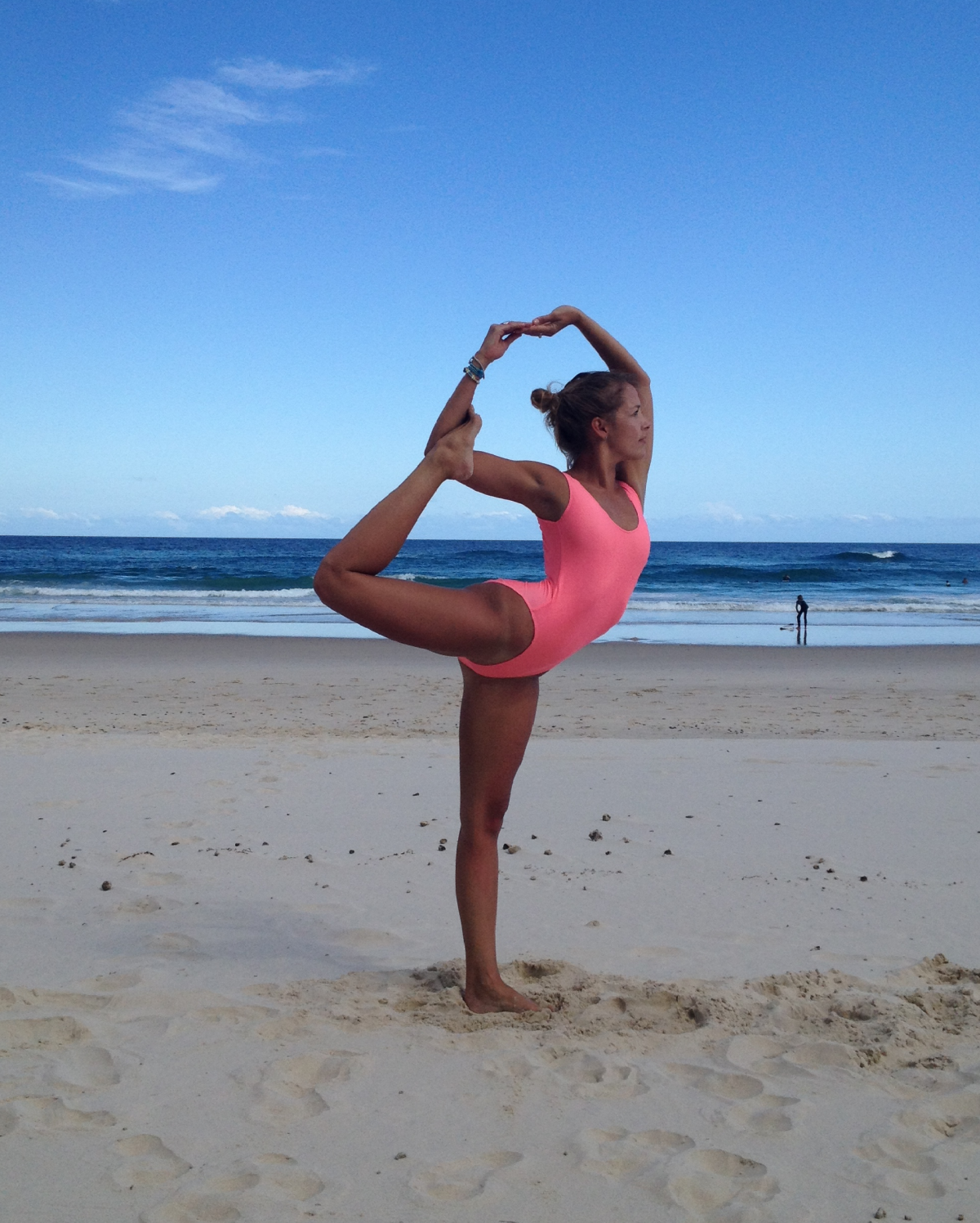 Yoga has opened up a world of possibilities for me personally and professionally and I am so incredibly grateful for all of my yoga teachers over the years and in particular for Sally who not only taught me so much about the anatomy, philosophy, postures, and history of yoga but who also gave myself and my fellow yogi teachers the opportunity to challenge ourselves and create some amazing memories and lifelong friendships during our teacher training with her.
Two weeks after I finished my training with Sally I moved home to Australia and have since started my own business Yoga Kiss, teach a regular yoga class in world famous Noosa and teach yoga on stand up paddle boards! So far the opportunity to teach yoga has been amazing and I'm looking forward to expanding my knowledge and teaching additional classes around the Sunshine Coast and the world.
Doing my teacher training and broadening my knowledge, horizons and support network has been life changing for me and I'm looking forward to increasing my teaching presence around the world teaching at retreats and eventually running my own.
Find me on Instagram @yogakiss or on facebook.
Katrina Harding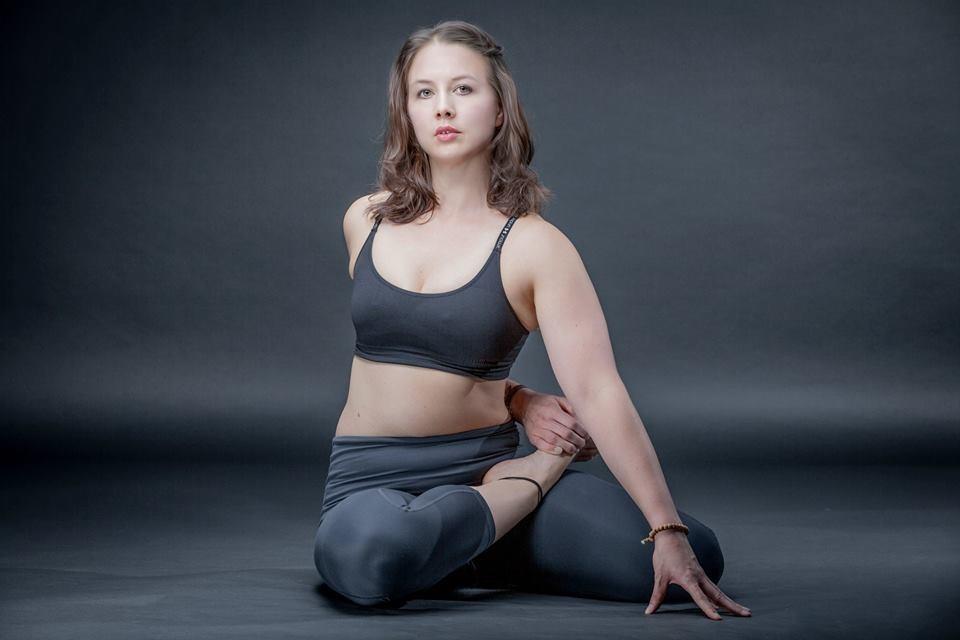 'The training with Sally could not have given me a better foundation for launching my own teaching career. I wanted a course that was particularly strong in anatomy and physiology, as well as giving me a solid education in yoga history and philosophy, and I graduated in 2014 feeling confident in my ability to teach my classes and have been working with students of all ages, abilities, injuries and conditions. I established my own business, Empower Yoga Bristol, just a month after completing the course and now teach up to seven hours of group classes a week, as well as 1:1s and workshops on specific topics. I have a background in martial arts and particularly enjoy working with athletes to help alleviate problems as well as offer them challenging practices! I also co-founded a yoga and baking workshop company called Stretch+Knead, and have been featured in the Guardian and OM Yoga magazine, for which I occasionally write. I also contribute yoga & wellness posts to websites such as Globe of Love and more recently Movement for Modern Life, and am currently working on a book combining my yoga knowledge with my experience in coaching people through managing stress and anxiety. I have continued to take my CPD with Sally and her tutors and, while they seem have turned me into an anatomy nerd (!), I feel very safe working with all the very different bodies and personalities who present themselves for yoga in my classes, and have been well educated in treating my students with compassion and respect. I feel that through Sally's teaching, I have build a solid foundation on which to build a successful yoga career.'
Dr Tracy Johnson
www.brainboxcoaching.co.uk
www.brainboxhealthcoaching.com
www.facebook.com/empoweryogabristol
www.stretchandknead.wordpress.com
07958 250362
Facebook – Brainbox Coaching & Wellness
Twitter @BrainboxCoach
My graduate careers guide, Working In Science, is available from Amazon.
And all this too!
Yoga Philosophy
There is a philosophy within the yoga system that underpins the physical practice of yoga.
The Yamas and Niyamas including the Eight Limbs
Ethics of yoga teaching and how this relates back to the Eight Limbs
Study the main yoga texts including The Bagavad Gita, Hatha Yoga Pradapika and The Yoga Sutras
The History of Yoga
How to teach Yoga
Effective communication is essential in becoming a great yoga teacher. Knowing how to teach different kinds of learners (auditory, visual, kinesthetic) is a skill that takes time and practice to learn. There will be many opportunities during the course to practice your teaching so you become adept in physical demonstration, observation, verbal cueing, adjusting, correcting and giving positive feedback. We will cover:
Teaching and learning techniques – auditory, visual, kinesthetic
How to give appropriate hands-on adjustments
How to use positive reinforcement and alter tone of voice accordingly
How to teach one to one sessions.
How to sequence and teach a 60-75minute Vinyasa Flow yoga class
How to sequence and teach a 60-75minute Hatha yoga class
How to sequence and teach a Back Care class.
How to sequence and teach a Restorative class
How to integrate a pregnant student into a regular yoga class (including Vinyasa Flow).
The Ethics of Teaching  – including understanding the teacher-student relationship
The Business of Yoga
In the Western hemisphere the yoga industry is a competitive one and it can often be challenging to find  balance between your own practice and earning a living whilst staying true to the yoga tradition. We discuss this work/life balance and talk about how to effectively market yourself as a yoga teacher. This module includes:
What to include on your website depending on what you want to achieve
How to write a CV.
How to write a waiver and health questionnaire
A list of websites where you can advertise your yoga services for free
Setting up your own classes versus flat rate pay classes
What to look for when hiring a space for classes and one to ones
Applying for work to yoga studios and gyms
Working out your demographics and possible teaching niches within that.
How to get teaching insurance
Home study and self-practice.
Your success on this course will largely depend on your study and self-practice outside of the class room. During the contact hours of the course we will practice yoga together but outside of these hours you will be expected to cultivate your own practice. In addition to this you will have several assignments and assessments. These include:
A practical assessment in which you teach a forty five minute Hatha or Vinyasa Flow class.
A written Anatomy and Physiology exam
A written theory yoga exam covering all aspects of the course.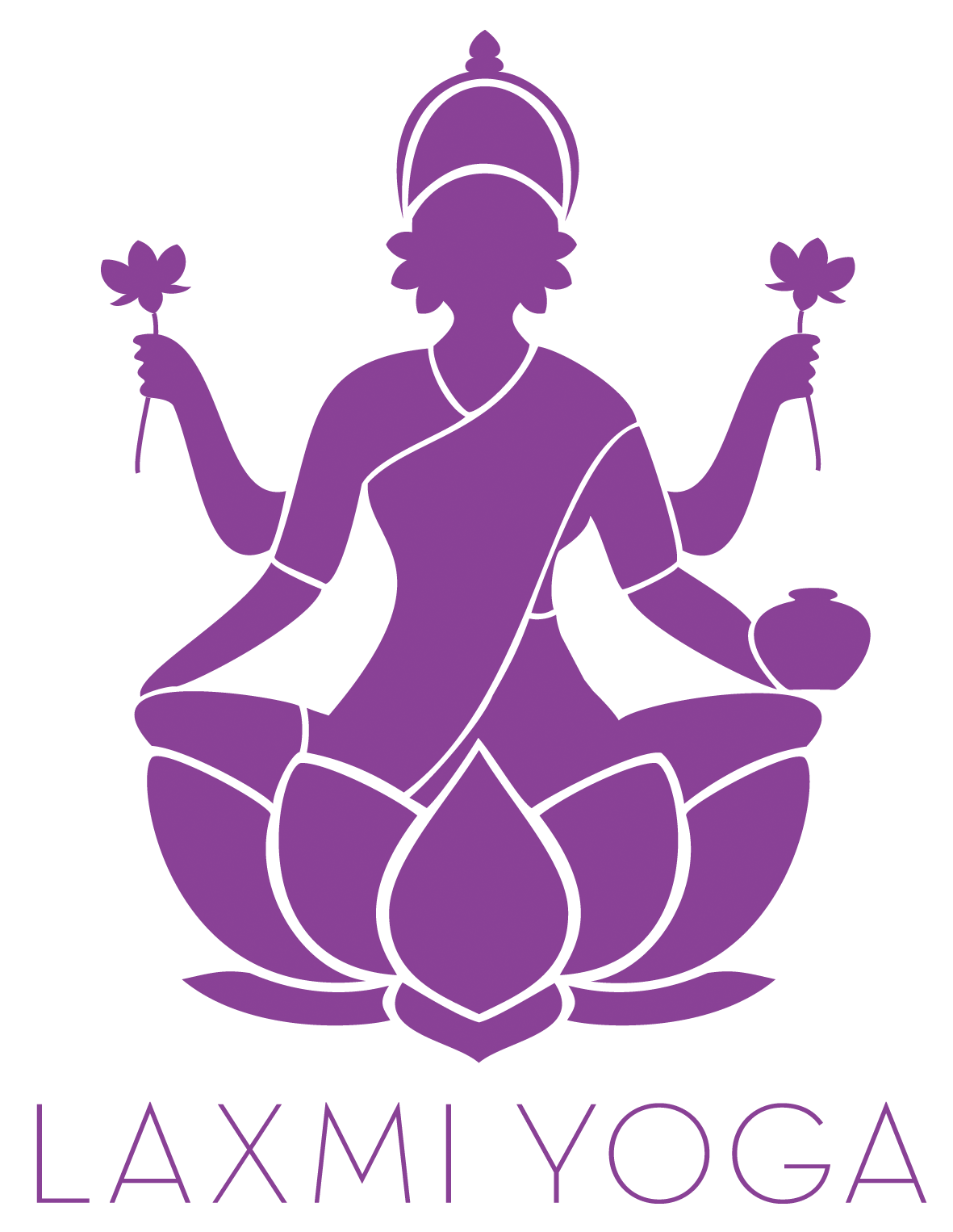 Sign up here for the latest news!