200Hour Yoga Teacher Training Testimonials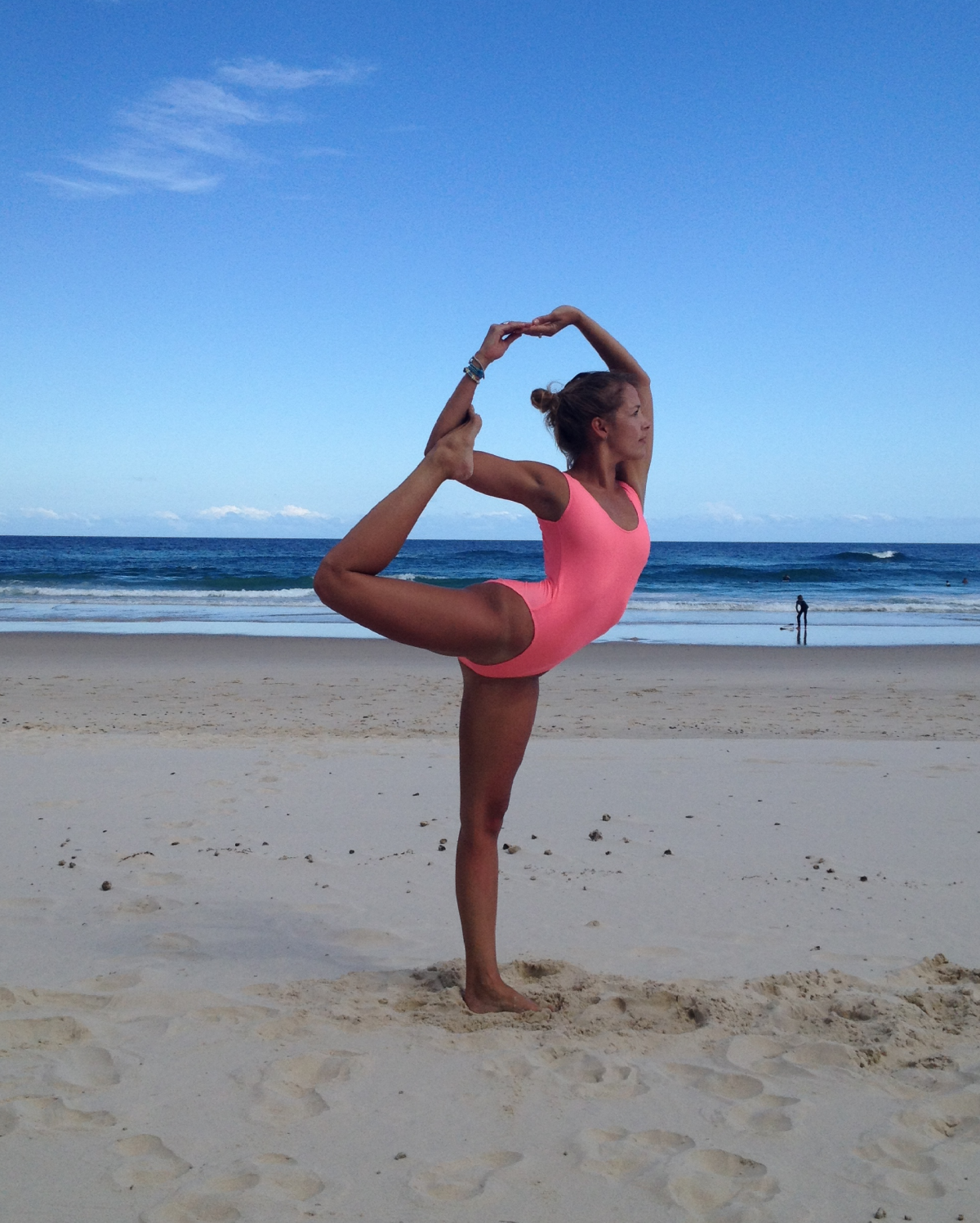 Katrina Harding
Yoga has opened up a world of possibilities for me personally and professionally and I am so incredibly grateful for all of my yoga teachers over the years and in particular for Sally who not only taught me so much about the anatomy, philosophy, postures, and history of yoga but who also gave myself and my fellow yogi teachers the opportunity to challenge ourselves and create some amazing memories and lifelong friendships during our teacher training with her.
Two weeks after I finished my training with Sally I moved home to Australia and have since started my own business Yoga Kiss, teach a regular yoga class in world famous Noosa and teach yoga on stand up paddle boards! So far the opportunity to teach yoga has been amazing and I'm looking forward to expanding my knowledge and teaching additional classes around the Sunshine Coast and the world.
Doing my teacher training and broadening my knowledge, horizons and support network has been life changing for me and I'm looking forward to increasing my teaching presence around the world teaching at retreats and eventually running my own.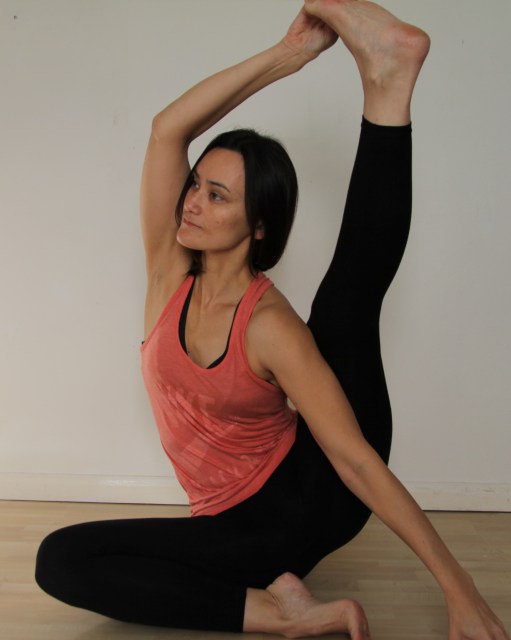 Emma Turner
For me, yoga is not just a physical practice, but rather a way of life as it has touched me on so many levels: physically, emotionally, and mentally and has totally changed the way I approach life's challenges. As a busy working mum of two my yoga practice has proved an invaluable tool in helping me to juggle the myriad demands in my life and I will forever be grateful for the opportunity I had to go on Sally's yoga teacher training as this was the catalyst for major life changes. It gave me the opportunity to delve deeper into my own practice as well as to learn to teach others safely and effectively.
The intensive way of learning was perfect for me as it meant I wasn't away from my family for too long but also the time spent abroad meant I had the opportunity to immerse myself in my yoga studies without the usual distractions of family life.
I started teaching within two months of graduating from Sally's course and haven't looked back. I am currently running two classes a week local to where I live in Kent and I also successfully ran my first 3-hour workshop back in April. I am planning to make this a more regular occurrence with a desire to progress to yoga days and then someday weekend retreats.
I am hoping to continue training with Sally through her CPD days which are a crucial element to ongoing professional development as a yoga teacher.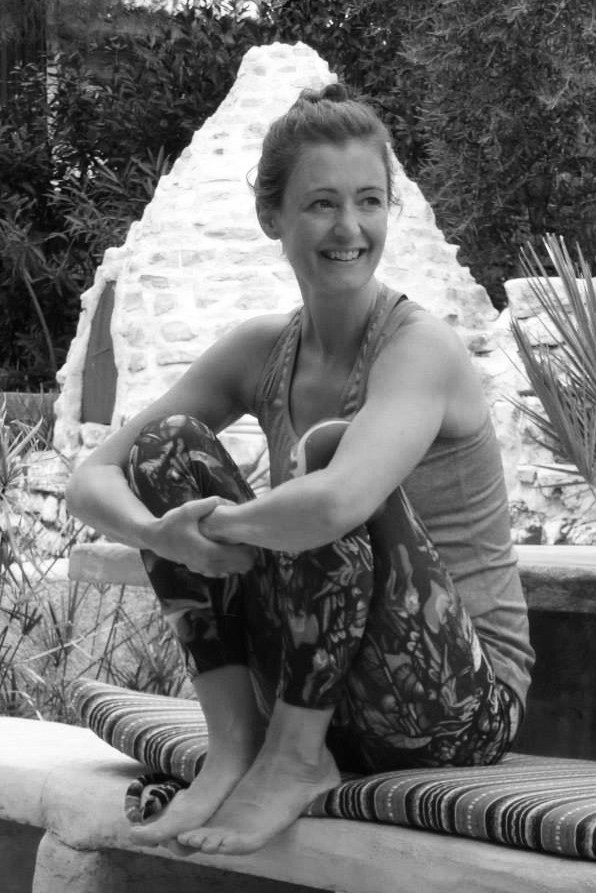 Katie P.
Completing my Laxmi Teacher Training with Sally in the Autumn of 2013 has put me on a completely new and exciting path. I won't lie, I was nervous about signing up but within the first hour of the initial weekend module I had no doubt I'd made the right decision.
As course leader, Sally is knowledgeable, inspiring and, above all, human. The opening lines of her Laxmi Training Manual have stayed with me since I first opened the handbook: '…just believe that you are here because you should be'. Her team are similarly inspirational, each supplying their own expertise and genuine enthusiasm for yoga.
When my 200hr certificate arrived I was thrilled but reflected on the fact that it only conveyed a fraction of what I'd gained from the Laxmi training. I came away with the knowledge and confidence to take my first steps as a new teacher but so much more, including an amazing group of friends and a much clearer direction in life.
I currently enjoy teaching Vinyasa classes at YogaVenue in Oxford and will be holding classes for foreign language students over the summer.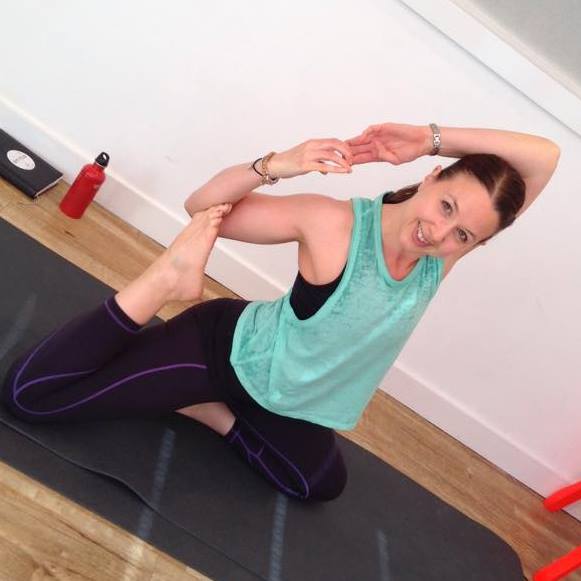 Dr Tracy Johnson
The training with Sally could not have given me a better foundation for launching my own teaching career. I wanted a course that was particularly strong in anatomy and physiology, as well as giving me a solid education in yoga history and philosophy, and I graduated in 2014 feeling confident in my ability to teach my classes and have been working with students of all ages, abilities, injuries and conditions.
I established my own business, Empower Yoga Bristol, just a month after completing the course and now teach up to seven hours of group classes a week, as well as 1:1s and workshops on specific topics. I have a background in martial arts and particularly enjoy working with athletes to help alleviate problems as well as offer them challenging practices!
I also co-founded a yoga and baking workshop company called Stretch+Knead, and have been featured in the Guardian and OM Yoga magazine, for which I occasionally write. I also contribute yoga & wellness posts to websites such as Globe of Love and more recently Movement for Modern Life, and am currently working on a book combining my yoga knowledge with my experience in coaching people through managing stress and anxiety.
I have continued to take my CPD with Sally and her tutors and, while they seem have turned me into an anatomy nerd (!), I feel very safe working with all the very different bodies and personalities who present themselves for yoga in my classes, and have been well educated in treating my students with compassion and respect.
I feel that through Sally's teaching, I have build a solid foundation on which to build a successful yoga career
www.brainboxcoaching.co.uk
www.brainboxhealthcoaching.com
Facebook
Twitter
www.stretchandknead.wordpress.com
07958 250362
My graduate careers guide, Working In Science, is available from Amazon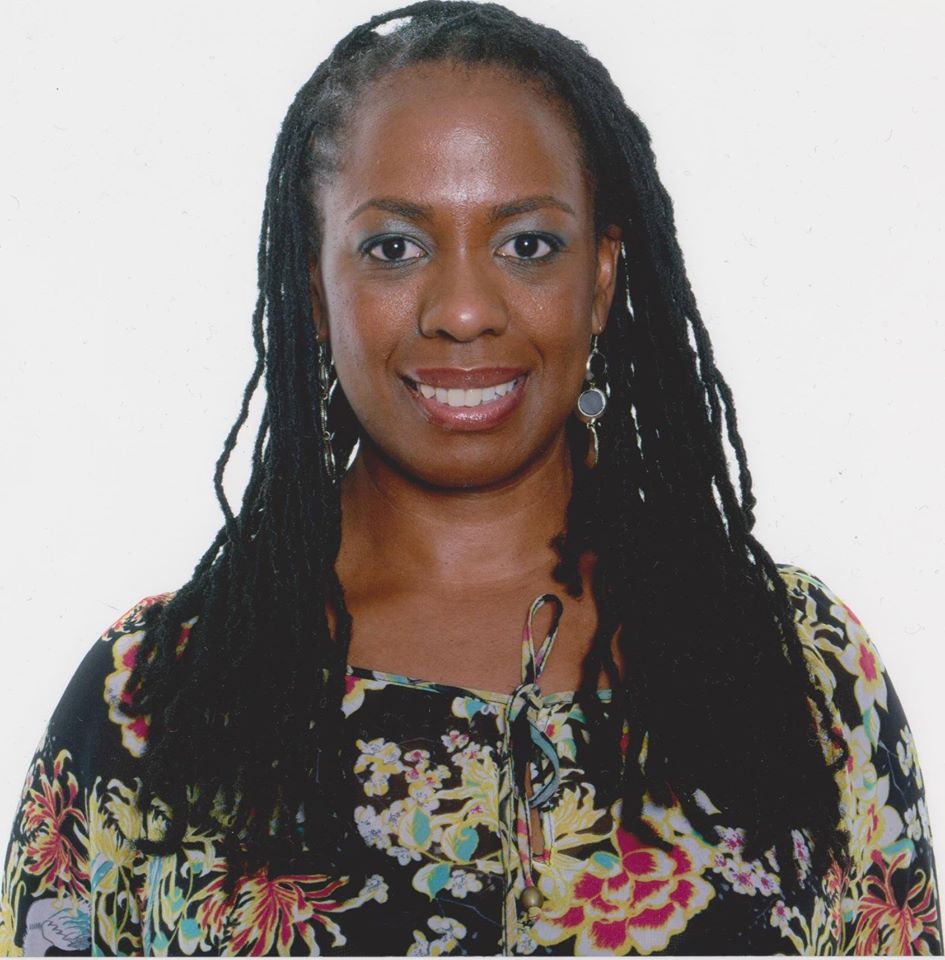 Lynette Greenaway
There is nothing even broadly comparable to the time that I had in Spain learning and truly beginning to understand what it means to teach yoga and to live by it's principles.
I am truly humbled by the time, effort and energy that you put in to the course. I bow to your knowledge and experience and for helping me shift from the viewpoint that to become a yoga teacher is a longer way off and something that is so specialist and esoteric. I feel that teaching yoga is certainly within touching distance and I am so much more confident and capable.
I know that the path that I have chosen is a long one, but I feel worthy enough and knowledgeable enough to begin to teach. Thanks to you, I am that much closer than I was.
You guys 'moved' me, both emotionally and spiritually plus you are just regular people with warmth and such passion for what you do. Love it!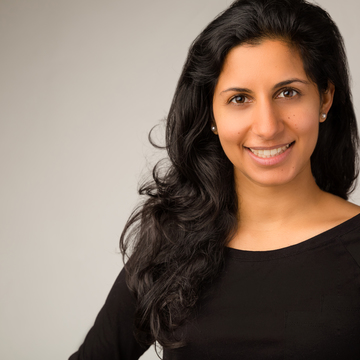 Krishna Hassomal
And suddenly, I am now a yoga teacher. It's an honour to be able to teach and share something you love.
Sally's training was fantastic. It covered all grounds and I feel it's given me the perfect foundation as a yoga teacher.
I loved the whole experience; even the aching muscles, the last minute studying, the laughing, the crying and the house full of nervous and over emotional (myself included) students! Sally was great because she was constantly encouraging and never judgemental.
I run two classes on Tuesday evenings and on some weekends. Sometimes it is tough to manage a full time job whilst keeping on top of the teaching, the learning and the admin. But, when a student tells you how great you've made them feel, it's all worth it.
Teaching yoga is teaching me things about myself I never expected (or was prepared for). I've been practicing yoga for years, but feel I've just started on a new journey.
Future plans for now include training in Pregnancy Yoga with Sally, and hopefully having a third class to add to my schedule very soon.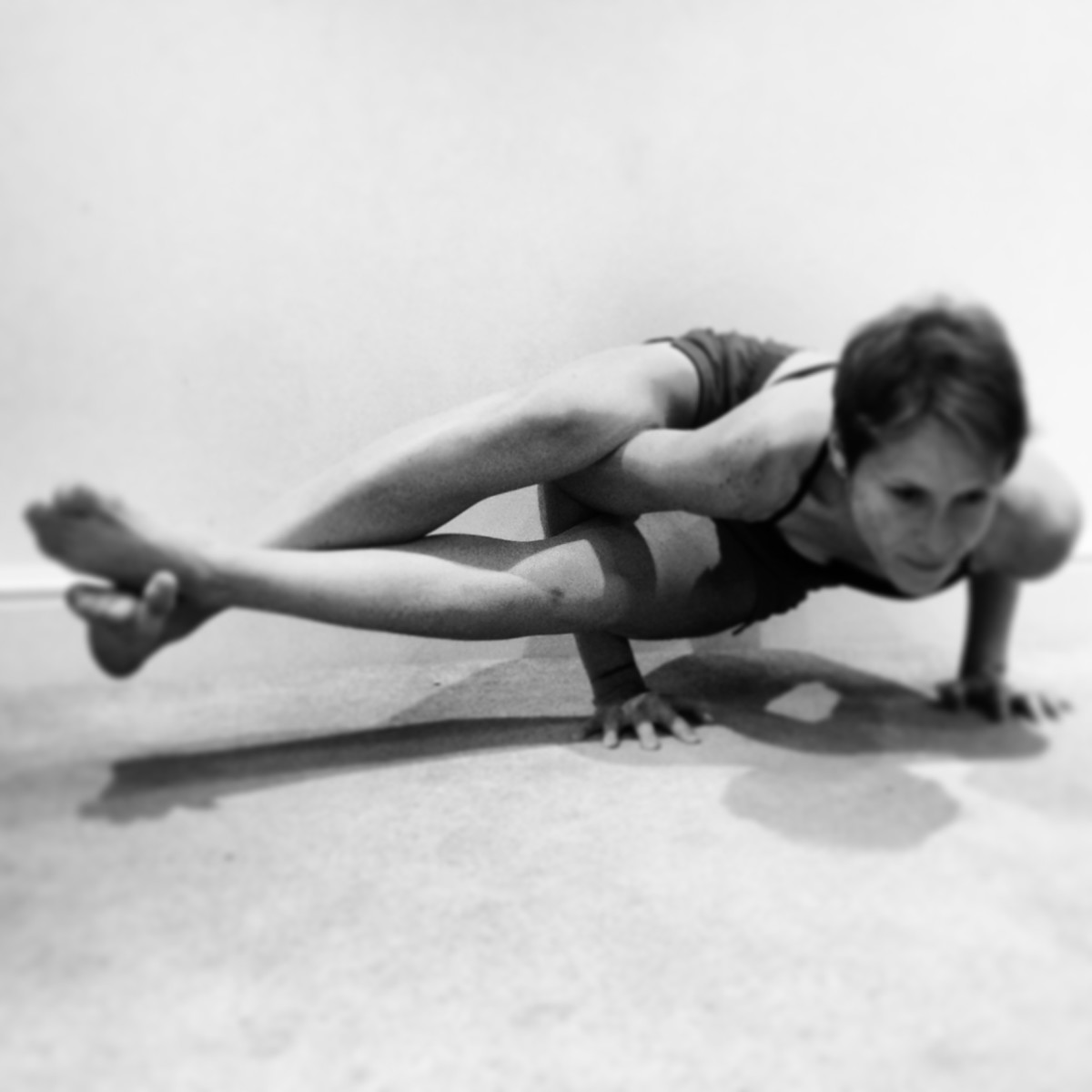 Courtney Stefanowicz
After about 14 years of practice and transformation through yoga, I decided to take the jump to become a teacher. I chose Laxmi Teacher Training based on recommendations from many of my own teachers. Sally, Paula & Chris laid the foundation for me to go out as a new teacher and find success in the London yoga community. 
The experience was life-changing, and I've come away from it with a rounded knowledge of all 8 limbs of yoga that I feel confident to share with and deliver to my students. I also came away with a connection to a group of truly amazing people, now my fellow teachers, whom I know will always be a part of my life. 
Within a year of completing my teacher training, I have left my corporate job to teach yoga full-time. My mission is to spread my love of yoga to others. It is a difficult industry to break into, but with perseverance and creativity it is possible, even as a new teacher! I have completed two further trainings since Laxmi and am now looking forward completing my fourth course, back with Sally, in pregnancy yoga.
My aim is to continuing to build my timetable in yoga communities that resonate with me in London as well as lead workshops and retreats in the near future.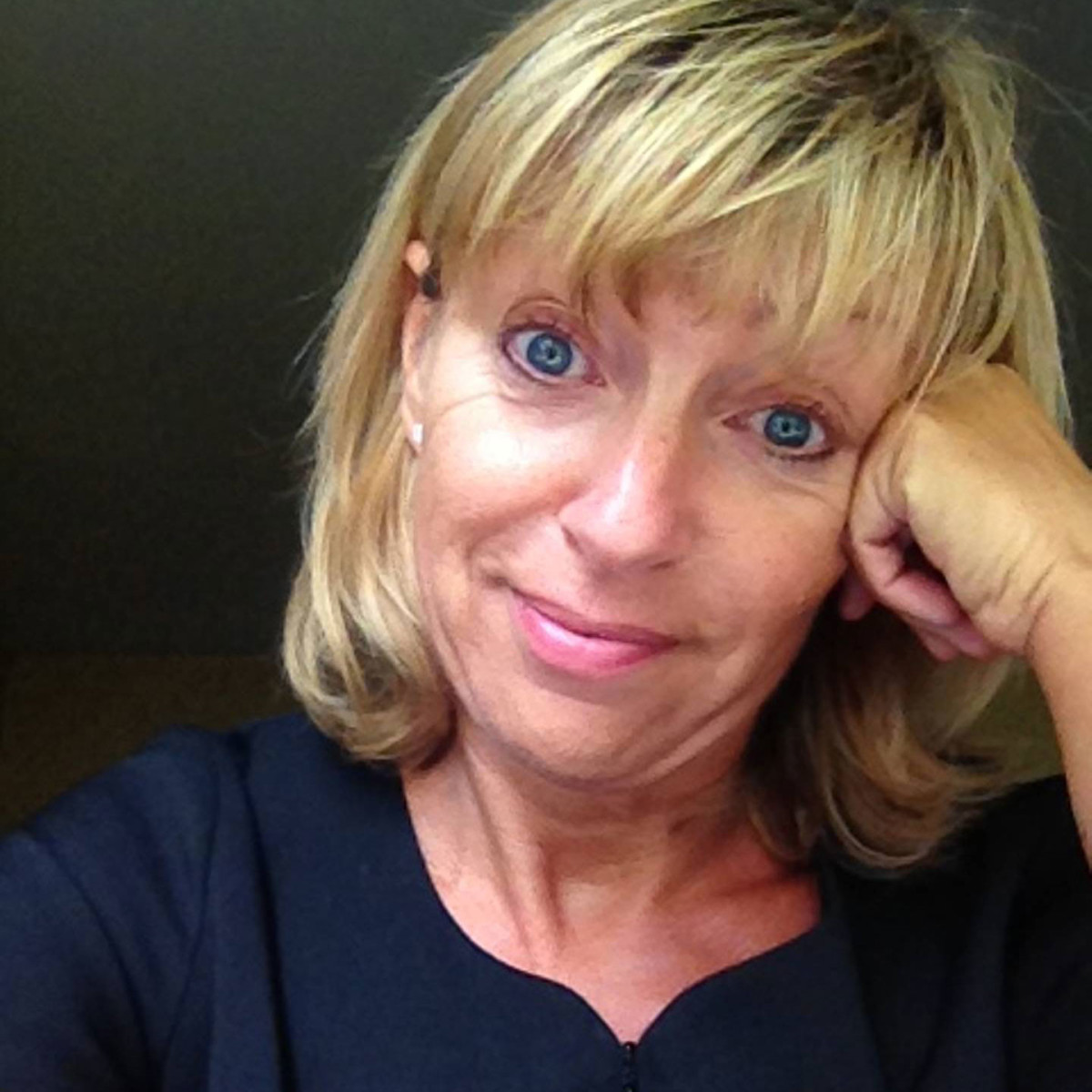 Sue Fryer
It has only been a year since I qualified with Sally Parkes 200 hours Yoga Teacher Training. It was a life changing time for me and have not looked back! I have since qualified, again with Sally of course, as a Pregnancy Yoga teacher and am also a qualified Relax & Renew trainer in Restorative Yoga. I teach 5 of my own classes each week near High Wycombe, Bucks (both Hatha Vinyasa & Pregnancy Yoga) and 1-2-1 private yoga classes. I have just completed workshops with the RAF Rowing team, helping them to integrate yoga into their training programmes.
I feel so lucky & blessed to be a yoga teacher. I love everything about yoga from the physical, mental & spiritual perspectives and have learnt so much about myself as a person & so enjoy introducing new people to the world of yoga.
I have taught on Sally's wonderful retreats in West Sussex and am so looking forward to returning to Granada to teach on Sally's retreat at La Hacienda in August. Life could not be better!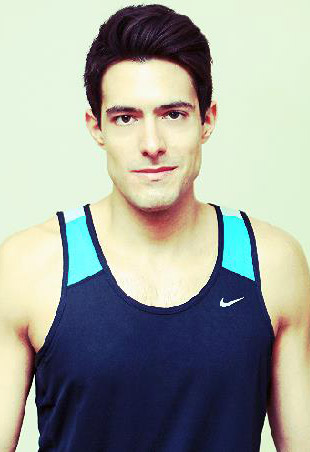 Niko Geo
I'm Niko and a Laxmi school of yoga December 2013 graduate and I hand-picked the course from a number of programs that I researched. I made the conscious decision to train with Sally after speaking to many industry professionals who know and respect her.
The teacher training was one of the most amazing experiences I could have ever dreamt and a total life changer. Sally and her team of amazing teachers were a perfect match for me. The course is hard and demanding but it's done in such a relaxed and friendly manner that I felt looked after at all times.
Sally provided me with the necessary tools I needed to become a well-rounded teacher and it helped me to identify my uniqueness and embrace it, thus turning me into a happy confident teacher. I am also thankful to have met and made the most amazing friends for life, friends that I now have the pleasure of working with around London.
I now have ten of my own permanent weekly classes in prestigious yoga studios and gyms around London and with cover classes I am teaching fifteen to twenty classes a week. Going back to my time at The Hacienda, I could have never imagined or dreamt of having all this so soon after my graduation and I have nothing but gratitude and respect for my teachers Sally, Paul, Chris, Dawn. My ambition is to become the best version of myself that I can be, both personally and professionally so that I can share with others, the gift of yoga in the safest, most rounded way possible.
Thank you for making the week in Spain such an inspirational and transformative experience, Sally.
It was wonderful to have this headspace and the time to really absorb a wholly yogic practice.
All the yoga philosophy, as well as some life-changing meditations and chanting were wonderful.
Both you and Chris have a wonderful, caring, heartfelt attitude towards teaching a subject which you clearly love and I have come home ready to simplify my life and make some significant changes.
This wouldn't have happened without the week in the beautiful Hacienda.
Thank you so much for the last 6 months of training.
Your course has given me an excellent grounding and a real launch pad to get out there to teach yoga.
My first proper class was last week & a lady with a post pregnancy, abdominal hernia attended. I wouldn't have had a clue about that if we hadn't had discussed this on your pregnancy training day!
The course structure is excellent and having a mix of teachers is great.
Sally, you and your team have been amazing & I'm so pleased and blessed, to have had the pleasure of training with you and the other Laxmi Training ladies!  
I hope that our paths cross again very soon. Thank you.
I wanted to say thank you, Sally, for such a wonderful training program.
Before I embarked on this journey I had no personal direction and my life has always been about survival, work – giving everything I have to others and really not getting any nurturing or self development back.
Your training has changed my life around. I have retrained in something completely different, something I didn't think was ever possible and have discovered a new and wonderful world I didn't really knew existed, and a subject that I find so interesting I have such a thirst to continue my learning and self expansion.
The first yoga lesson I went to, was not quite two years previously, and here I am nearly ready to teach my own class, I can't quite believe it.
I think you are an inspiration. Thank you for your wisdom, guidance, humour & support, and I really look forward to seeing you the future.
9 months ago I qualified as a yoga teacher through Sally Parkes 200hr training programme.
Words can't explain how much it has completely changed my life. I'm now running 16 yoga classes a week with additional 1:1s.
The 200hr training prepared me for this amazingly. The course is the perfect mix of asana and philosophy. Not only do Sally and her colleagues teach you the yoga postures, but also using her in depth knowledge of anatomy, ensures it's done safely.
I never understood how important this knowledge of the body would be until now! The course gave me the confidence to teach inspiring classes that I can confidently modify for those who need it. The philosophy part of the course was extremely important to me. I feel it has given me the background to not just teach a "stretch" class. Yoga is so much more than that and Sally and Chris give you the background to this within the course.
The weekends in London were extremely informative and run at just the right pace!
The final week in Spain then allows you to completely immerse yourself in yoga, to fall in love with it over and over!
We had hours & hours of teaching practice and help with sequencing which has allowed me to become a confident teacher. Thank you Sally! This course really has changed my life!
The weekends in London were extremely informative and run at just the right pace!
The final week in Spain then allows you to completely immerse yourself in yoga, to fall in love with it over and over!
We had hours & hours of teaching practice and help with sequencing which has allowed me to become a confident teacher. Thank you Sally! This course really has changed my life!
The relaxation response is a key component to health and I use Sally's skills to help patients know how to achieve this state.
Sally blends both conventional and alternative health approaches in a well structured evidence based programme which I really like.
The relaxation response is a key component to health and I use Sally's skills to help patients know how to achieve this state.
Sally blends both conventional and alternative health approaches in a well structured evidence based programme which I really like.
Sally teaches with wonderful fluidity and flexibility – a true sign of her years of experience.
Hear from some of our graduates:

Sign up here for the latest news!