The Sally Parkes Yoga Team
All our teachers are fully qualified, experienced and insured, and have been selected by Sally Parkes Yoga not only because of their knowledge and expertise, but also for their friendly and warm personalities.
To learn about Sally please click here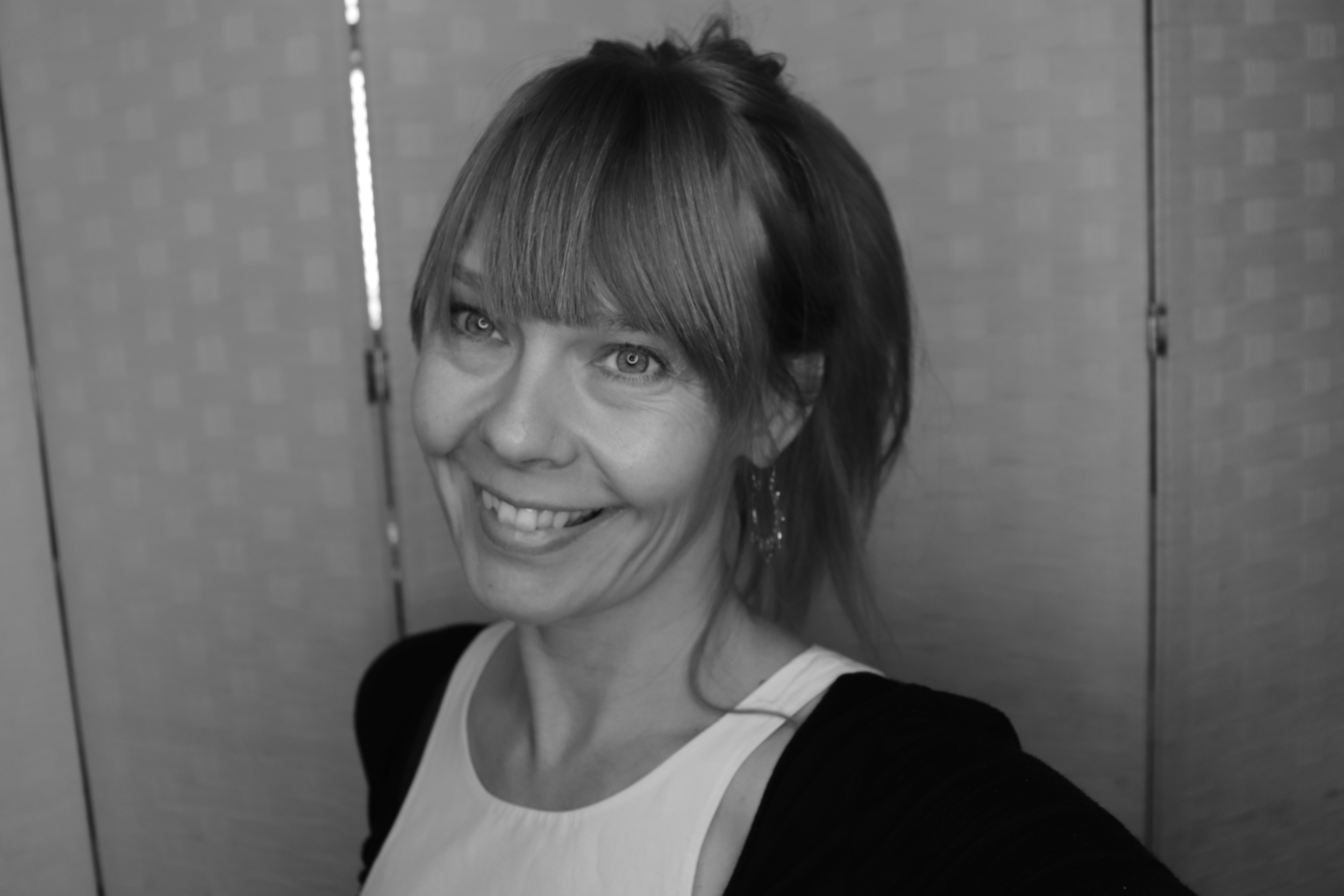 Naomi Rudge – Fertility Yoga Teacher Training Course Founder & Leader
Naomi Rudge 200 hour RYT, iRest Yoga Nidra Certified Teacher, Fertility Yoga Teacher Trainer at Real Fertile
Naomi Rudge RPYT EYT trained as a yoga teacher with Sally Parkes in 2013, and is the founder of @realfertile fertility yoga teacher training program. She is also the women's health researcher and social media director for The Sally Parkes Yoga Academy.
Naomi first stepped into a yoga class in 2004, looking for a way to reconnect with herself during some challenging times. Discovering that yoga could be much more than just a physical practice, her thirst for delving deeper into this profound system grew, leading her to undertake her 200hr yoga teacher training with Sally Parkes in 2013. Naomi then began teaching limited mobility and anxiety management classes alongside her regular yoga flow classes and relaxation offerings, before completing Level 1 IRI iRest Yoga Nidra in 2014. 
Eventually, following her extensive studies in women's health and upon learning from her own fertility journey, Naomi founded The Real Fertile Yoga School, with the aim of sharing information and offering support to women who are on their own journeys towards womb health and conception.
'Naomi is an advocate and expert for understanding, working with and harnessing the power the female cycle whilst utilising yoga to maximise ones wellbeing to attain optimum menstrual and fertility health' Sally Parkes.
Nina Goldberger – MSc, BA (Hons), E-RYT200, Wellbeing Coach, PYT & APYT,
Bookings Manager, 
Pregnancy & Postnatal YTT Course Assistant
Module: Yin Yoga
Nina is an E-RYT & Wellbeing Coach based in Edinburgh, with 400 hours+ of Yoga, Yin & Restorative, Anatomy, Adjustment, Philosophy, Chanting & Ashram experience.
She is passionate about helping people find stillness, balance & acceptance in their lives, through learning how to use the breath properly, moving in tune with & reconnecting to their body and looking inwards & cultivating self-love.
After completing her 200hrs Ashtanga Vinyasa Teacher Training, she has explored various styles of yoga in her own practice since and brings elements from them all into her teachings. Nina completed her 100Hrs Advanced Teacher Training with Sally & Chris in Spain 2019.
She offers regular classes in Vinyasa & Yin and occasional deeply restful & nourishing Wellbeing & Restorative focused workshops with Mindfulness.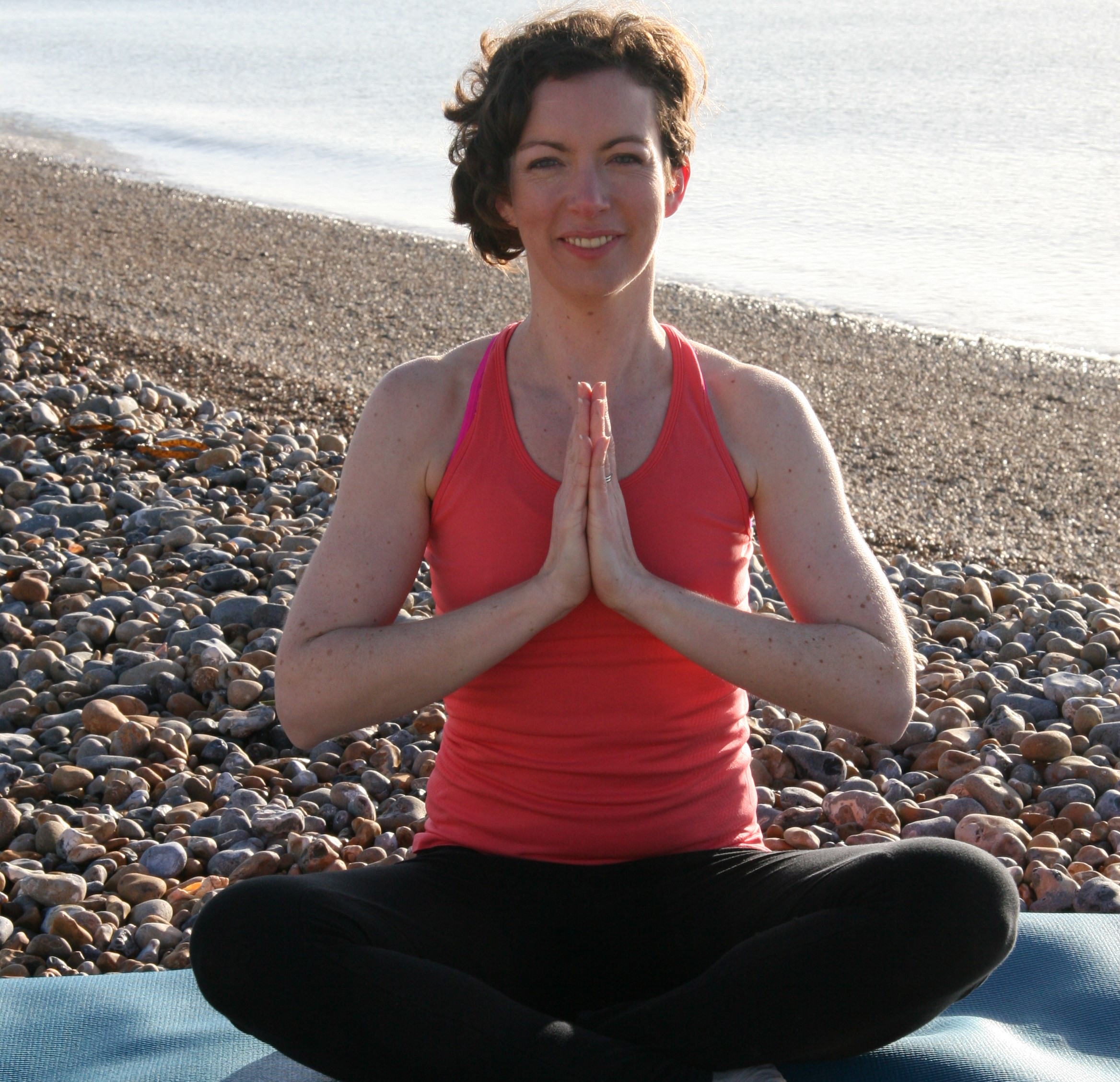 Heather Deaville – 200hrs RYT, RPYT, Assisting Teacher Trainer and Mother & Baby Yoga Tutor
Heather Deaville RPYT SYT trained with Sally Parkes several years ago and is now a senior pre and postnatal yoga teacher and assistant teacher trainer on Sally Parkes's 85hr Pregnancy Yoga Teacher Trainings. She is is also the lead trainer for Sally Parkes Yoga Academy's Parent and Baby Yoga Teacher Trainings and Essential Oils for Yoga Teacher Training. 
Heather is passionate about supporting women through every stage of their lives and has recently established her own home yoga studio where she hosts a range of classes from Hatha Flow, to Parent and Baby/Crawler/Toddler Yoga, Prenatal Yoga and Yoga Nidra, as well as sell out Retreats and Essential Oil Yoga Workshops. 
Heather is also a busy mother of two and is currently training as a massage therapist and aromatherapist, and is enjoying how much this feels like a natural extension of her work as a yoga teacher.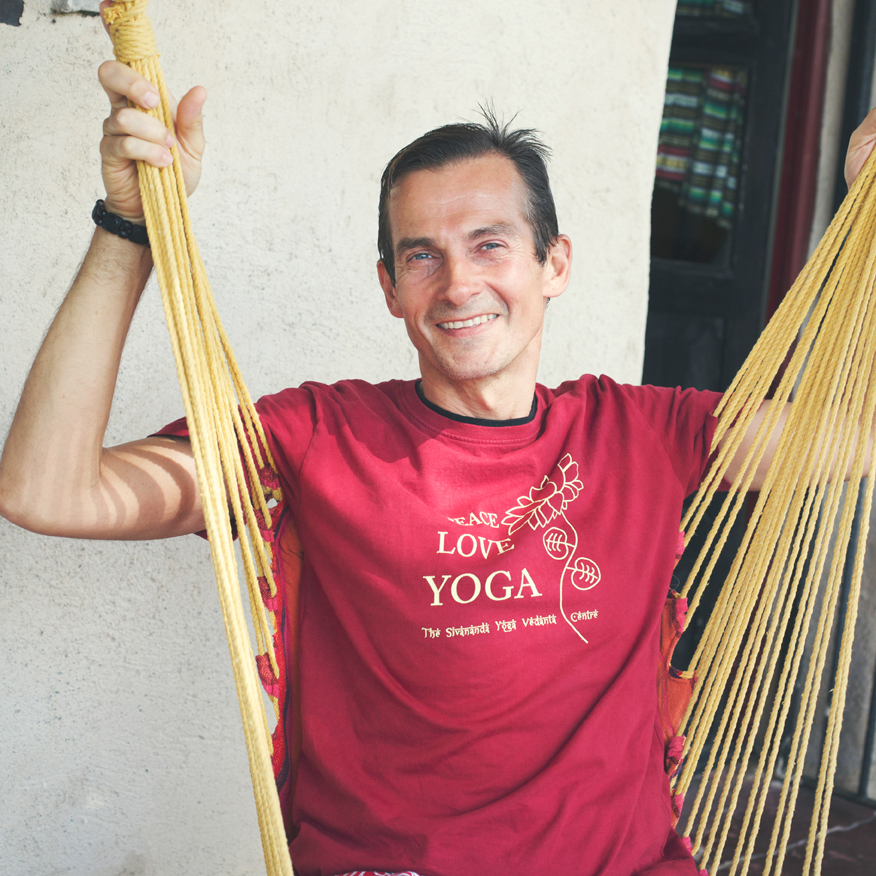 Chris Thompson – RYT200, SYT, 200hr YTT Lead Tutor
Modules: Yoga Philosophy & Subtle Anatomy
Chris started practising yoga asana at home in 2001 from books to help him become more flexible, to aid running. He became more and more interested in yoga and eventually started attending classes. Bikram initially before finding Sally Parkes, Iyengar & Kindalini classes in Worthing, West Sussex.
As Chris practised more, he fell more in love with yoga, realising it is about much more than just the physical aspects. Now, as a Sally Parkes Laxmi Yoga qualified teacher (2013), he seeks to help others on their yoga journey.
Chris has spent several four-month trips in India over the winter. Amongst travel and practising yoga an variety of teachers, he spent time at Agastya Siddha Vaidya Yoga Ashram in Edavanakaad, and Sivananda Yoga Vedanta Dhanwantari Ashram in Neyyardam. Each experience rich and broadening.
Chris loves to immerse himself into practice and truly lives the yogic lifestyle. He has gained so much from this enlightening practice and continues to learn.
Sign up here for the latest news!