Women's Well-Being Immersion at Yogamazia Studio, PA, USA
Aug 17-20, 2023
Yogamazia is pleased to host Sally Parkes, BSc for a 2 day Pregnancy and Postpartum Yoga workshop and a 2 day Yoga for Menopause workshop.
Women's Well-Being Immersion 17th - 20th August 2023 at Yogamazia Studio, Richboro, PA, USA
Pregnancy and Postpartum Yoga 2-Day Workshop 17th-18th August 2023
Yoga for Menopause 2-Day Training 19th - 20th August 2023
Pregnancy and Postpartum Yoga 2-Day Workshop
Two day with Sally Parkes BSc – August 17-18, 2023
Training available in-person or via Livestream.
Venue: Yogamazia,  130 Almshouse Road, Unit 106, Richboro, Pennsylvania 18954, United States
This 2-day yoga training, hosted by Yogamazia, is taught by highly experienced yoga teacher and writer, Sally Parkes, and will take you on a journey through pregnancy and birth and the first six months of the postpartum journey.
Who is this training for?
This workshop is for anyone who works with pregnant or postnatal persons, and anyone who would like to deepen their existing knowledge and skill set in order to serve their clients to a high level. We welcome prenatal and postpartum yoga and Pilates teachers, birth workers and people who would like this knowledge to enhance their current yoga practice.
Course outline:
Day 1: 
We will explore the application of yoga for each of the three trimesters and how breath and movement, when applied accordingly, can support the mother in her transition though this sometimes challenging time. The style of yoga that Sally teaches is slow and steady, allowing the mother time to focus on her expanding baby bump, so that she can increase her connection with her baby whilst gaining strength and flexibility in her own mind and body.
We will also apply pranayama techniques that are specifically for the pregnant person, encouraging regulation of the nervous system and even blood and pranic flow to both mother and baby for optimum wellbeing.
Towards the latter part of the day will begin to explore how birth can unfold and how yoga asana, pranayama and relaxation can assist with birth preparation whether the experience is medicalised or not. We will also consider how certain yoga posture can improve the biomechanics of the pelvis and therefore positioning of the baby (optimal fetal positioning).
We will also discuss the difference to anteriorly  and posteriorly position babies and how breath work can assist the Caesarean birth experience also.
Day 2: 
We will begin by practically applying the knowledge learnt so far with regards to birth preparation via a yoga for birth class, which will include some partner work also.
We will then move on to considering what is potentially occurring on a physical and emotional level within the postnatal mother, and what yoga practices she would most likely benefit from at this physically and emotionally challenging time so that she can energetically nourish herself and her baby more easily.
The afternoon will consist of a series of yoga and pranayama sequences that aim to restore the pelvic floor and rebuild the core. We will also learn how to recover from abdominal separation (diastasis recti) and these practices can be progressed over a six month period.
The day will end with a Q and A with Sally before a deep relaxation, known a yoga nidra, that will help calm and nourish the nervous system of any mother-to-be or new mother.
Yoga for Menopause 2-Day Training
Two day with Sally Parkes BSc – August 19-20 2023
Training available in-person or via Livestream.
Venue: Yogamazia,  130 Almshouse Road, Unit 106, Richboro, Pennsylvania 18954, United States
Yogamazia is hosting a 2-day training for anyone interested in the transitional time of perimenopause and menopause and aims to deepen your knowledge of this period and give practical ways to manage the transition into and through midlife with yoga.
Taught and presented by Sally Parkes BSc, this training focuses on the anatomy and physiology of the perimenopausal and menopausal woman.
Who is this training for?
It is particularly helpful for yoga teachers wanting to tailor their offerings in this field, as well as anyone with a sound knowledge and experience of yoga, and an interest in the perimenopause and menopausal time in a person's life.
About the training:
Sally's trainings are unique in that she shares her extensive knowledge in anatomy and physiology, whilst weaving in all elements of the yoga tradition in order to empower her teacher training students to be able to practice and deliver safe, effective and nurturing classes. The content of this course will be split into approximately 60% theory and 40% practical work. You will also be expected to complete some coursework following the training before being issued your certificate.
As part of the training, you will receive: 
Pre-recorded classes for you to download and keep
A training manual and certificate.
A logo from Sally Parkes Yoga stating you are a Menopause Yoga Teacher, for you to use on social media and other marketing platforms
Ongoing support via our private Facebook group
After this training you will be able to:
Understand the physiology of the perimenopausal and menopausal woman and understand how to adapt their yoga practice to keep their bodies safe and strong.
Understand how we can support women's midlife hormonal health with holistic methods.
Improve your teaching skills and feel more confident as a menopause yoga teacher
Deliver bespoke, small classes and one to one menopause yoga sessions that cater for women in the perimenopause and menopause.
Adapt your existing yoga classes for those in the perimenopause or menopause that may have differing physical needs.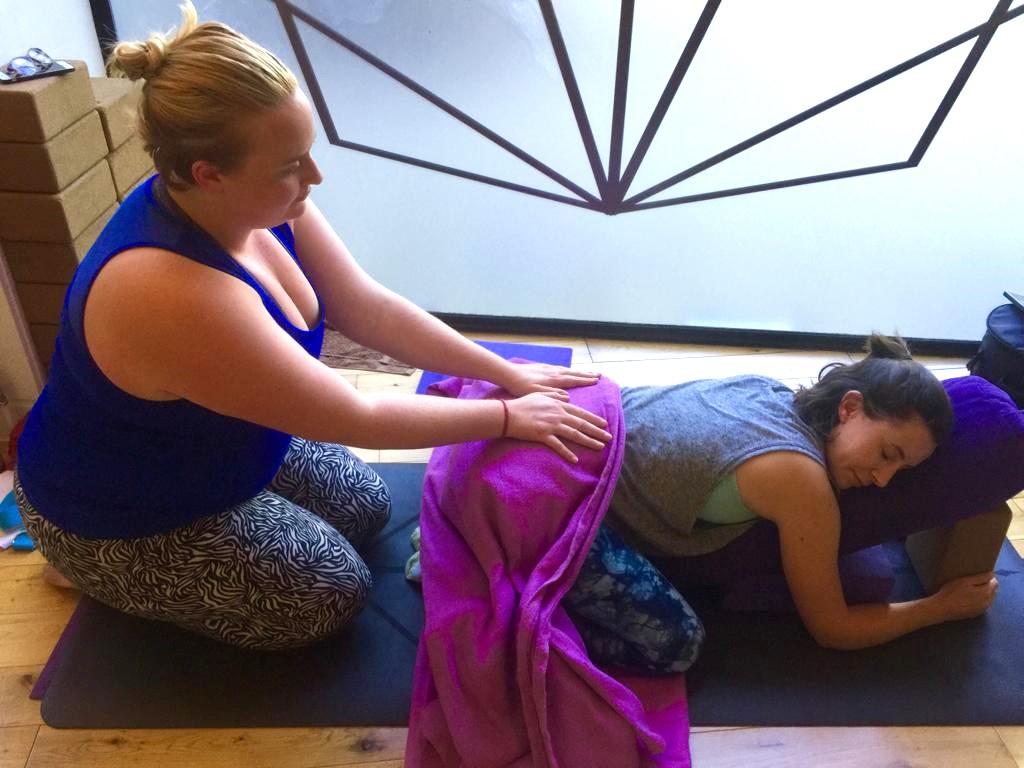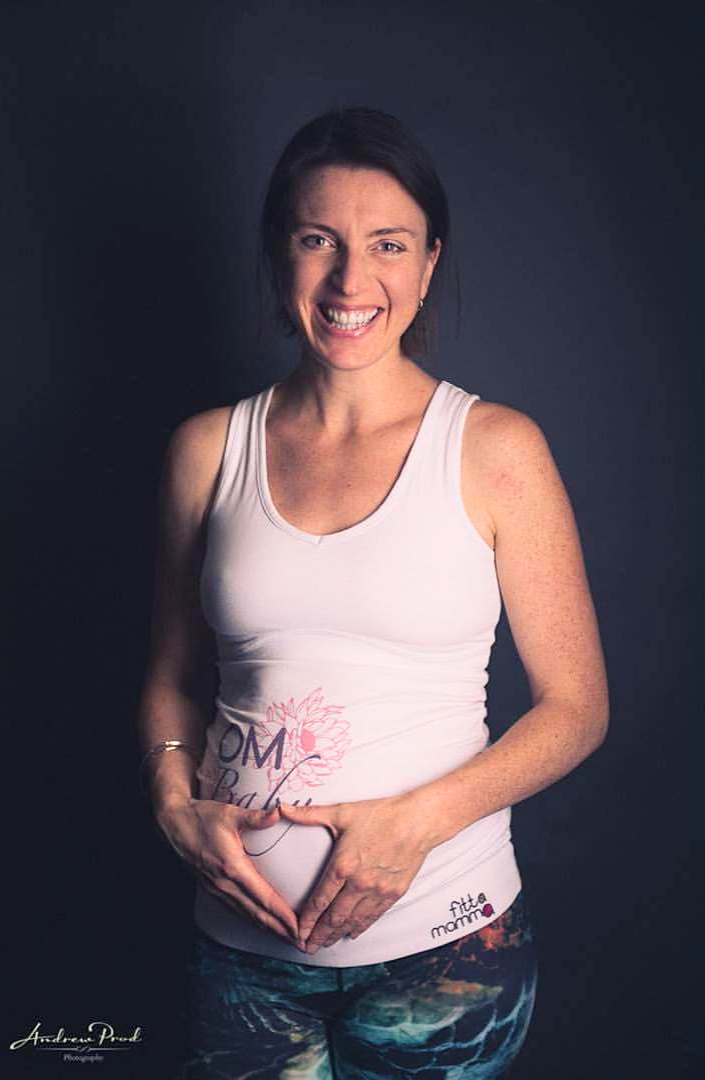 About Sally Parkes – Course Founder & Leader
Sally Parkes BSc is a senior yoga teacher and author, with over 20 years of experience teaching women from all walks of life, and has taught her Pregnancy and Postnatal Yoga Teacher Training Program worldwide for the past 10 years.
Known for her informative and inclusive trainings as well as her warmth and humour, Sally is looking forward to welcoming more wonderful yoga students to her research-based Menopause Yoga Teacher Training in 2023.
Sally's trainings are unique in that she shares her extensive knowledge in anatomy and physiology, whilst weaving all elements of the yoga tradition in order to empower women through all stages of life – pregnancy, postpartum, motherhood and into menopause.
Instagram: @sallyparkeswomensyoga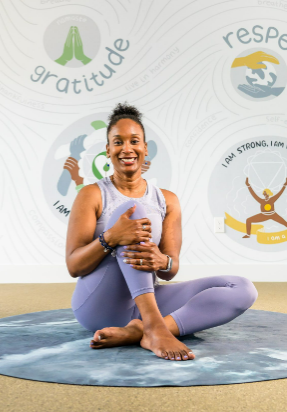 About Michelle El Khoury – Yogamazia Founder
Michelle El Khoury, PhD was personally drawn to yoga whilst pregnant with her second child and noticed the positive mental and physical effects it had, not only on herself but later on with her children. Her journeys led her to become a certified yoga teacher and after a rewarding 20-year published career in the healthcare industry, she followed her dream and incorporated her background and learnings into the passion she had for yoga and founded Yogamazia.
Yogamazia serves as a sanctuary specifically for expectant persons to embrace their feminine energies and for children to realize their inherent peace through the practice of yoga and their values of G.R.A.C.E. – gratitude, respect, authenticity, community and equity.
Cancellation Policy
Your place on this course is confirmed once your deposit and/or course fees have been received by Sally Parkes Yoga Ltd.
Due to the limited spaces on this yoga teacher training course, your deposit and subsequent course fees once paid, are non-refundable nor transferable. Nor is your place on the training transferable once the training has begun. 
We cannot take responsibility for any missed days of training. 
Attendance of and active participation in all modules, plus completion of coursework and assessments, as laid out by your course leader are essential in order for you to complete the course and receive your certification.
For in-person trainings, we are not responsible for any travel, accommodation, food or drink or other resources you may need to complete the chosen yoga teacher training course.
By registering and paying the course fees, you are agreeing to this policy. Thank you.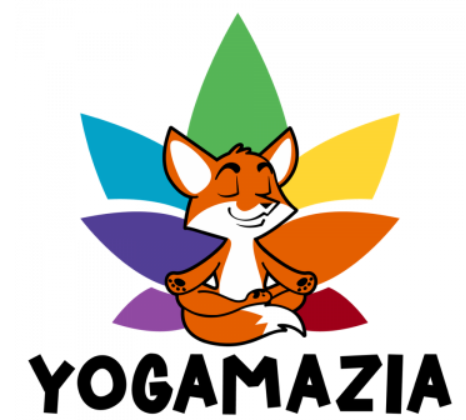 Each 2 day training is: $400
The entire immersion takes place over 4 days available both in-person and online via livestream, focused on two topics:
Attendees may participate in one or both trainings. 
Pregnancy & Postpartum Yoga (Aug 17-18)
Yoga for Menopause (Aug 19-20)
Attendance is required for both days of each workshop to receive credits. 
You do not have to be a yoga teacher to attend these trainings; both are open to all yoga practitioners, regardless of gender. All you need is a foundational understanding of yoga and a keen interest in this subject.
If you are a yoga teacher, each training will enable you to register 30 hours of learning with Yoga Alliance (US) or Yoga Alliance Professionals (UK). These 30 hours are made up of live in-person/livestream training hours, studying pre-recorded material and completing coursework.
Attend both trainings for discount!
Complete 4 days of training for: $750
Get $50 off the total payment if you register for both trainings!
Use code SALLY at check out when registering for each.
Questions?
Contact Sally via WhatsApp +44 7983 508018 or email info@sallyparkesyoga.com 
or 
Contact Michelle at Yogamazia
Call or SMS (855) GOMAZIA or 1-855-466-2942 or email  info@yogamazia.com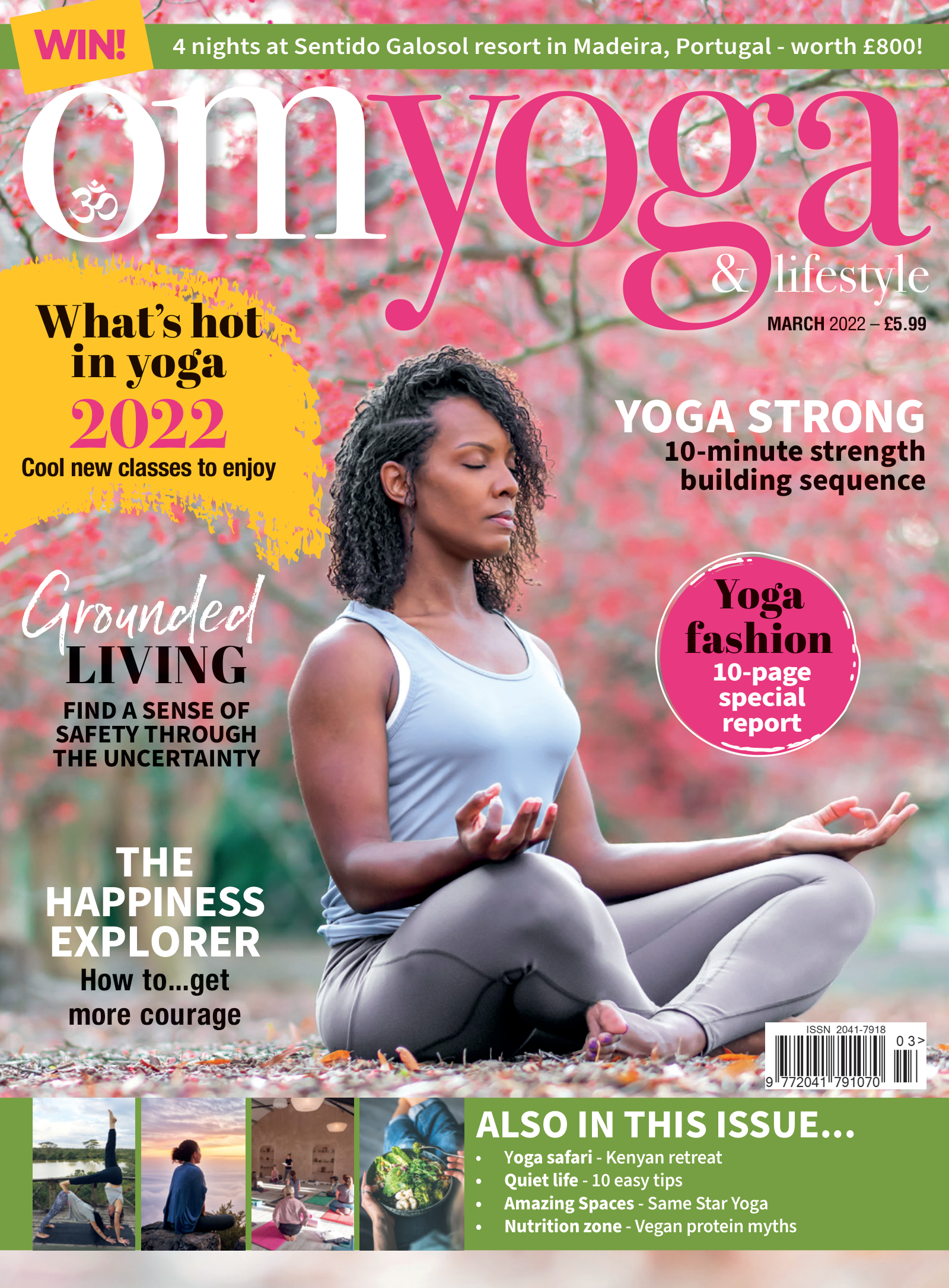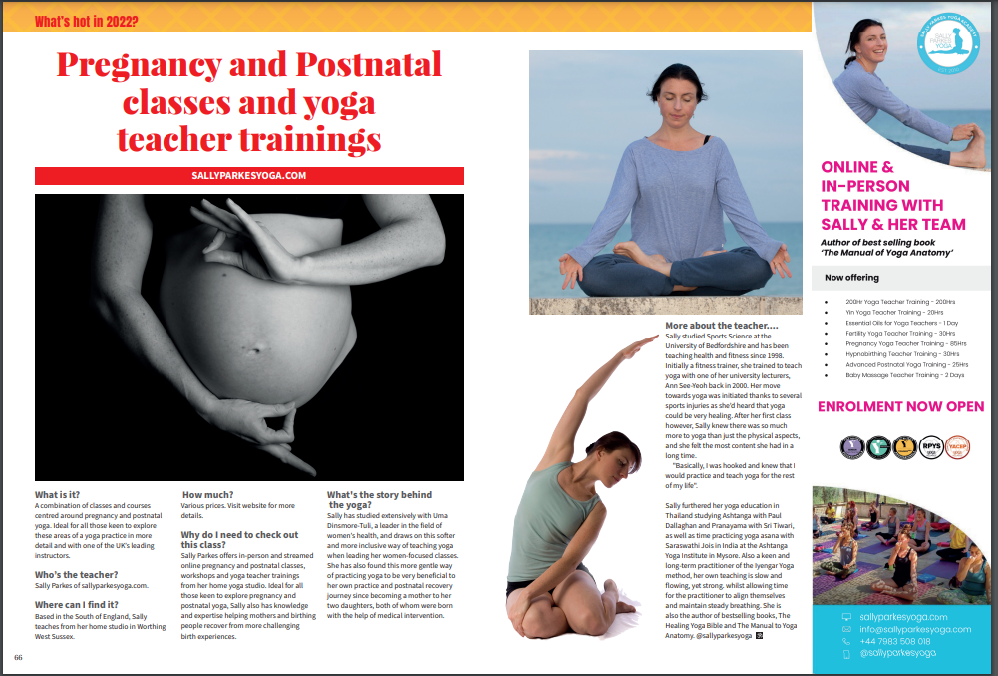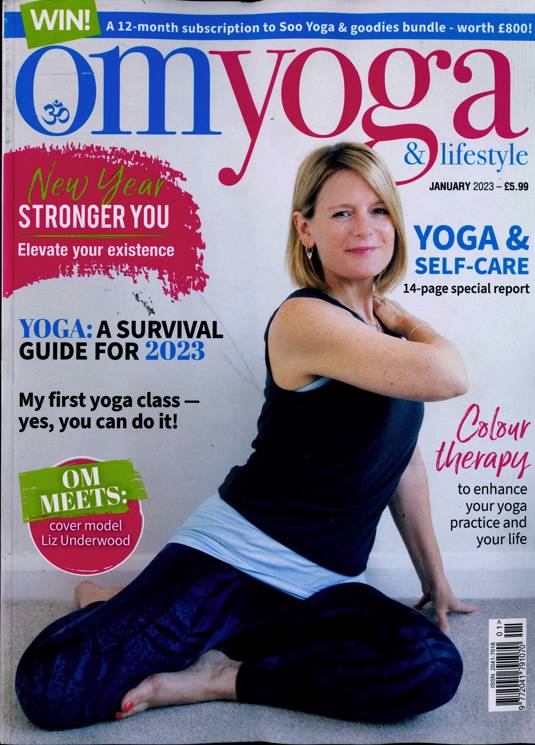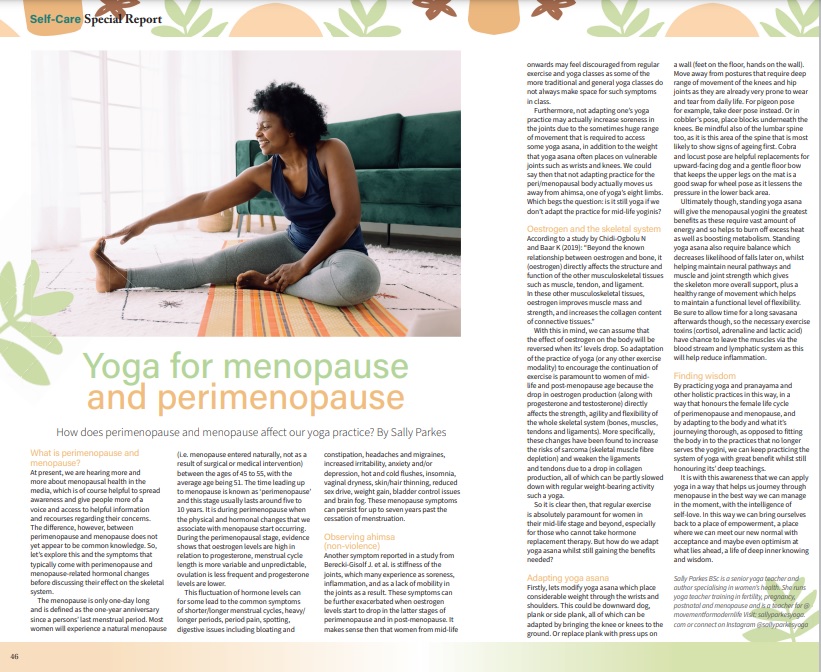 Sally's training was fantastic. I was lucky enough to be in a small group of wonderful women who all had something to offer to the ongoing conversation.  I am so happy that I made the decision to invest in this course. Thank you Sally.
The course was really well thought out and covered so much information. I feel really well prepared to teach. Sally is a wonderful teacher and made the whole experience so accessible and fun. She has a great support team around her, so there was always someone to answer any queries.

The Yoga Alliance Professionals Trainer Pro award recognises that Sally Parkes Yoga courses overdeliver in the depth of knowledge and student support that is delivered, giving more value and individual input to our students. Our intention is to ensure that every student that comes to us, leaves our courses confident, knowledgeable, and fully encouraged to be the best teacher they can be, and fully encouraged to realise their dreams.

Sign up here for the latest news!