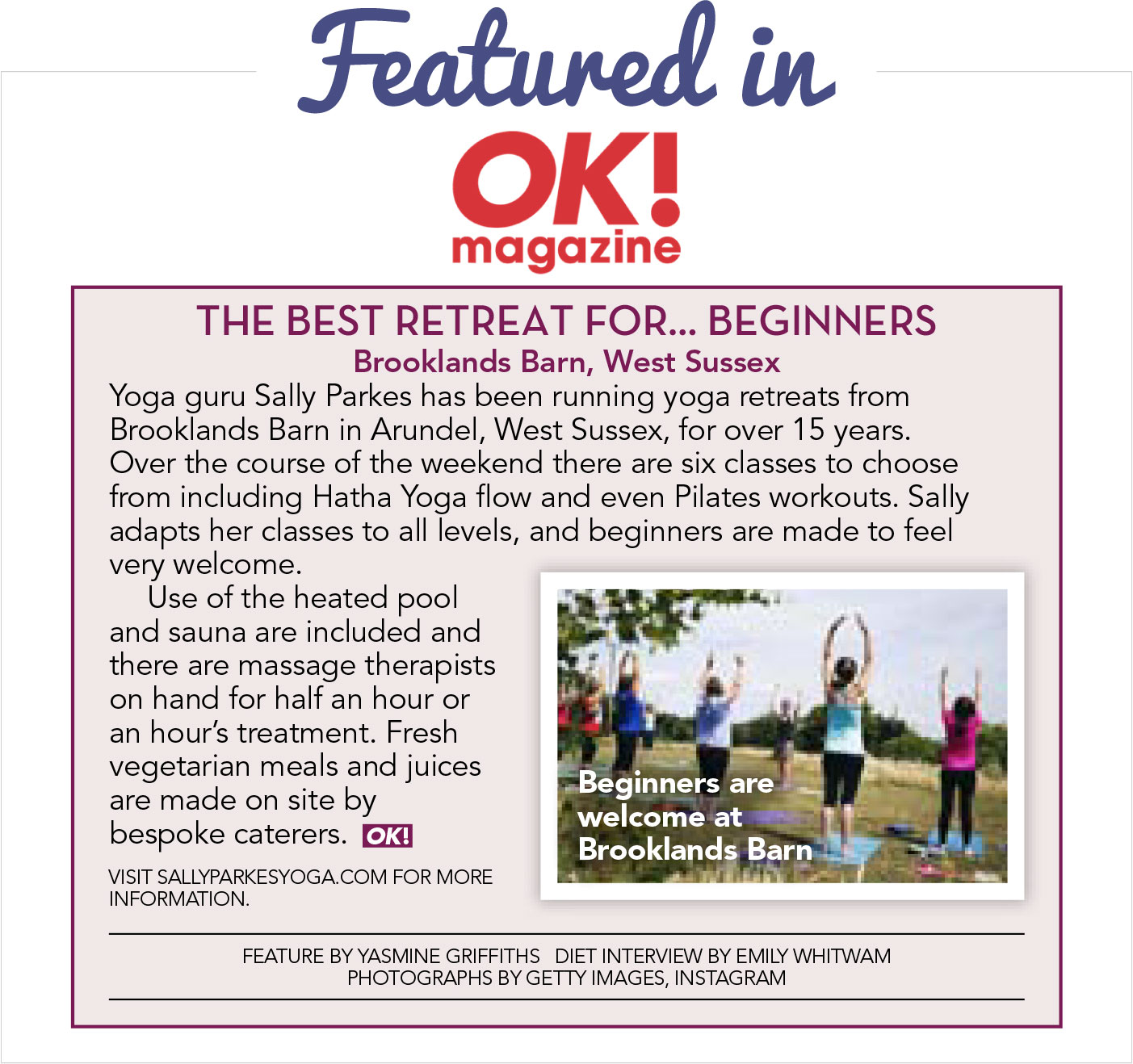 Covid 19 Update:
We kindly ask that once retreats resume, that all guests please bring their own yoga mats & props to ensure safety and comfort during your yoga practice.
Please use sanitising hand gels (which will be provided by the venue) upon arrival to the retreat and throughout the weekend and wash hands regularly.
Please observe social distancing wherever possible.
During class, your yoga teacher will remain 2 meters away from participants and will therefore not be giving any physical adjustments to guests.
For holistic treatments, please note that out therapists will be wearing PPE.
Paper Towels will be used in communal WC's, these are primarily for staff use only.
Kitchen areas are strictly for staff only.
Swimming Pool and Sauna usage (Brooklands Barn only): Upon arrival guests will be asked to book a time slot to use these facilities so we can all observe social distancing.
Calendar 2021
November 2021
12th – 14th November 2021 Brooklands Barn, West Sussex, with Sally Parkes – *Fully Booked*
Calendar 2022
July 2022
23rd – 29th July 2022 The Hacienda, Spain, with Sally Parkes & Chris Thompson – from £847
The Hacienda, Spain
With Set in the beautiful Andalucian countryside with panoramic views of the Sierra Nevada,the Hacienda Retreat Centre is quiet, calm and restful and has a rustic, remote feel, whilst the creature comforts included make for a relaxed and comfortable stay, in Granada, Spain.
Brooklands Barn
This retreat is for anyone in need of rest and recuperation from day to day life. With our proven approach of yoga, Pilates and effective nutritional plan, our detox retreat will restore your vitality and enthusiasm for life. We only take up to twelve participants on each retreat and no experience of yoga or Pilates is necessary, as we welcome beginners. Our specialised yoga and detox retreat for increased energy and weight loss will be held at our luxury venue, Brooklands Barn in Arundel, West Sussex.

Sign up here for the latest news!