(and save money too!)
Joining a pregnancy yoga class is a positive move towards feeling more relaxed, energised and prepared for the birth of your baby. A dedicated prenatal yoga session isn't just about stretching, exercising and feeling more in tune with your body and your developing baby, it's a fantastic way to meet other Mammas-to-be too.
But if you're new to pregnancy and new to yoga you might have some concerns about what to wear to your class.
You may of course be perfectly happy to bare your blossoming belly but most Mammas-to-be feel a lot more comfortable and secure when their baby bump is tucked up, covered up and supported.
Sally Parkes Yoga has partnered with maternity activewear specialists FittaMamma, who have devised a gorgeous range of maternity fitnesswear that's perfect for pregnancy yoga.
FittaMamma say, 'We love to encourage Mammas-to-be to stay active during pregnancy but recognise that joining a class or embarking on a new style of exercise can be daunting, especially when your body is undergoing so many changes. Looking good and wearing the right clothes can be a real boost to your confidence – but it's not just about style, our maternity fitnesswear supports your baby bump to make exercise during pregnancy more comfortable.

Our clothes don't ride up and expose your tummy, they won't fall down when you bend down and they'll hold your bump, boobs and lower back to provide support where you need it.'
Our current favourite is this gorgeous 'Om Baby' yoga top, designed to hug and hold your baby bump, with extra support for your boobs as well. The ruched front is just as flattering after your baby is born, disguising your 'mummy tummy' until you've regained your pre-baby shape.
Check out Sally in the 'Om Baby' Yoga Top and FittaMamma Capri Leggings below: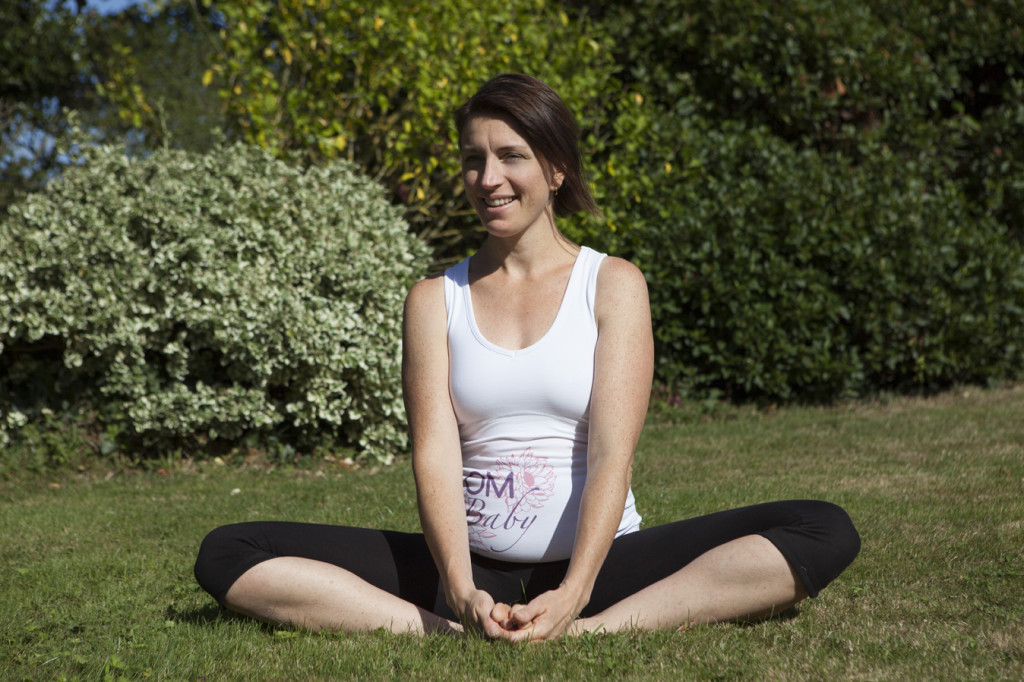 I love that Fittamamma tops and leggings help support my baby bump, as this support really helps to take the pressure of my lower back, which aches a lot when I wear regular clothes to workout in. Sally Parkes



Click here to see more of the FittaMamma range of maternity yoga and fitnesswear. Use the Code SALLY10 when you shop to save 10% on everything you buy!