30 hour Childrens' Yoga Teacher Training with Greville Henwood 500 ERYT
30 hour Childrens' Yoga Teacher Training with Greville Henwood 500 ERYT
This training is 30 hours long and is certified by Yoga Alliance US and is a Continuing Education Program (YACEP).
Founded in 2004 by Greville Henwood, GroovyKids® Yoga has travelled across the globe offering 10, 15 and 20-hour Teacher Training programs more than 130 times since 2006.
With over 1,200 teachers worldwide, many of whom now teaching licensed GroovyKids® Yoga classes on four continents, in kindergartens and yoga studios, middle school playgrounds and private homes, the program brings delight to kids globally.
After studying Child Development in College and completing numerous training courses, Greville designed the GroovyKids® Yoga Teacher Training around the interaction between student and teacher, an approach that has proved successful and joyful for both.
Teaching adults and kids since 1997, Greville is a former Senior Teacher Trainer at Yoga Works, with his teachers and mentors Maty Ezraty, Lisa Walford and Annie Carpenter and Chuck Miller as his main influences.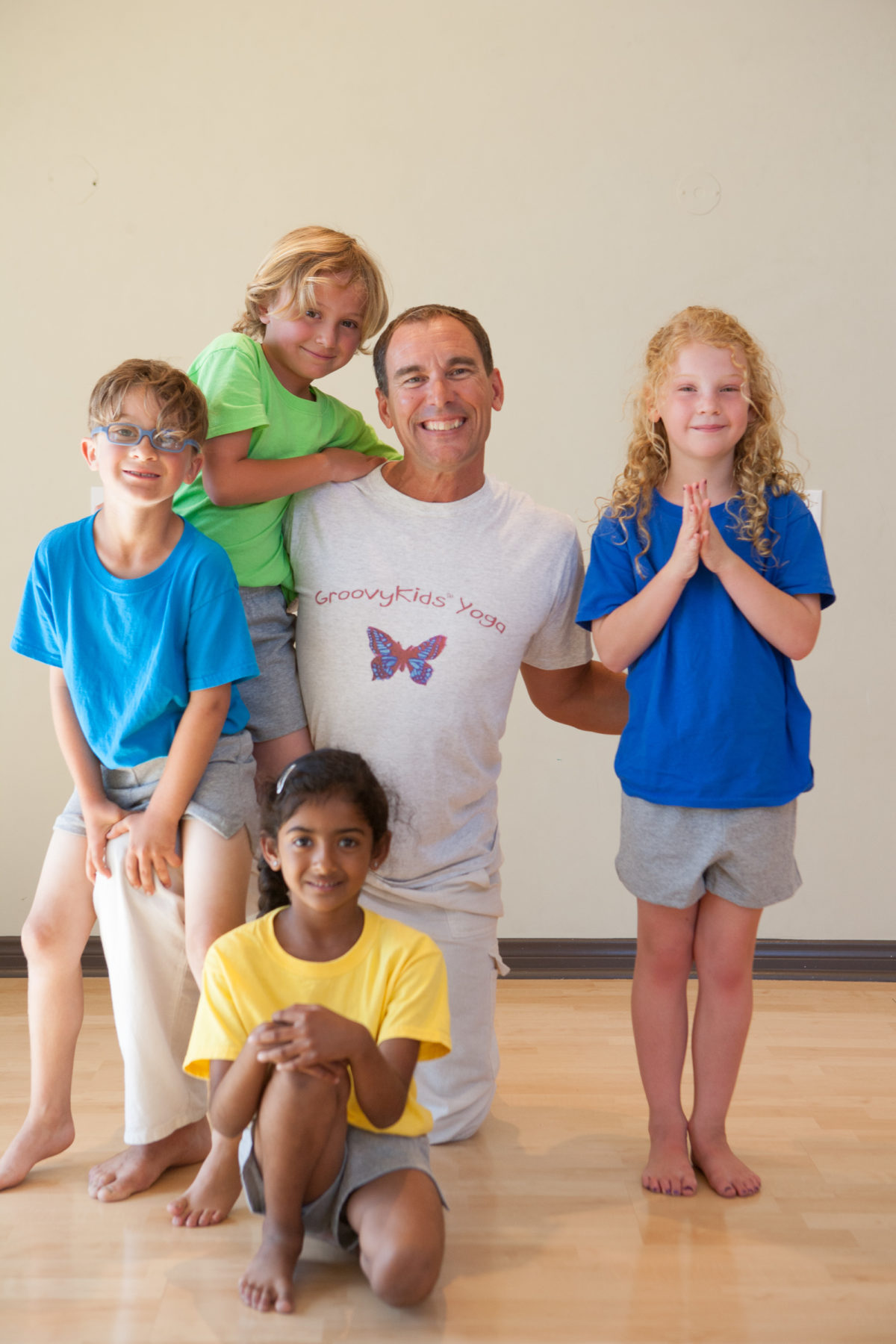 About GroovyKids® Yoga Family classes
GroovyKids® Kids yoga family classes are all about having fun for the whole family!
These are excellent for improving strength, flexibility and coordination with everyone!
Expect to laugh and be amazed at how much yoga your kid knows and how much comes so naturally!
Remember why you love being a child so much, and why you love yoga!
It's the perfect be yourself hour with your whole family!
The course breakdown is as follows:
15 hours of Techniques, Training and Practice
10 hours of Teaching Methodology
2 hours of Anatomy and Physiology
3 hours of Yoga Philosophy, Lifestyle and Ethics
3-5 hrs of coursework, to be completed following the training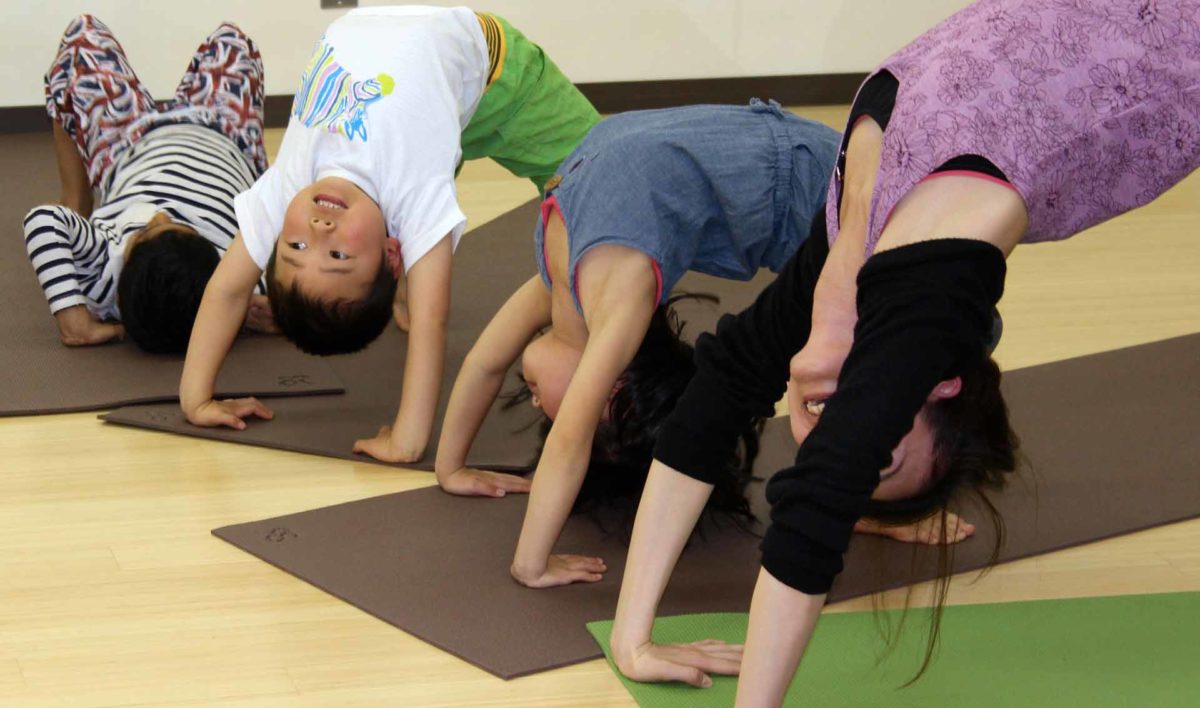 About Greville Henwood 500 ERYT
Greville has been teaching adults and kids since 1997 and studying yoga himself since 1985.
His studies include training and apprenticing with Maty Ezraty, Lisa Walford, and Annie Carpenter.
This followed a long and mazy path through numerous styles of yoga including the Bikram, Kundalini, and Sivananda yoga traditions before finding a home amongst the Iyengar and Ashtanga lineage.
Previously a Senior Teacher Trainer at Yoga Works and Senior Faculty at the American Yoga School, Greville offers workshops globally, and created the International brand GroovyKids® Yoga, a Teacher Training program for Kids Yoga.
Since 2006, he has trained and certified over 1,300 teachers and offered over 135 trainings.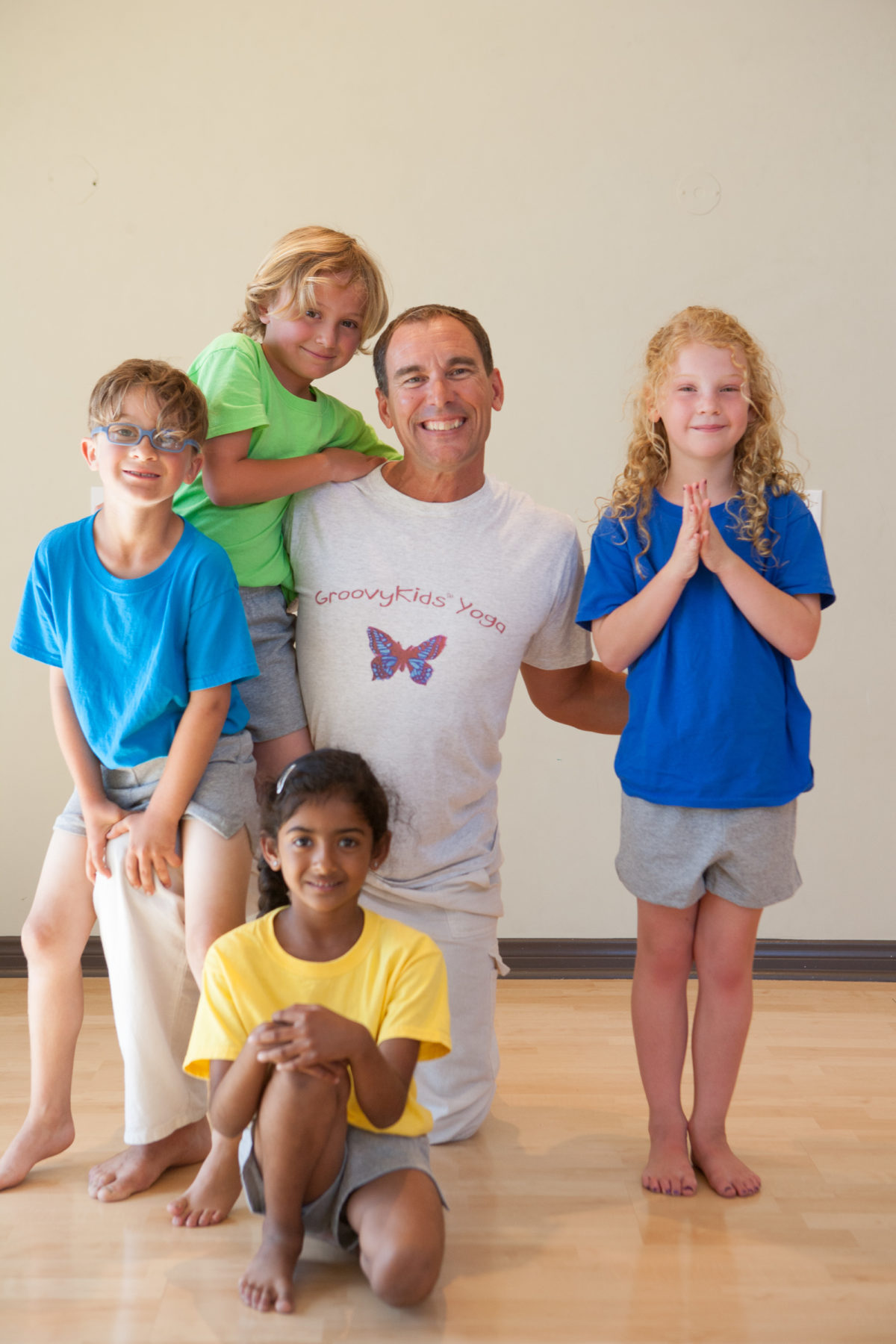 DAY 1 – 0900-1730
0900-1000

Opening lecture.
What is GroovyKids® Yoga?
What is Yoga?
History of GroovyKids® Yoga
Key #1 of the 7 Keys to a Successful Kids Yoga class
1000-1300
Activity/Lecture
Practice GroovyKids® Yoga sequence 1 and adjustments
What is safe for kids, what is not?
Differences between ages
What is failure, what is success?
1300-1400
1400-1600
Observation and discussion
Watch together a live kids yoga class, The GroovyKids® Yoga Show
What to watch for in a kids class, differences between ages
Breakdown, how and why
1600-1700
1700-1730
Activity. When giving and receiving are the same.
DAY 2 – 0900-1630
0900-1015
1015-1030
1030-1145
Activity -Dolphin game
Keys #2 and #3 of the 7 Keys to a Successful Kids Yoga class
The science behind #movetolearntogrow
1145-1245
Giving your gifts. What are they? Material vs Immaterial gifts. Discussion and exploration.
1245-1345
1345-1500
The ways we learn
Activity
How do you give your gifts?
Octopus game.
Who are we really, underneath the words, who are we in action?
Key #4
1500-1600
1600-1630
Review of homework and take-home exam
(30 minutes credit given for home exam)
DAY 3 – 0900-1700
0900-0930
Recap of the 4 keys so far.
0930-1100
Practice sequence number 2 and breathing techniques
1100-1130
1130-1145
1145-1230
Lecture; Yoga as art, science and philosophy
1230-1330
1330-1400
Breathing techniques, practice and review
1400-1430
Keys #5 #6 and #7 to a successful Kids Yoga class
Review of the 7 keys, 3 questions for a successful kids yoga class
1430-1515
Categorizing poses, building a sequence.
1515-1545
Activity: Yoga Games for kids
1545-1630
1630-1700
Giving and receiving as one again!!
Day 4 – 0900-1700
0900-1030
1030-1130
Modern physical education standards, the universality of yoga movement
1130-1145
1145-1230
How to think like a child but be an adult (activity)
1230-1300
1300-1400
1400-1430
Improving spontaneous communication with kids
1430-1445
1445-1500
1500-1530
Review of TT and Class prep
1530-1630
GroovyKids® Yoga class taught by Greville
1630-1700
How did it go?
Presentation of certificates!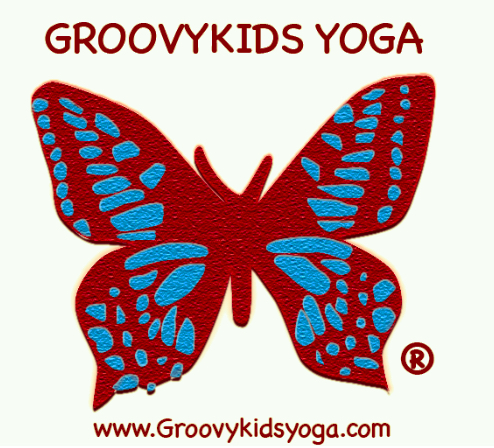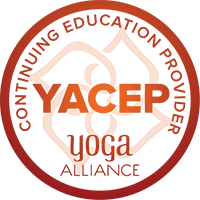 Investment:
£647*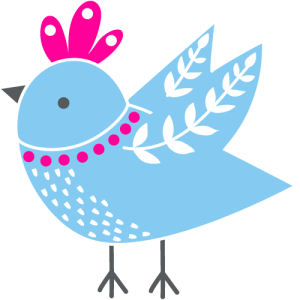 Early Bird Offer
* The Early Bird price is £647 up until 31st December 2018, £697 thereafter.
The deposit for the course is £200.
Book Now
Please email Sally any questions on info@sallyparkesyoga.com
Dates:
2nd-3rd and 9-10th February 2019
Timings: 9am-5pm
Venue:
The Chatsworth Hotel,
17-23 The Steyne,
Worthing BN11 3DU
UK