Sally Parkes Yoga Club On Demand Yoga
Unlimited Access to Exclusive Yoga Classes with Sally & her Team in her Online Video Platform (Subscription required)
TWO WEEKS FREE TRIAL FOR ALL NEW SUBSCRIBERS AND NEW CLASSES AVAILABLE EVERY WEEK!
Sally Parkes Yoga Club
Join our online yoga platform with two weeks free trial and our special introductory price of only £5 (plus VAT) per month and enjoy new classes every week.
The Sally Parkes Yoga Club is a subscription based online platform, where you can enjoy unlimited access to an exclusive range of on-demand yoga classes.
Enjoy the convenience of practicing yoga with Sally and her team in your own home.
With classes covering the foundations of yoga, womens' health yoga including pregnancy, postnatal and menopause classes, yoga for back care, Pilates classes and much more; there really is something for everyone, and all for less each month than one face-to-face class.
The Sally Parkes Yoga Club has exclusive classes for you to practice, wherever and whenever you like; ranging from 5 minute express classes, to full length sessions including relaxation, with brand new classes to practice every week.
How to Join and Other Frequently Asked Questions
How do I join the Sally Parkes Yoga Club?
After clicking the "Join Now" button on this page, you will be taken through to sallyparkesyogaclub.com 
Click on the Sally Parkes Yoga Club "Buy Now" button.
You will then be asked to create your account with your email, password and name. You will also be asked to enter your payment details – no money will be taken until after your free trial.
How do I access the membership video library?
Please bookmark sallyparkesyogaclub.com and click on the "Yoga Club Members Area" tab to view all of the videos available to view.
Can I watch a video multiple times?
You can watch as many videos, as many times as you like within your membership and will have instant access to all new classes, every week.
How do I cancel my membership?
Log into your account at sallyparkesyoga.com and click on "user profile". Click on "memberships", then select "Cancel membership".
No further money will be taken and access will cease at the end of your trial period or the current month you have paid. 
Introductory offer:
£5 (plus VAT) per month with TWO WEEKS FREE TRIAL.
This is a subscription service with the monthly cost automatically taken on a calendar monthly basis. Subscription may be cancelled at any time.
Got questions? Please read or FAQ's or contact naomi@sallyparkesyoga.com
Subscription Terms and Conditions
You will be entitled to two week's free access to the members only area of Sally Parkes Yoga Club, where you will be able to access the full catalogue of members videos.
Payment details must be entered to activate your subscription, but no money will be taken until the end of the two weeks trial. Your monthly subscription date will commence at the end of the two weeks trial.
You can cancel at anytime during the two weeks trial. Following the end of the two week's trial, you will be charged £6 for the coming month, which is £5 plus VAT. Payment is is non-refundable.
Subsequent payments will then be taken monthly for as long as you are subscribed in the Sally Parkes Yoga Club.
The Sally Parkes Yoga Club is hosted via Offering Tree and you may receive notification emails from Offering Tree when purchases are made.
All payment details are processed through Offering Tree and your payment details are held securely by them. The Sally Parkes Yoga team do not have access to your payment details.
By joining the Sally Parkes Yoga Club, you are agreeing to be enrolled in a rolling, monthly contract of £6 per month.
Failure to pay your subscription fee will result in restricted access to the online video library.
You may cancel at any time from within your account settings.
We reserve the right to increase the cost of this service. All members will be notified before any increase and given the opportunity to opt out and cancel their membership.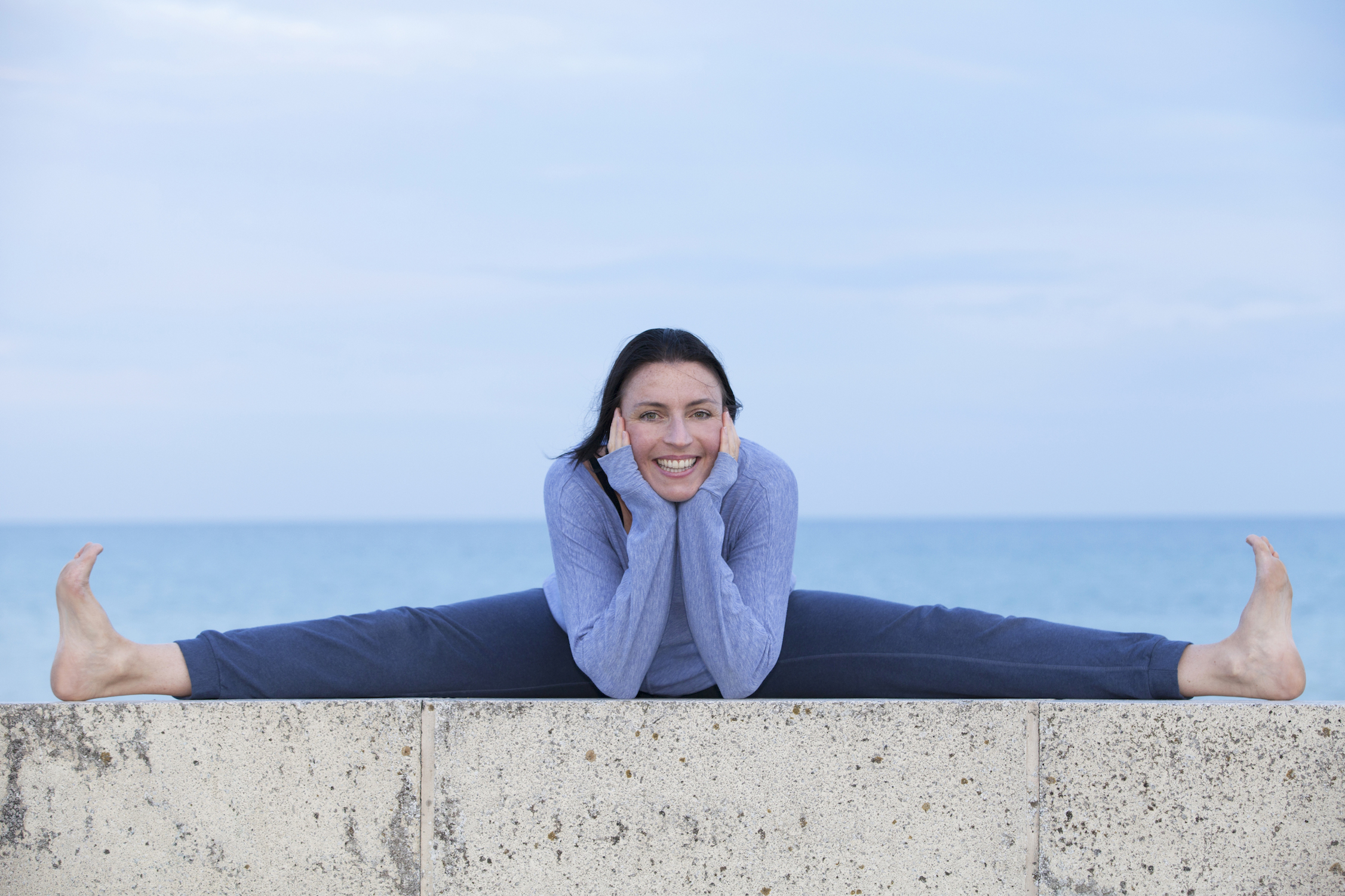 About Sally …
Sally Parkes began her teaching career in 1998 and is an international yoga teacher trainer and author of best selling books The Manual of Yoga Anatomy and The Healing Yoga Bible, and regular columnist for publications such as Om Yoga Magazine. Having delivered many trainings across the globe, in India, the UAE, Vietnam, Spain Portugal and the Netherlands, Sally now runs predominantly online yoga teacher training programs in 200hr Hatha Flow Yoga, Pregnancy and Postnatal Yoga, whilst her yoga school, The Sally Parkes Yoga Academy, also hosts Yin Yoga and Fertility Yoga Teacher Training.
Sally is a registered Yoga Trainer Pro with Yoga Alliance Professionals (UK) and an Experienced Yoga Teacher with the Yoga Alliance US. Sally also and has an honours degree in Sports and Exercise Physiology.
Join now for the special introductory rate of only
£5 (plus VAT)
per month and TWO WEEKS FREE TRIAL!
Terms and conditions apply. Please see below for full details read fully before subscribing. 
Questions?
Please read our "Frequently Asked Questions" section.
If your question is not answered there, please email naomi@sallyparkesyoga.com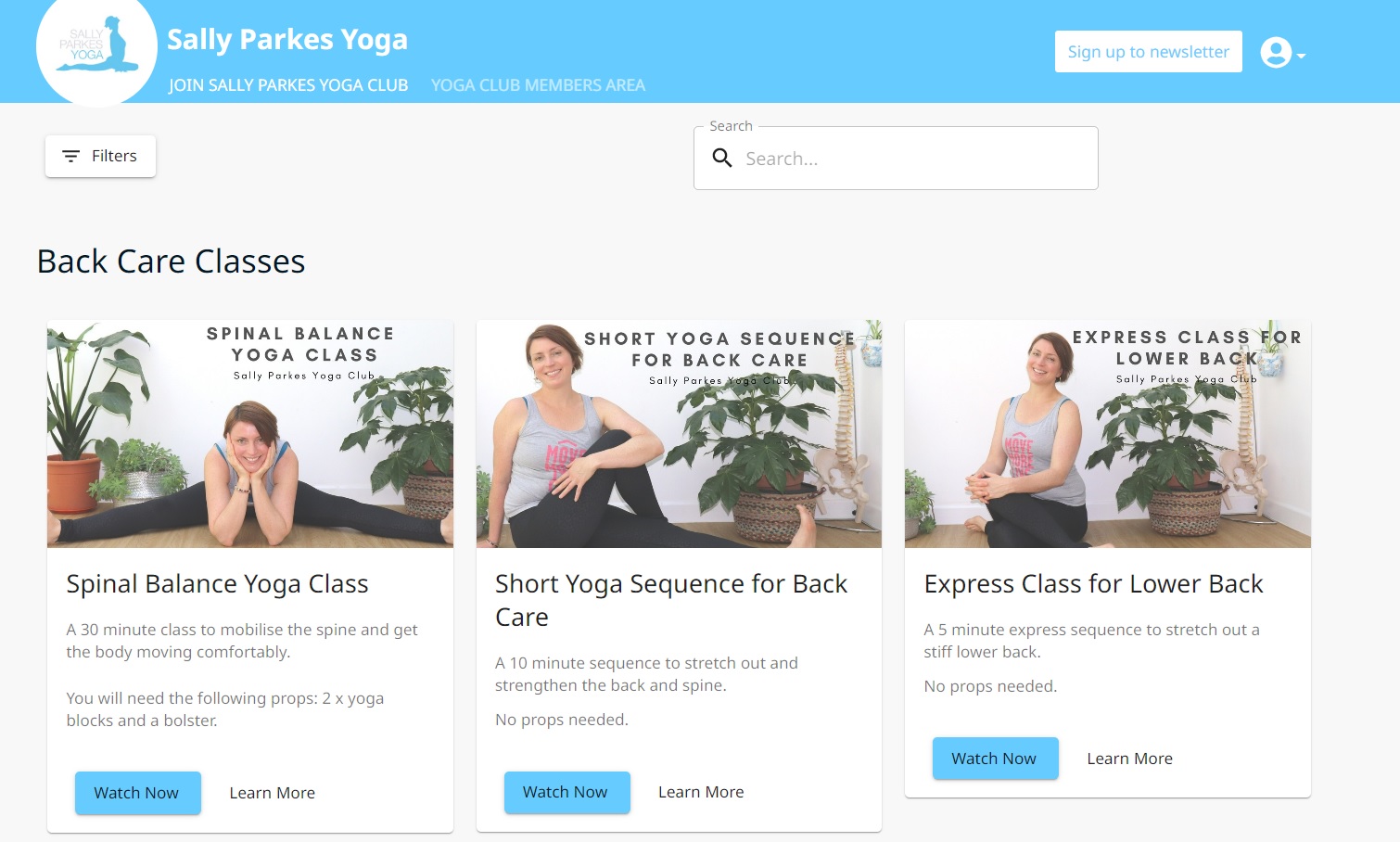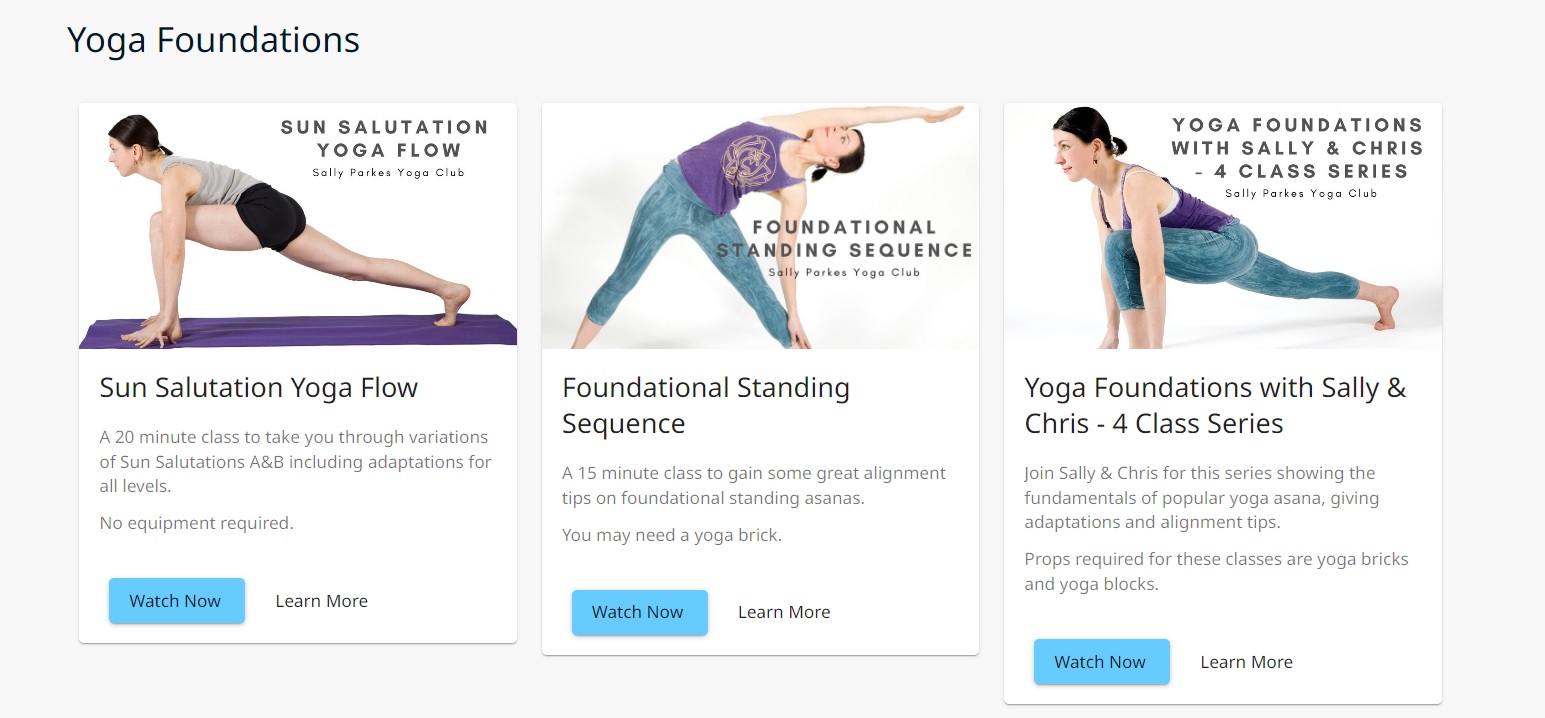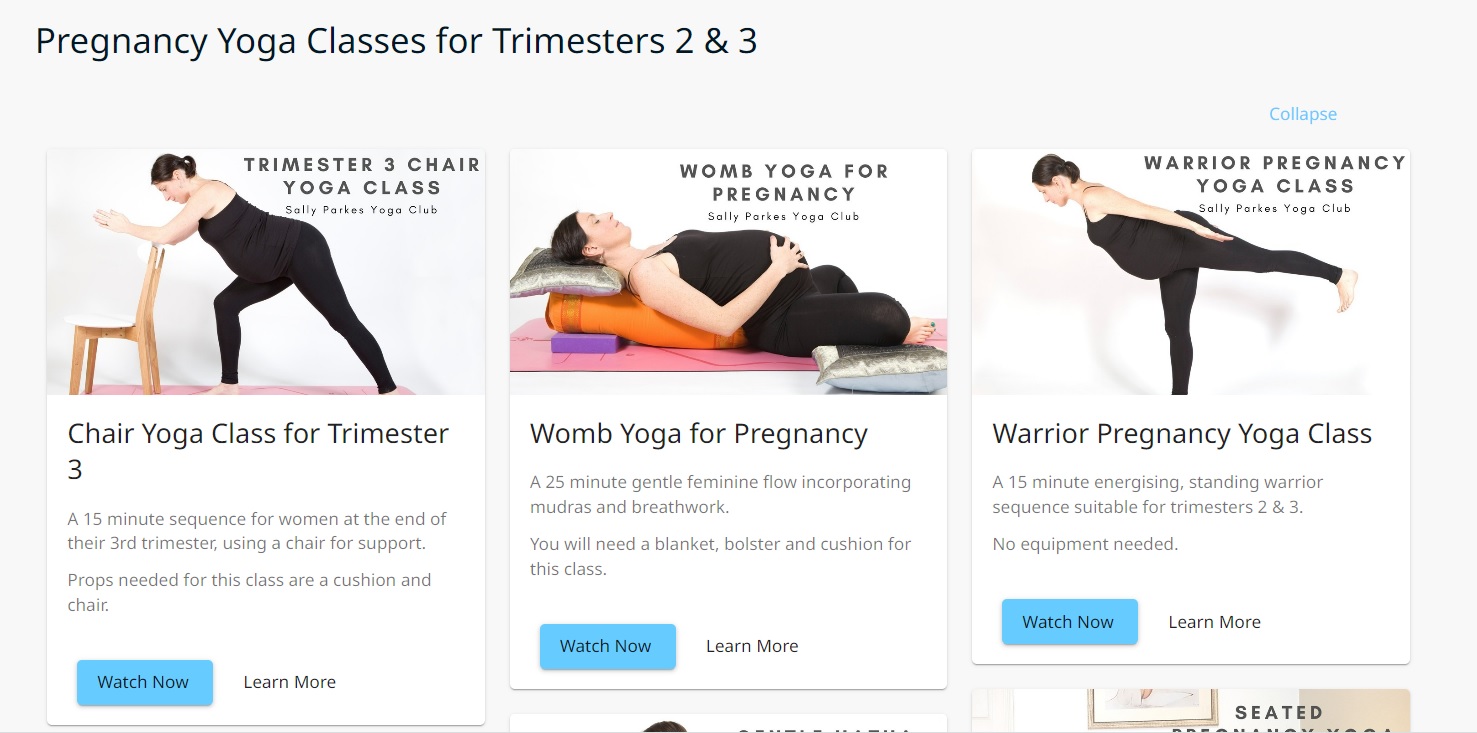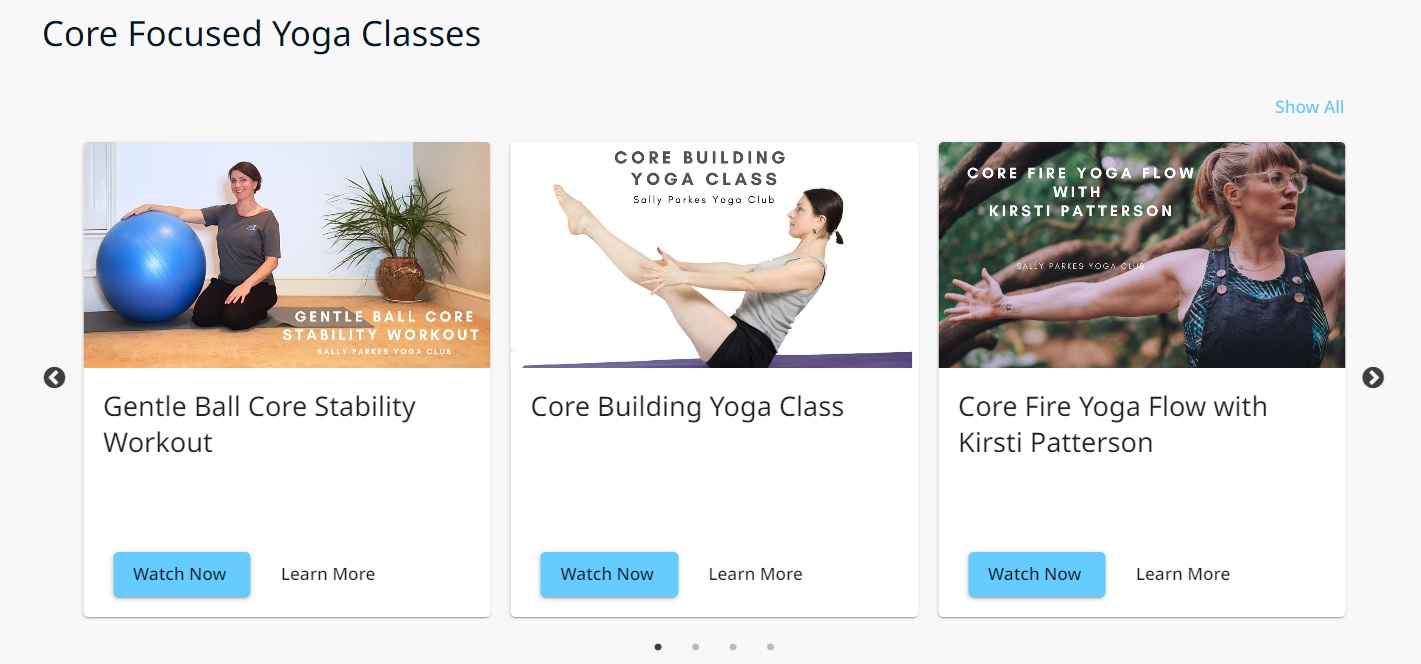 Sign up here for the latest news!