Menoyoga
® Yoga for Menopause

Teacher Training
In-Person Training with Sally Parkes BSc in Leeds, UK
This in-person course will run on:  Friday 26th – Saturday 27th April 2024 
Timings: 9am – 5pm 
Menoyoga
® Yoga for Menopause

Teacher Training
Two day in-person training with Sally Parkes BSc in Worthing, West Sussex, UK
In-Person: Friday 26th – Saturday 27th April 2024
Venue: Yoga Hero, The Boulevard, Leeds Dock, Leeds LS10 1PZ
This Menoyoga® Yoga for Menopause training is for anyone interested in the transitional time of perimenopause and menopause and aims to deepen your knowledge of this period and give practical ways to manage the transition into midlife with yoga.
Taught and presented by Sally with talks by expert guest speaker Rachel Boon, a naturopath and herbalist specialising in women's health, this Menoyoga® Yoga for Menopause training focuses on the anatomy and physiology of the perimenopausal and menopausal woman and is particularly helpful for yoga teachers wanting to tailor their offerings in this field, as well as anyone with a sound knowledge and experience of yoga and an interest in the menopause.
You do not have to be a yoga teacher to attend this training; the training is open to all yoga practioners, regardless of gender, all you need is a foundational understanding of yoga and a keen interest in this subject.
If you are a yoga teacher, this training will enable you to register 30 hours of learning with Yoga Alliance (US) or Yoga Alliance Professionals (UK). These 30 hours are made up of live in-person training hours, studying pre-recorded material and completing coursework.
Exclusive to this training, we have experienced naturopath, herbalist and women's hormonal health specialist Rachel Boon talking about hormonal health and and how to support the perimenopausal and menopausal person in a holistic way.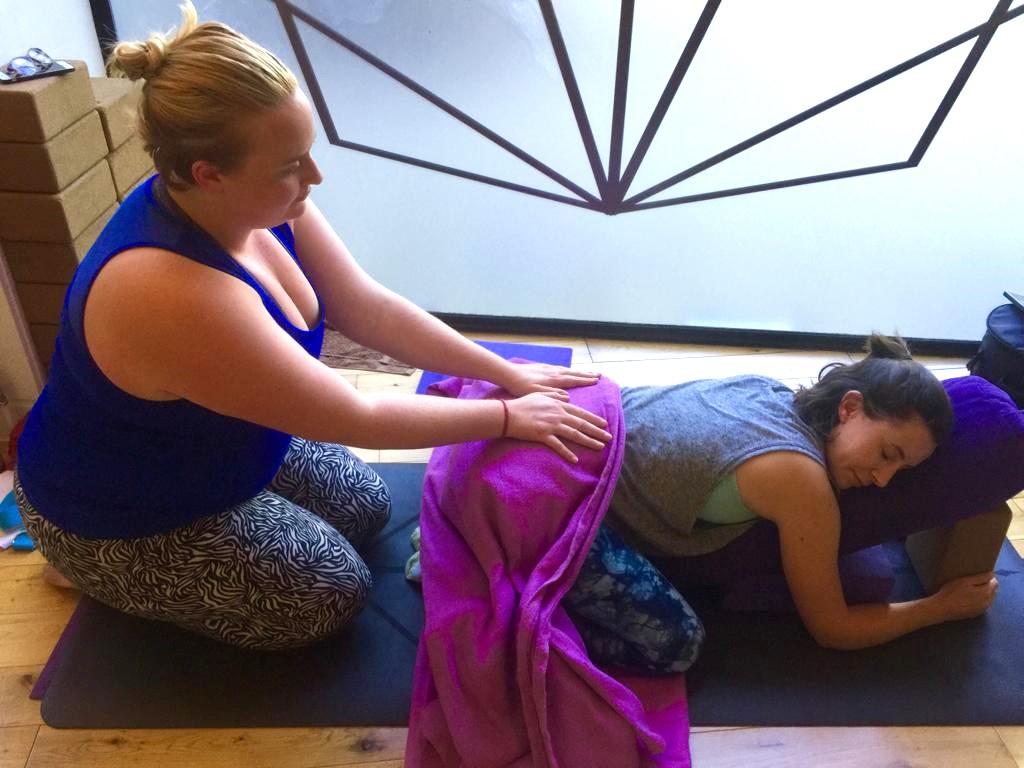 About the training:
Sally's trainings are unique in that she shares her extensive knowledge in anatomy and physiology, whilst weaving in all elements of the yoga tradition in order to empower her teacher training students to be able to practice and deliver safe, effective and nurturing classes.
The content of this course will be split into approximately 60% theory and 40% practical work. You will also be expected to complete some coursework following the training before being issued your certificate.
As part of the training, you will receive:
Pre-recorded classes for you to download and keep.
A training manual and certificate in PDF format sent via email.
A logo from Sally Parkes Yoga stating you are a

Menoyoga

® Yoga for Menopause

Teacher, for you to use on social media and other marketing platforms.
Ongoing support via a WhatsApp group and our private Facebook group.
After this training you will be able to:
Understand the physiology of the perimenopausal and menopausal woman and understand how to adapt their yoga practice to keep their bodies safe and strong.
Understand how we can support women's midlife hormonal health in a holistic way. H*T will also be discussed.
Improve your teaching skills and feel more confident as a

Menoyoga

® Yoga for Menopause

teacher
Deliver bespoke, small classes and one to one menopause yoga sessions that cater for women in the perimenopause and menopause.
Adapt your existing yoga classes for those in the perimenopause or menopause that may have differing physical needs.
For this Training you will need:
(Please bring these items with you to the venue each day)
Investment:
£397 – payment plans are available on request, please email us.
Recommended reading:
Wise Power by Alexandra Pope and Sjanie Hugo Wurlitzer
Hormone Repair Manual

by Lara Briden

Perimenopause Power by Maisie Hill
The Menopause Manifesto by Dr Jennifer Gunter
The Student's Manual of Yoga Anatomy by Sally Parkes – Buy your copy HERE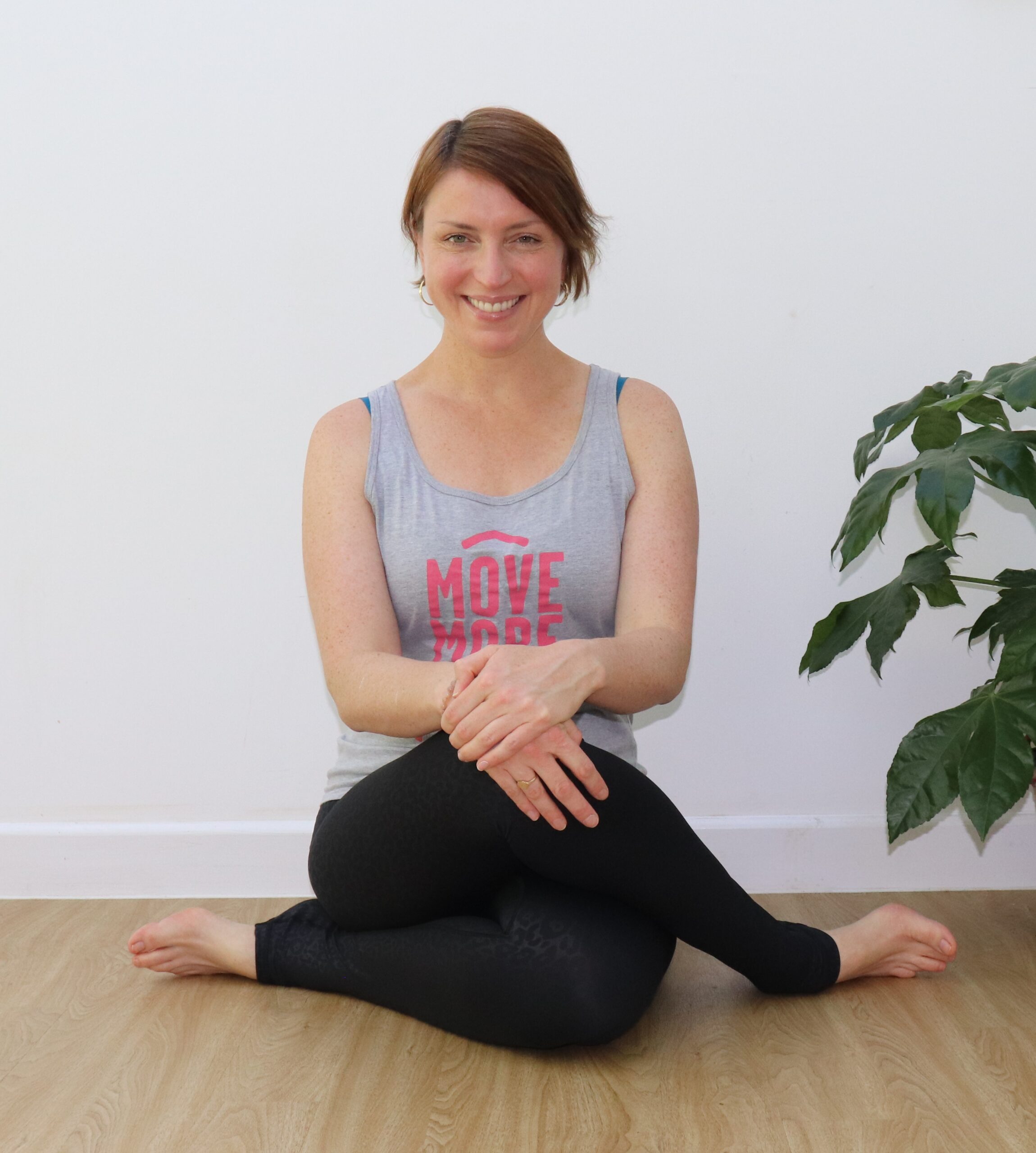 About Sally Parkes – Course Founder & Leader
Sally Parkes BSc is a senior yoga teacher and author, with over 20 years of experience teaching women from all walks of life, and has taught her Pregnancy and Postnatal Yoga Teacher Training Program worldwide for the past 10 years. Known for her informative and inclusive trainings as well as her warmth and humour, Sally is looking forward to welcoming more wonderful yoga students to her research-based Menopause Yoga Teacher Training in 2023.
Instagram @sallyparkesyogaschool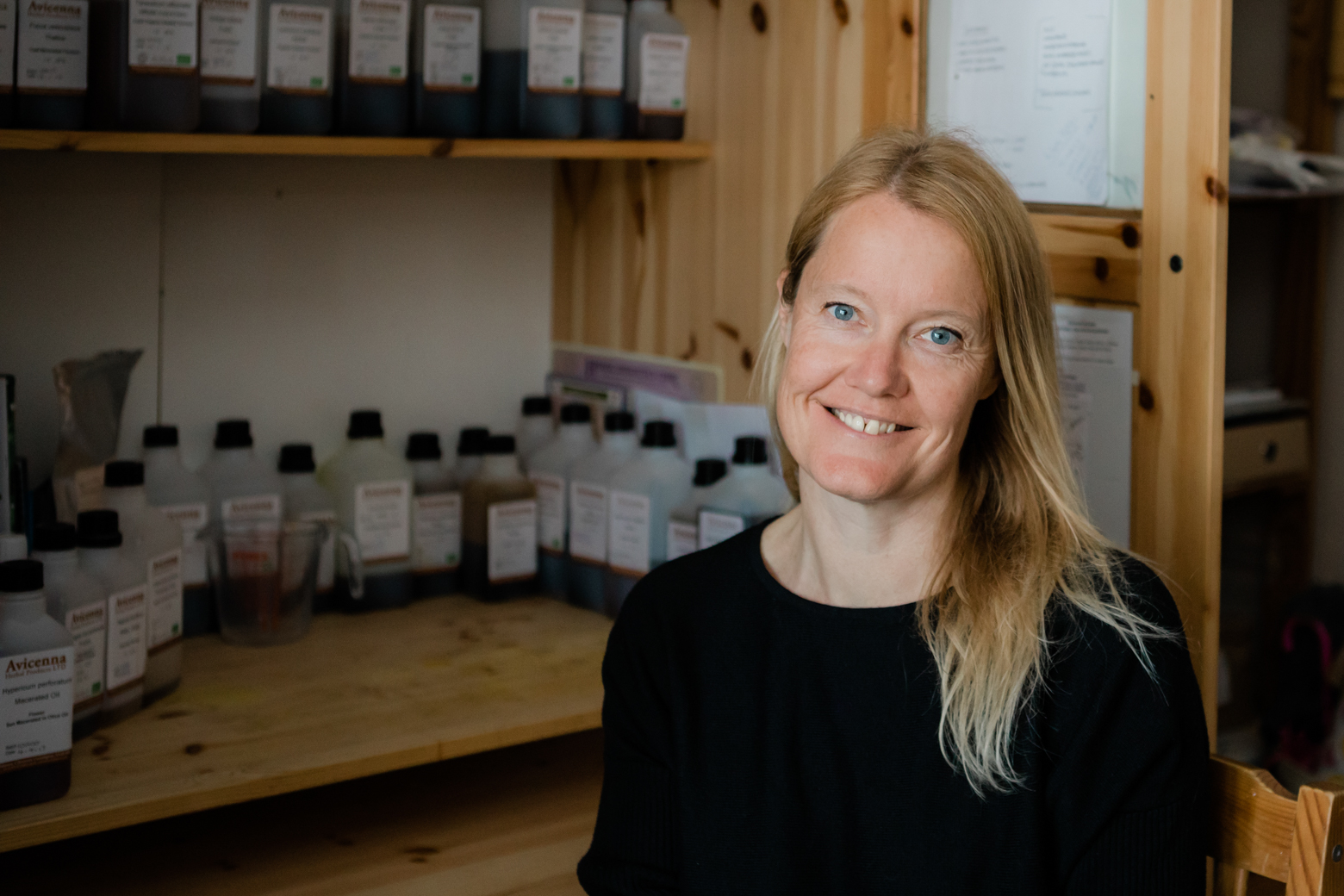 About Rachel Boon – Naturopath, Herbalist & Womens Health Specialist
Rachel has a degree in human biology and gained her herbal medicine and naturopathy qualifications from CNM in 2005. She is an expert in hormonal health and menstrual disorders and has a special interest in working with women during perimenopause.
Instagram: @naturopathherbalist
Cancellation Policy
Your place on this course is confirmed once your deposit and/or course fees have been received by Sally Parkes Yoga Ltd.
Due to the limited spaces on this yoga teacher training course, your deposit and subsequent course fees once paid, are non-refundable nor transferable. Nor is your place on the training transferable once the training has begun. 
We cannot take responsibility for any missed days of training. 
Attendance of and active participation in all modules, plus completion of coursework and assessments, as laid out by your course leader are essential in order for you to complete the course and receive your certification.
For in-person trainings, we are not responsible for any travel, accommodation, food or drink or other resources you may need to complete the chosen yoga teacher training course.
By registering and paying the course fees, you are agreeing to this policy. Thank you.
Join Menoyoga® Yoga for Menopause graduate Jeanie from Alchemy School of Yoga as she chats to Sally about living your best life during perimenopause.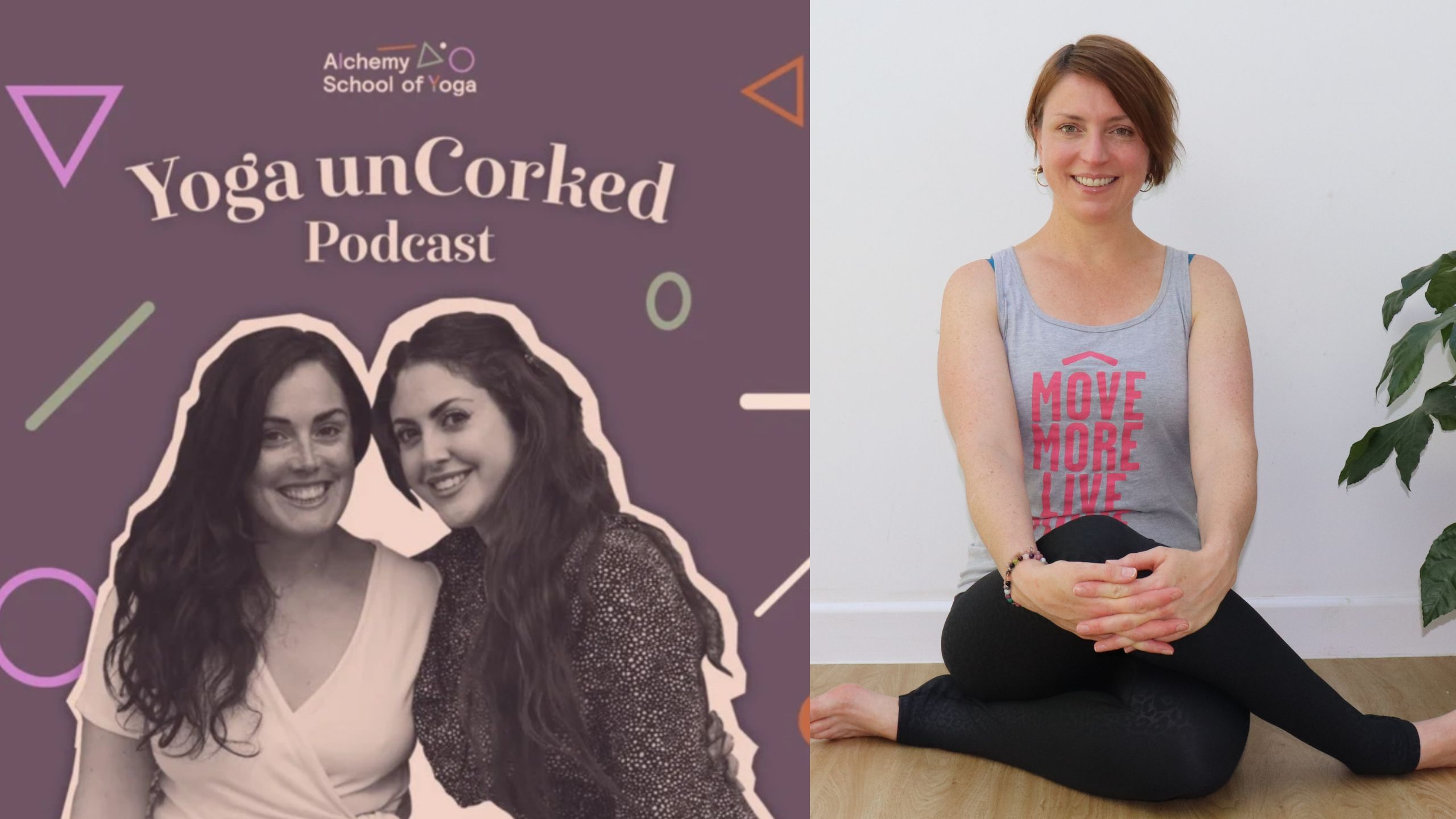 CLICK HERE to listen to Menoyoga
® Yoga for Menopause guest speaker

Rachel Boon on the Yoga unCorked podcast.

Join Menoyoga

® Yoga for Menopause graduate

Jeanie from

Alchemy School of Yoga

as she goes on a deep dive into the hormonal shifts in the womb with

Rachel Boon

(our guest speaker on our Menoyoga

® Yoga for Menopause trainings)

exploring various stages, including Menopause.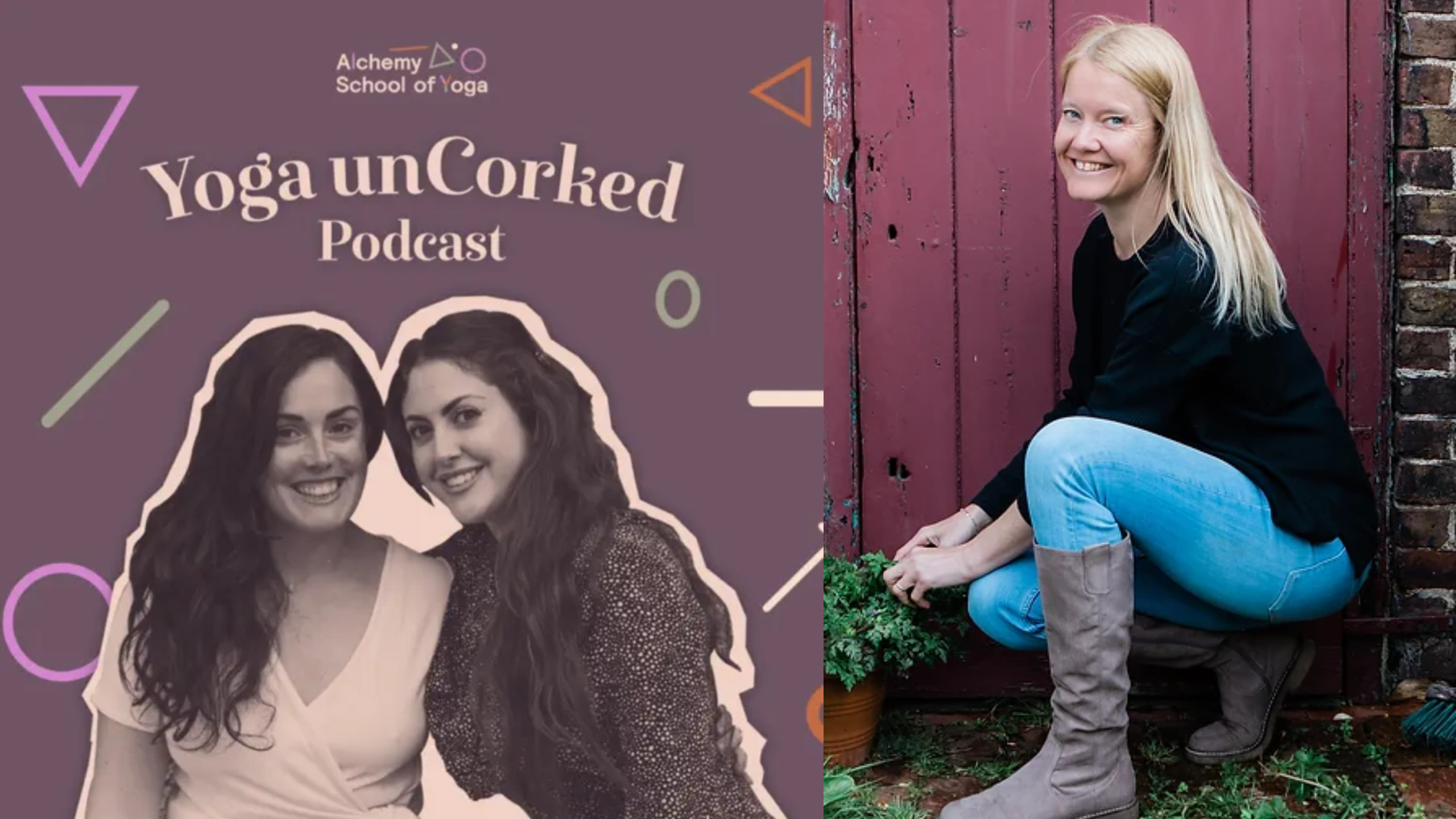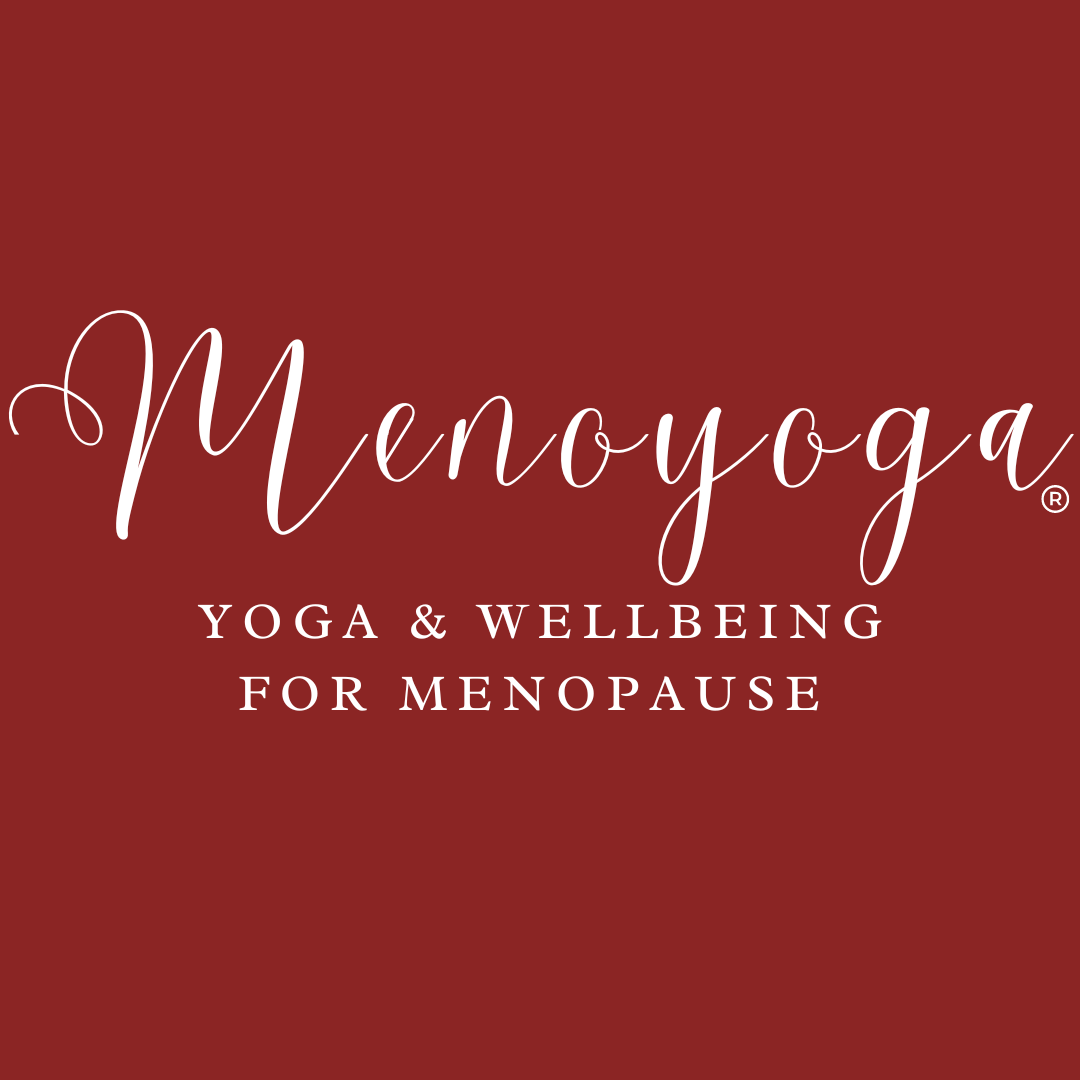 Would you like to host Sally at your yoga studio for any of our trainings or a bespoke workshop?
Please get in touch on info@sallyparkesyoga.com to discuss your requirements.
Investment:
£397
Payment plans are available upon request.
Students will receive an electronic PDF certificate upon completion of this training & assignments via email, plus an electronic logo to use on your marketing materials to show that you have achieved these extra training hours.
This training is recognised by Yoga Alliance Professionals (UK) as 30 hours of 'Further Training' and by Yoga Alliance (USA) as 30 hours of 'Continuing Education'.
In-Person Dates
Friday 26th – Saturday 27th April 2024
Timings: 9.00am-5.00pm 
Venue: Yoga Hero, The Boulevard, Leeds Dock, Leeds LS10 1PZ
*Worthing 2024 Dates coming soon*
Questions? Contact Sally via WhatsApp
+44 7983 508018 or email info@sallyparkesyoga.com
Online Dates:
We are also running this training live online, via Zoom:
Friday 8th & Saturday 9th December 2023
Timings: 9.00am-5.00pm 
Venue: Online, via Zoom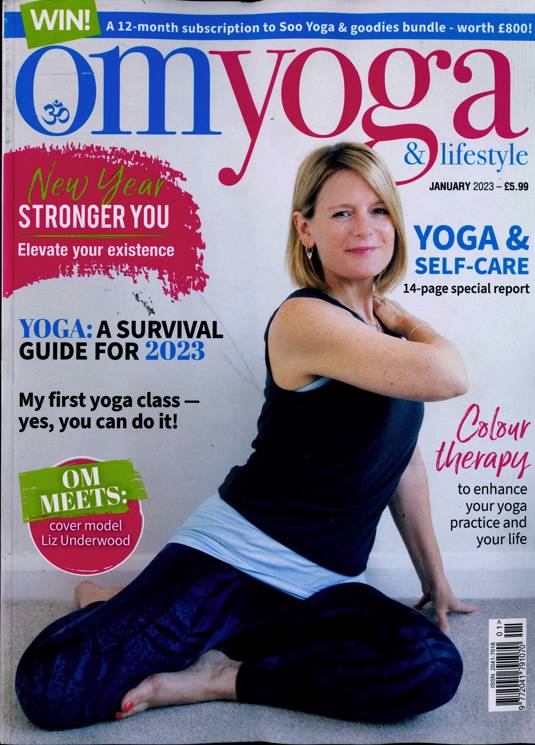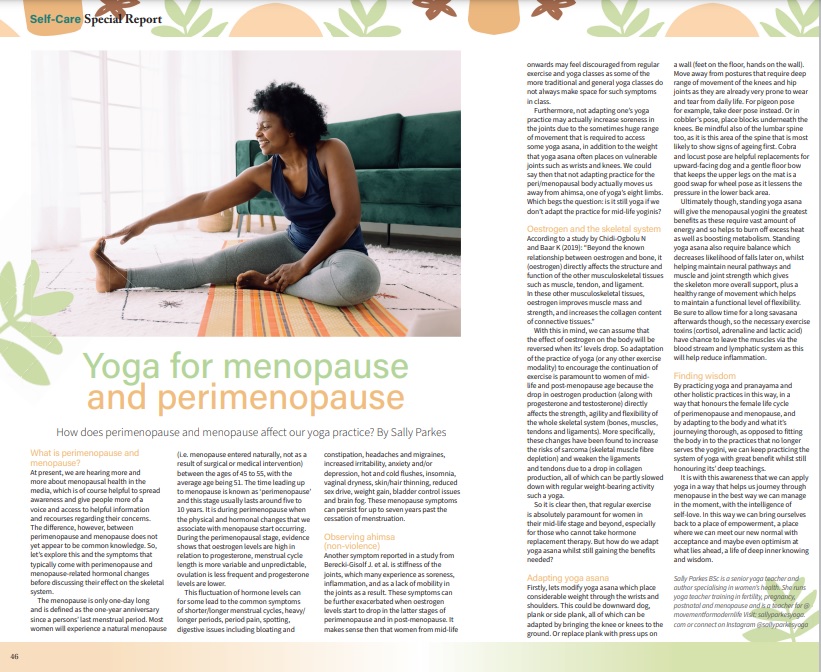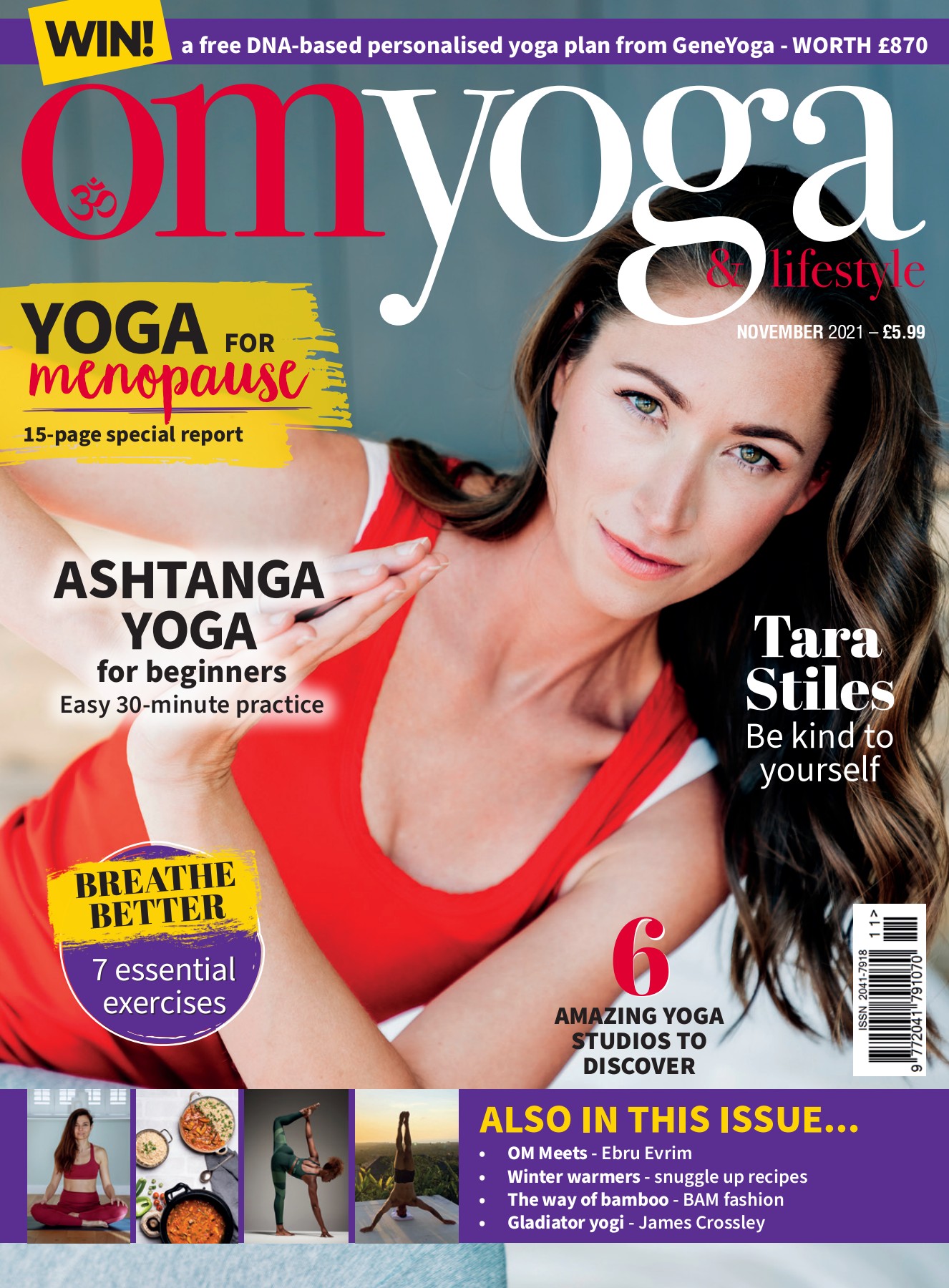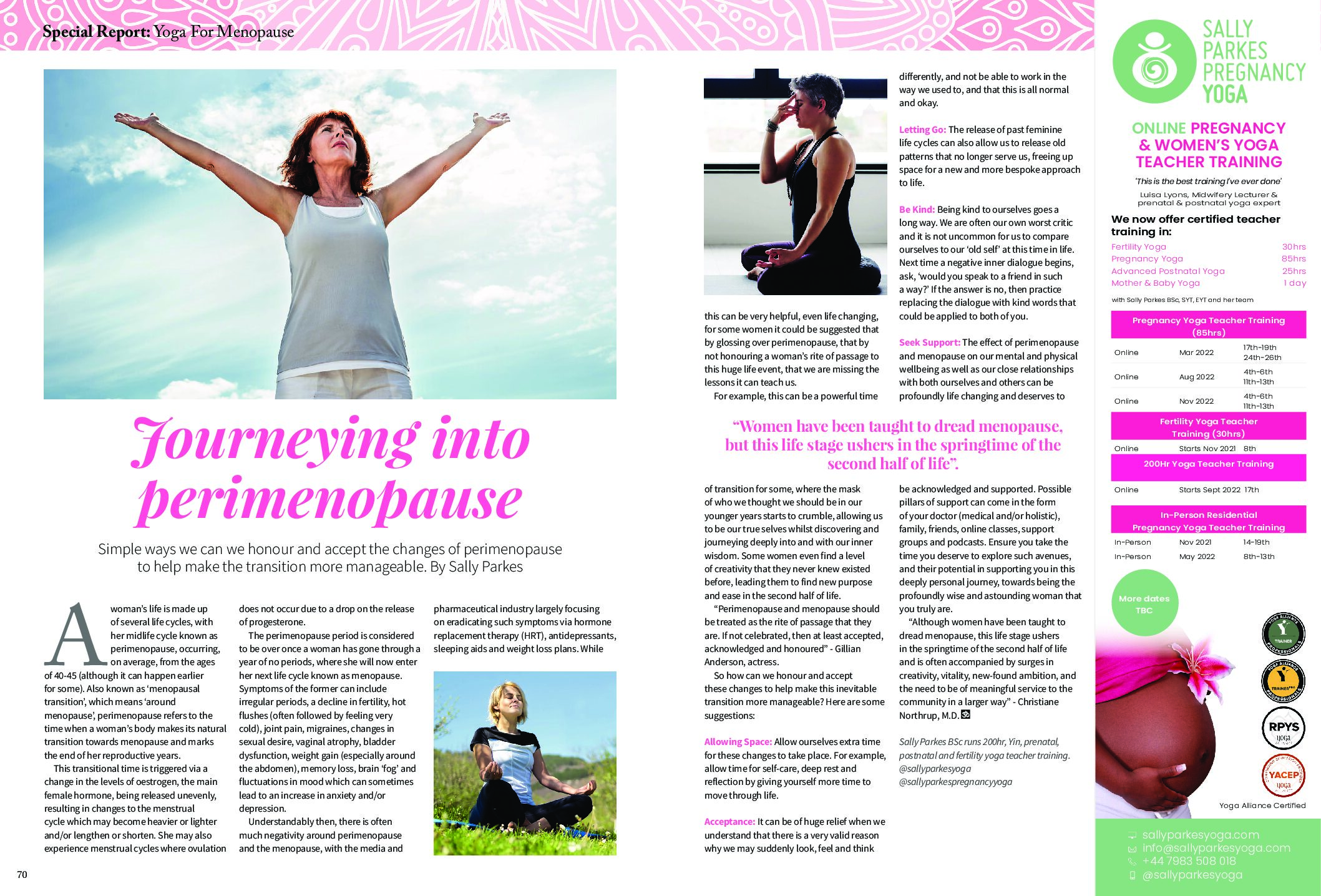 Thank you to Sally for running such a wonderful and, dare I say it, life changing course! 
I have done over 650 hours of teacher trainings and this is one of the best. Sally is fun, SO knowledgeable and makes the training accessible, relevant and informative.
Calling all male yoga teachers! I've just attended a workshop with Sally Parkes which has been really useful for an area I previously considered pretty daunting. Sally made the session inclusive, informative, practical and enjoyable and I came away feeling confident of safely integrating any students attending my classes.

The Trainer Pro award recognises that Sally Parkes Yoga courses overdeliver in the depth of knowledge and student support that is delivered, giving more value and individual input to our students. Our intention is to ensure that every student that comes to us, leaves our courses confident, knowledgeable, and fully encouraged to be the best teacher they can be, and fully encouraged to realise their dreams.

Sign up here for the latest news!