CPD Workshops & Teacher Trainings
These CPD events are certified by Yoga Alliance and Yoga Alliance Preofessionals
Next training live online via Zoom 26th November 2022 – 9.30am – 5.00pm (UK time)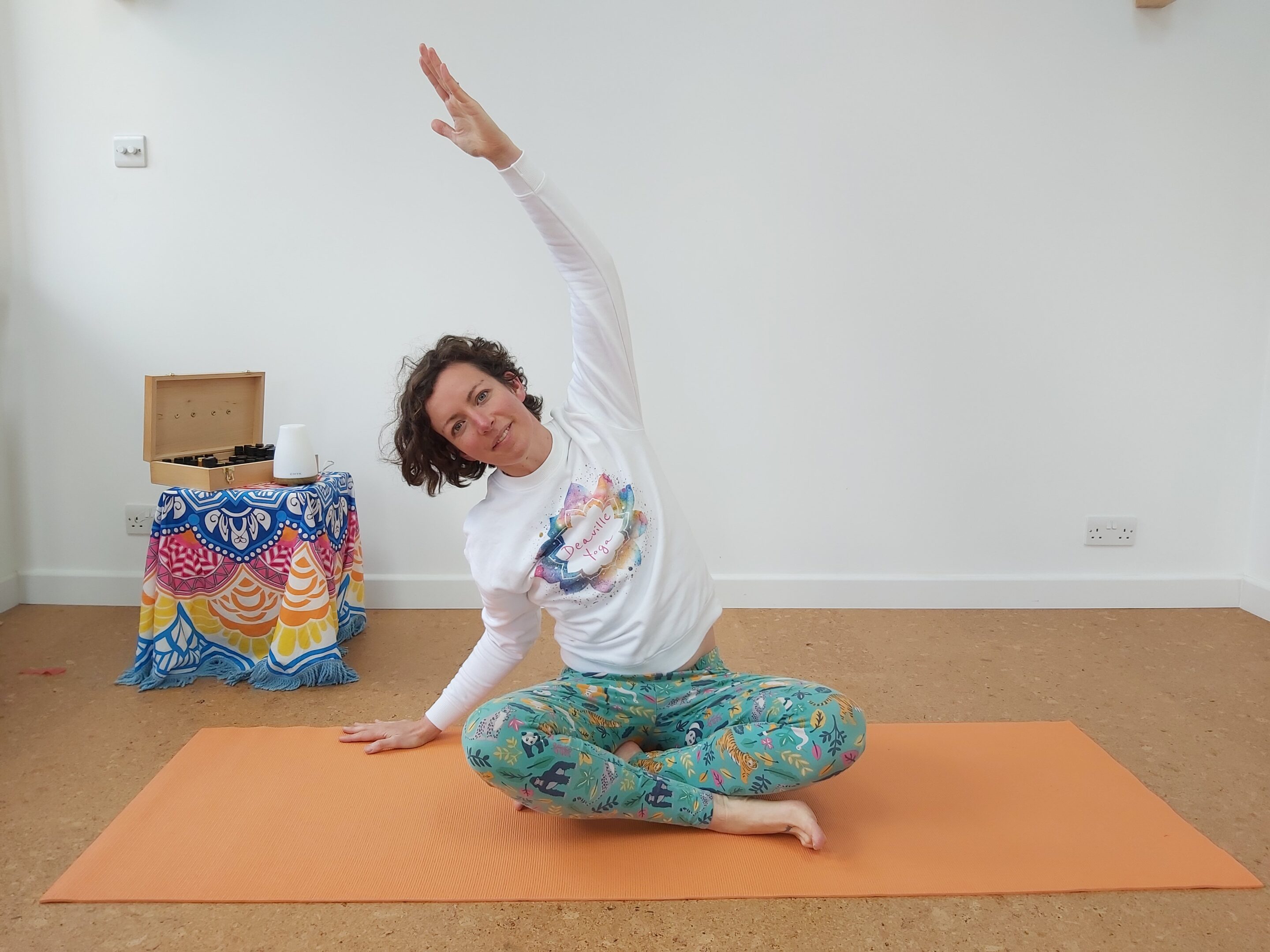 ONLINE One day Essential Oils Yoga Teacher Training with Heather Deaville
This one day CPD course is certified by Yoga Alliance Professionals (UK) and Yoga Alliance (US).
Immerse yourself in the world of essential oils for yoga and discover how these incredible oils can enhance & deepen your practice, and that of your students.
This day-long course will give you the tools and knowledge to use Essential Oils safely in your yoga practice and as a yoga teacher. With everything covered from yoga history to the benefits of these oils to enhance and deepen a yoga practice this day will leave you feeling inspired and confident to take this practice to your mat.
As a bonus you will also receive a week of follow up videos & yoga and essential oils classes to kick start your journey into this wonderful world.
About this training…
You will receive 6 pure & organic essential oil samples (can be sent within            the UK only)
A 20 page manual on Essential oils for Yoga
A week of daily inspiring videos to get you using your oils
How and when you can use oils in your class to best effect
Sequencing your yoga classes
Essentials Oils Safety
Marketing your EO classes & workshops
Access to the course recordings for a month
How essential oils can enhance & affect moods or emotions
An overview of Essential Oils and the Chakras
Support and extra education throughout the week through a private WhatsApp group, this will include videos on specific oils, mini guided meditations using your oils and lots of other loveliness!
This course will be recorded and available for a week after the course completes, for you to review and download (to keep). 
The Training will cover:
History of Essential Oils and Aromatherapy
The synergy of essential oils and yoga
The benefits of using essential oils in your yoga practice/classes
How and when you can use oils in your class to best effect in your yoga                practice and that of your students
Essential Oil Safety, including contraindications for use.
Spotlight on the 6 main oils we will be using
Quick guides – which oils are best for grounding, uplifting etc.
Essential oils and the emotions
How to structure your EO classes
Marketing your EO classes and workshops
An overview of Essential Oils and the Chakras
Where to source your oils from – ethics and more

For this training you will need: 
A Yoga Mat

Cotton Pads (or cotton wool)

Diffuser (if you have one)

Carrier oil, eg JoJoba, Apricot Kernel or Sweet Almond

Paper and pen for making notes

Cushion or blanket

Any additional props you would like

A small 2.5ml measuring spoon or a small measuring jug
Upon completion, you will receive a PDF Certificate detailing 10 studied hours.
This Essential Oils for Yoga Teacher Training is led by Heather Deaville  (www.deavilleyoga.com); it includes an illustrated training manual. This course will be held live online via Zoom.
Investment:
£97. This includes a comprehensive training manual. 
You can also pay via Bacs. Simply email us on naomi@sallyparkesyoga.com and we'll send you the details.
With love,
Heather & Sally x 
Cancellation Policy
Your place on this course is confirmed once your deposit and/or course fees have been received by Sally Parkes Yoga Ltd.
Due to the limited spaces on this yoga teacher training course, your deposit and subsequent course fees once paid, are non-refundable nor transferable. Nor is your place on the training transferable once the training has begun. 
We cannot take responsibility for any missed days of training. 
Attendance of and active participation in all modules, plus completion of coursework and assessments, as laid out by your course leader are essential in order for you to complete the course and receive your certification.
For in-person trainings, we are not responsible for any travel, accommodation, food or drink or other resources you may need to complete the chosen yoga teacher training course.
By registering and paying the course fees, you are agreeing to this policy. Thank you.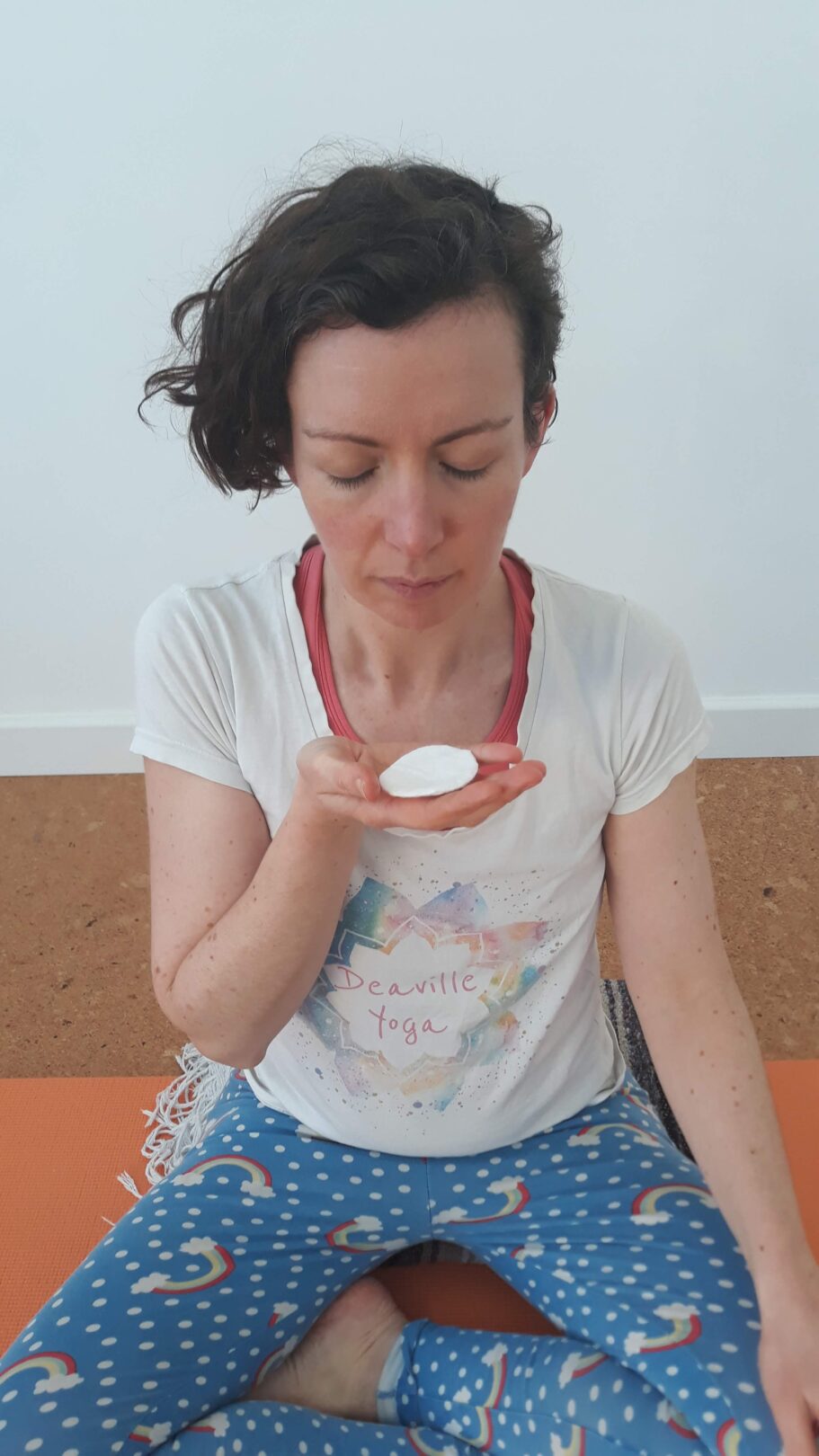 About your Tutor Heather Deaville:
Heather Deaville RPYT SYT trained with Sally Parkes several years ago and is now a senior pre and postnatal yoga teacher and assistant teacher trainer on Sally Parkes's 85hr Pregnancy Yoga Teacher Trainings. She is is also the lead trainer for Sally Parkes Yoga Academy's Parent and Baby Yoga Teacher Trainings and Essential Oils for Yoga Teacher Training. 
Heather is passionate about supporting women through every stage of their lives and has recently established her own home yoga studio where she hosts a range of classes from Hatha Flow, to Parent and Baby/Crawler/Toddler Yoga, Prenatal Yoga and Yoga Nidra, as well as sell out Retreats and Essential Oil Yoga Workshops. 
Heather is also a busy mother of two and is currently training as a massage therapist and aromatherapist, and is enjoying how much this feels like a natural extension of her work as a yoga teacher. 
@heather.deaville 

The Trainer Pro award recognises that Sally Parkes Yoga courses overdeliver in the depth of knowledge and student support that is delivered, giving more value and individual input to our students.

Our intention is to ensure that every student that comes to us, leaves our courses confident, knowledgeable, and fully encouraged to be the best teacher they can be, and fully encouraged to realise their dreams.
Sign up here for the latest news!