Upcoming Events
Classes with Sally at The Yoga Show London 2017

Friday 20th October | Lotus Open Class | 14.30 – 15.00
Pregnancy Yoga Flow with Sally Parkes
A gentle hatha yoga flow that cultivates a grounded energy and a feeling of connection between mother and baby, by using breath, gentle movement and mudras. A class for teachers wanting to study prenatal yoga and mums-to-be from 14 weeks of pregnancy.
All Levels | FREE
Saturday 21st October | Yoga Studio Equipment Room | 12.15 – 13.15
Free Your Spine with Sally Parkes
A gentle hatha yoga flow that will stretch and release the spine and improve core stability by engaging the bandhas, all with an aim of minimising neck and lower back pain. All ability levels welcome.
All Levels | FREE
Sunday 22nd October | Tea India Class | 13.45 – 14.15
Soulful Stretch with Sally Parkes
A soulful and light hearted flowing vinyasa yoga class that will awaken the spine, open the hips and work the core…all set to funky soul music to uplift and energise the mind, body and spirit.
All Levels | FREE
Friday 20th October | Lotus Open Class | 14.30 – 15.00
Pregnancy Yoga Flow with Sally Parkes
A gentle hatha yoga flow that cultivates a grounded energy and a feeling of connection between mother and baby, by using breath, gentle movement and mudras. A class for teachers wanting to study prenatal yoga and mums-to-be from 14 weeks of pregnancy.
All Levels | FREE
Saturday 21st October | Yoga Studio Equipment Room | 12.15 – 13.15
Free Your Spine with Sally Parkes
A gentle hatha yoga flow that will stretch and release the spine and improve core stability by engaging the bandhas, all with an aim of minimising neck and lower back pain. All ability levels welcome.
All Levels | FREE
Sunday 22nd October | Tea India Class | 13.45 – 14.15
Soulful Stretch with Sally Parkes
A soulful and light hearted flowing vinyasa yoga class that will awaken the spine, open the hips and work the core…all set to funky soul music to uplift and energise the mind, body and spirit.
All Levels | FREE
Further Develop Your understanding of Anatomy and Physiology for Yoga Practice and Teaching
Anatomy of Yoga CPD days are designed to extend and develop anatomical and practical knowledge for both Yoga Teachers and those who would like to extend their own yoga practice by exploring how the body works.
Pilates Teachers, Personal Trainers, Fitness and Health professionals may also find these days useful for personal and professional development.
Both days will be practical and theory based and will focus on human movement through exploration and application of knowledge.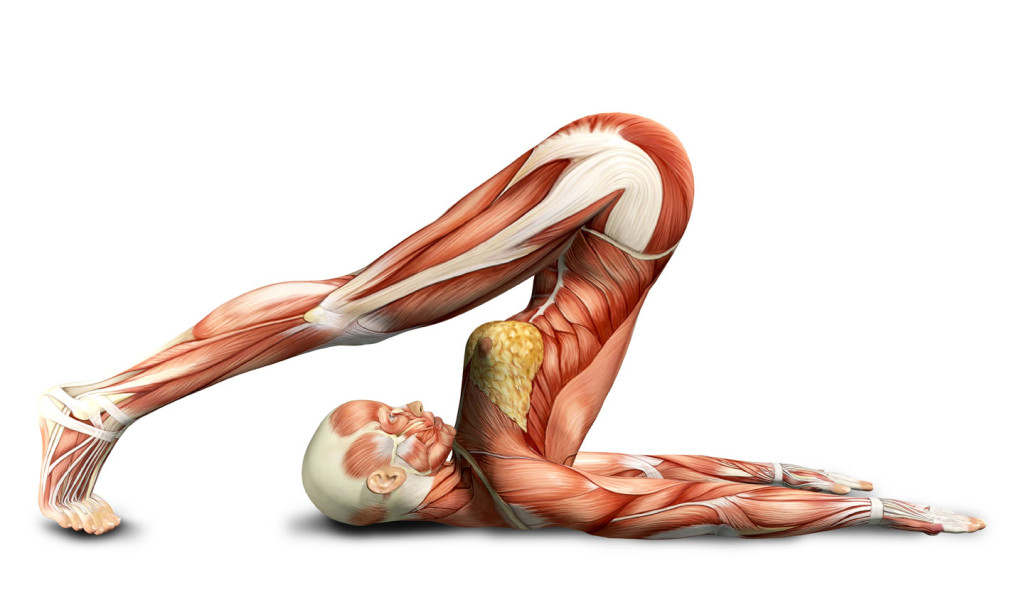 Each day will start with a yoga class taught by Sally to waken the body and mind. Sally will then conclude the day with and yoga class which will talk through anatomy application to help embed theoretical knowledge covered throughout the day.
*CPD days are ran in accordance with Yoga Alliance Professionals and each day will provide 8 CPD hours.
Course Tutors
With higher degrees in Sports and Health Sciences and over 25 years of combined yoga teaching experience Dawn Morse MSc and Sally Parkes BSc aim to use their understanding of human anatomy and yoga teaching to provide both an informative and practical based CPD training programme in Anatomy for Yoga.
Day 1: Physiology of stretching to include stretch reflexes and muscle group action
Introduction to anatomical terms and planes of movement.
Analysis of movement terms and planes in relation to yoga postures and movement.
Introduction to the physiology of stretching including stretch reflexes and antagonist and agonist movement.
Analysis of movement and stretching application will include:
– standing and seated forward bend
– hip openers
– spinal twists
Day 2: Skeletal and muscular anatomy of the Thoracic Spine and shoulder Complex
Anatomical terms, skeletal muscle action and Reciprocal Inhibition will be reviewed in order to cover any questions from day 1
Skeletal and muscular anatomy of the Thoracic Spine and shoulder Complex will be reviewed and applied to yoga postures.
Practical application and examination of yoga postures, including joint action, planes of movement and muscle action will include:
– shoulder openers
– spinal twists
– basic back bends