85hr Pregnancy Yoga Teacher Training
Edinburgh, (non-residential training)
85 hrs Pregnancy Yoga Teacher Training with Sally Parkes (BSc).
This course is fully certified by FEDANT and The Yoga Alliance UK, The Yoga Alliance US, and is taught by highly qualified and is taught by Sally Parkes BSc.
Venue:  Meadowlark Yoga, 43 Argyle Pl, Edinburgh, Midlothian EH9 1JT.
We are pleased to announce a brand new venue for our Pregnancy Yoga Teacher Training course, at the wonderful Meadowlark Yoga Studio, Edinburgh, Scotland. Affordable accommodation can be found nearby through airbnb.co.uk .
This 85 Hour Yoga Alliance (US & UK) certified course covers Pregnancy, Post-natal and Mother and Baby Yoga and is grounded in sound anatomy and physiology as well as in the teachings of yoga. Our aim is to give you, the student, knowledge and expertise to deliver safe, effective and uplifting classes and one to ones. This is achieved via a combination of appropriate anatomy, physiology, asana, pranayama, mudra and relaxation, whilst the Shakti (female) energetics that resides in all women and allows such an amazing event: (conception, pregnancy and birth) to occur is honoured. Yoga and methods developed from Pilates and gentle exercise rehabilitation, to assist post-natal recovery is also discussed, taught and practiced before moving on to our Mother and Baby Yoga module. The course finishes with a talk on how to set up your business including tips on using social media, hiring a space and how to organise classes, and how to keep client referrals at an optimum level.
Click here to view the schedule
Recent feedback……
"Thank you Sally for the great experience of doing your Pregnancy Yoga Teacher Training, I thoroughly enjoyed it. What I loved about it, is that it's so inclusive and creates a relaxed way of learning. It's adaptable to the individual and there is no pressure to perform. Everyone was really lovely and supportive and Sally is truly professional and friendly. She has a unique teaching style which make you want to learn more from her. And more importantly she has a great sense of humour. A thoroughly enjoyable course and I cannot wait to apply it outside of the course." – Ayesha Nauth, Bikram Yoga Teacher and mother of two.
Topics covered:
Yoga related movements for all the trimesters to stretch and strengthen the physical body and help alleviate common conditions of pregnancy.
Mula bandha – the importance of a healthy pelvic floor and the correct alignment of the pelvis during pregnancy and the post-natal period.
Energetics; How a dis-functional pelvic floor relates to and affects the root chakra.
Appropriate relaxation, pranayama, visualizations and meditation.
The spiritual aspects of pregnancy and birth.
Working with an exercise ball or chair for both pregnancy and in preparation for labour.
Positions for optimal foetal positioning.
Birth and labour – description of a `normal' birth using both anatomical images and a dummy baby and model of the pelvis. We also cover birth using induction, intervention, and caesarean section.
Post-natal recovery including exercises and breath work following caesarean section.
Yoga and pilates related movements for the post-natal period to stretch and strengthen the physical body and help alleviate common conditions of a post-natal woman including postural changes such as upper and low crossed syndrome.
How simple breath work and deep relaxation can help heal a women mentally, physically and emotionally.
Basic nutrition for new mums to aid post-natal recovery.
Mother and baby yoga – How to plan and facilitate a class.
How to start your business as a pre and post-natal yoga teacher.
This course teaches you to deliver classes and one to one lessons that are:
Safe, effective and functional
An even blend of the yoga system
Empowering
Uplifting
Informative
Non-judgemental
Supportive
You will finish the training course with the skills to:
You will be able to teach a Pregnancy Yoga class, a Post-Natal Yoga class and a Mother and Baby Yoga Class.
Teach a well-rounded yoga class that honours a woman's mind and body at this special and sacred time.
Adapt your general classes for any pregnant ladies who also attend.
Integrate yoga props and small equipment into your classes and one to ones to make them more bespoke.
Adapt the class for those with injuries and/or common ailments such as lower back pain, pelvic girdle pain, low/high blood pressure and fatigue.
Have a clear understanding of why it is important to incorporate all elements of yoga into a class.
Have the knowledge of what actually happens to the body during pregnancy and birth.
Homework, Assignments and Exam:
As part of the 85 hour course program, this course requires you to do at least 22 hours of private study/readings as per the Yoga Alliance guidelines. Students will be asked to write a short pregnancy yoga sequence after the third day to teach towards the end of the course to the rest of the group. This will constitute the practical exam for the course. There are also several assignments to complete including one class observations (ideally prior to the course), teaching practice and a case study. You will also be expected to thoroughly read the course training manual. Reading list to purchase prior to and during the training:
'Bountiful, Beautiful, Blissful' by Gurmukh
Course training manual
Yoga Alliance and FEDANT Certification:
All graduates will receive a certificate upon completion. This training is 85 hours (including private study time) to meet with the standards of The Yoga Alliance UK and The Yoga Alliance US, and is also certified by the Federation of Antenatal Educators (FEDANT). The course is open to anyone with a keen interest in ante-natal education and a passion for sharing their knowledge after the course with mums-to be, including yoga teachers, doula's and midwives. You will be able to register with FEDANT's register of Ante-Natal Educators, and if you have a 200hr Yoga Teacher Training certification already, you will be permitted to register with The Yoga Alliance UK or The Yoga Alliance US as a Pregnancy Yoga Teacher.
About your teacher, Sally Parkes, BSc, EYT, SYT.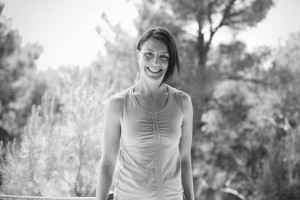 Sally has been teaching health and fitness since 1998 and has studied and taught pregnancy and post-natal yoga extensively since 2007. Her style of yoga is from the lineage taught by guru Uma Dinsmore-Tuli, a leader in the field of women's well-being, whilst also weaving an element of exercise physiology, Pilates and movement methods gained from her studies in exercise rehabilitation in to her teaching.
Now a mother of two lively little girls, Sally continues her studies and has trained as a doula with Michel O'Dent and with Jennifer Walker of Spinning Babies, and has penned many articles for major publications. Also the author of The Students Guide to Yoga Anatomy and teacher on movementformodernlife.com, Sally is now a certified Experienced and Senior Yoga Teacher and teacher trainer, who is known for her humour, warmth and all inclusive presentations. She now specialises in delivering solid and thorough pregnancy and post-natal yoga teacher training's in the UK and internationally.
Cancellation Policy
The deposit for the training constitutes the first £200 of the 85 hour Pregnancy Yoga Teacher training course fee and is non-refundable. It is not possible to have your place refunded or transfer to a Pregnancy Yoga Teacher training course at a later date once you have already paid your deposit. We STRONGLY recommend that you take out insurance to cover your costs in the event that you have to cancel or curtail your training. By registering and paying a deposit of £200 for this course, you are agreeing to this cancellation policy. Thank you.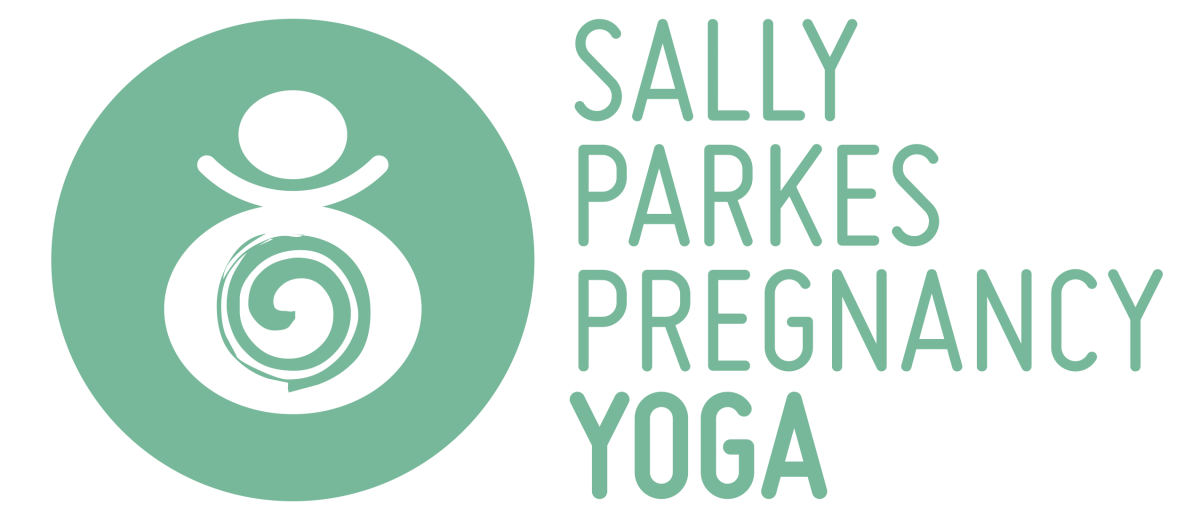 'Sally Parkes' Pregnancy Yoga DVD for health and wellbeing.
Suitable for all levels.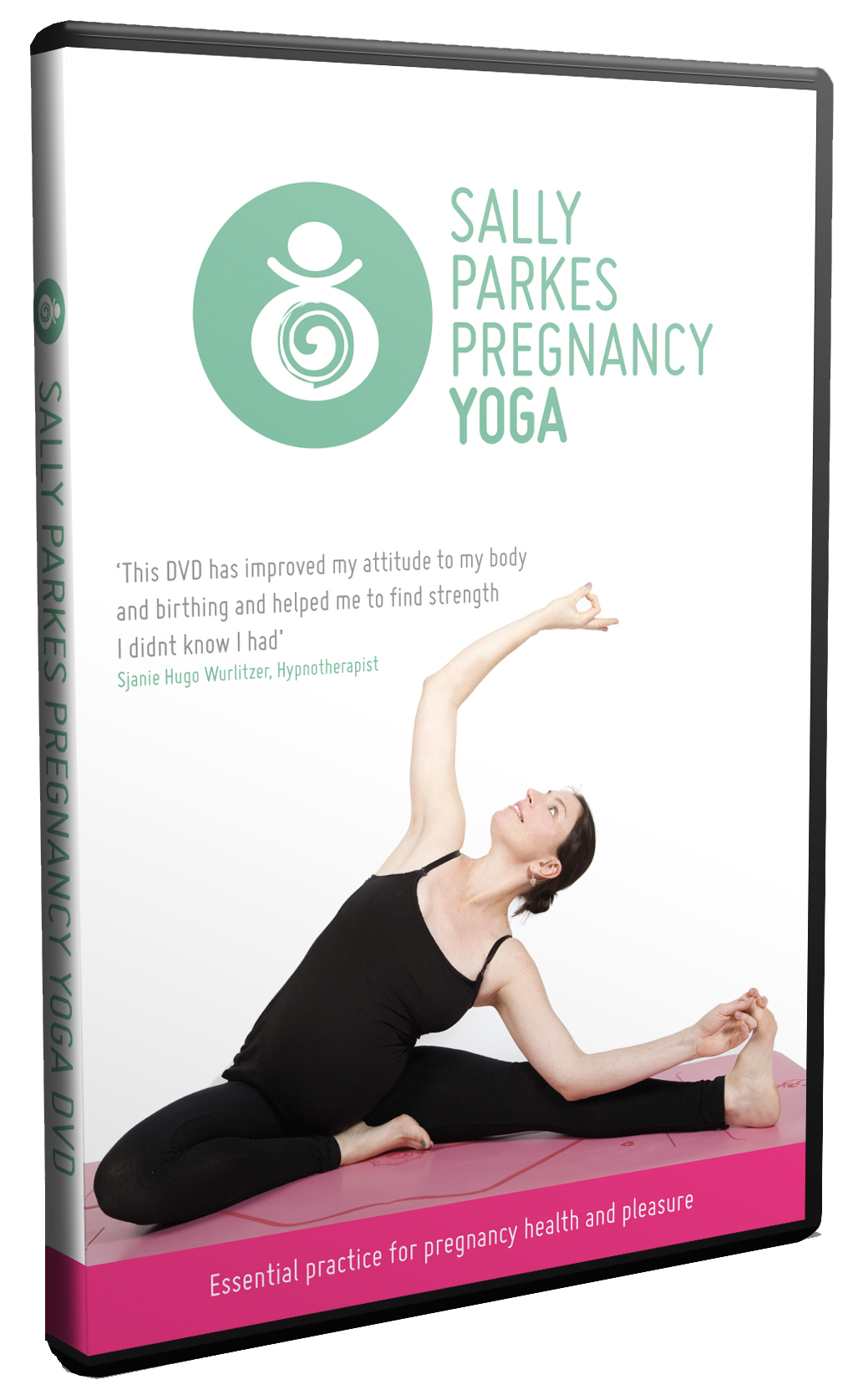 Upcoming Dates
2017
1/2/3 September 2017 - Sold Out
8/9/10 September 2017 - Sold Out
2018
24th – 26th August 2018
31st August – 2nd September 2018
This is a six day course. 
The timings for each day are 08:15 – 16:30
Book Me In!
Booking link will take you to the Meadowlark Yoga website.
If you wish to pay by BACS please email info@sallyparkesyoga.com for our bank details.
Training Location
Meadowlark Yoga, 43 Argyle Pl, Edinburgh, Midlothian EH9 1JT, UK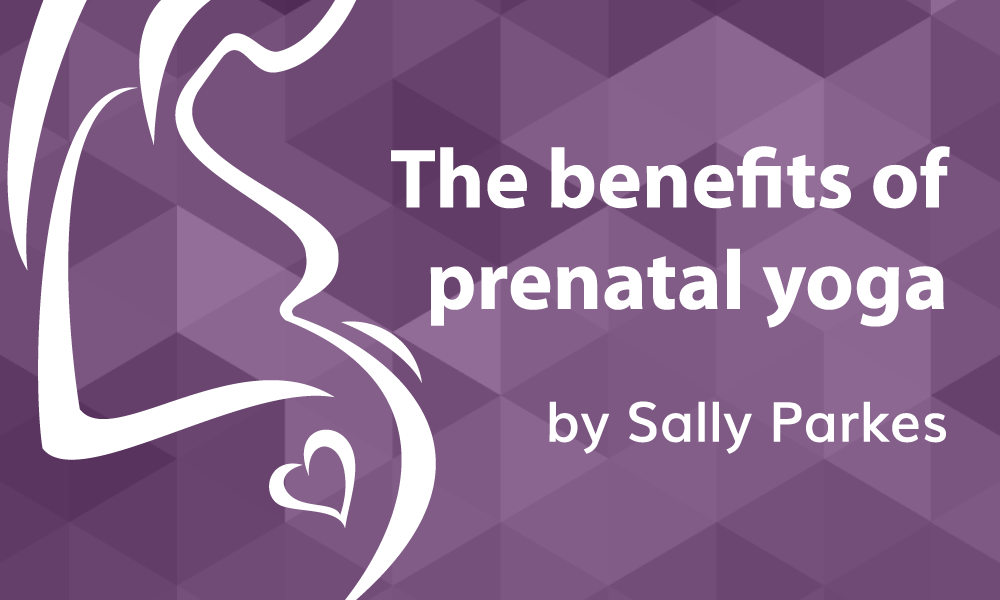 The Student's Manual of Yoga Anatomy
By Sally Parkes BSc, EYT, SYT.
30 Essential Poses Analyzed, Explained and Illustrated.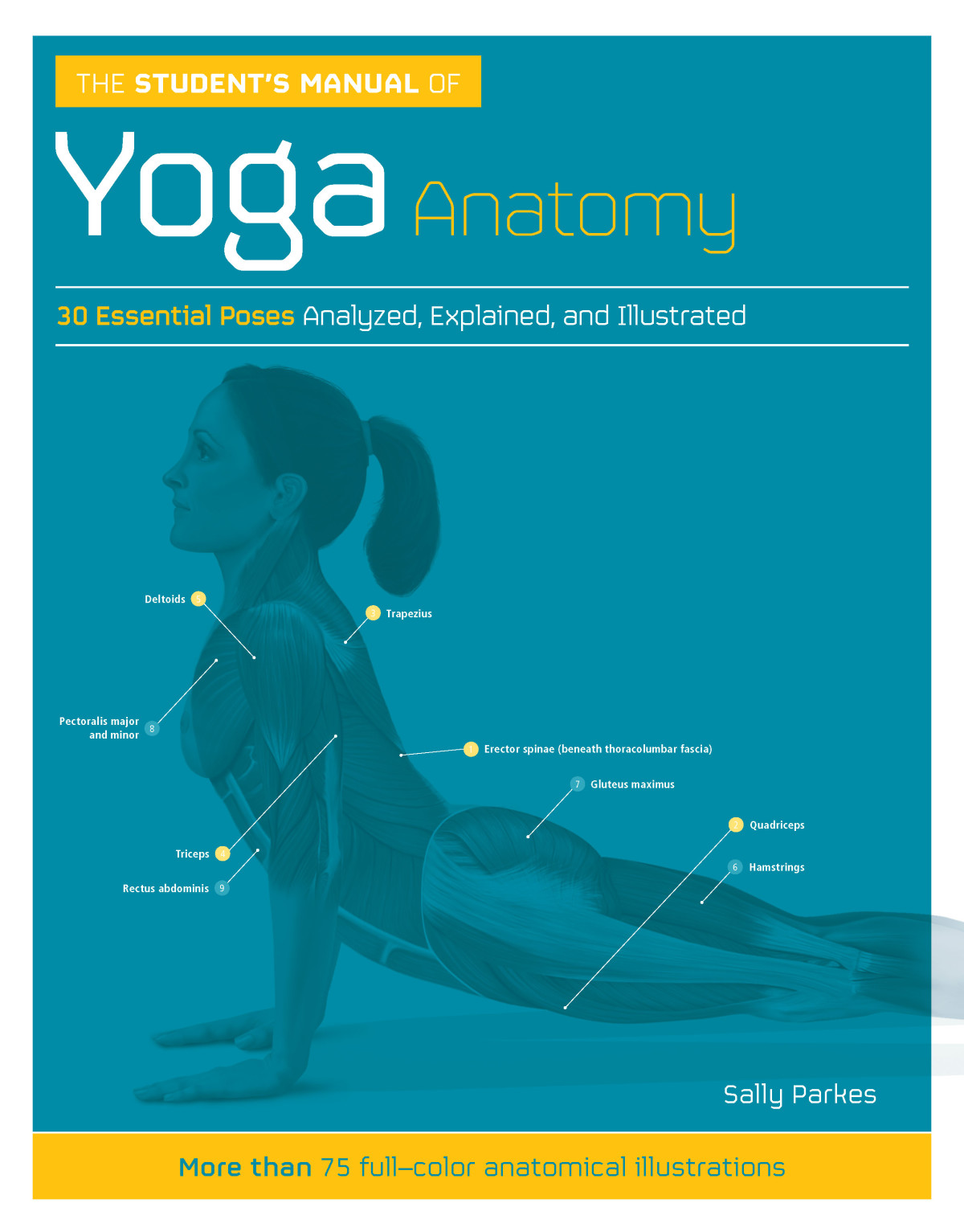 "I have taken part in my initial yoga teacher training with Sally and have just completed pregnancy yoga teacher training with her too. Sally is a wonderful teacher, very grounded, friendly and informative and manages to make the information fun and easy to learn and I wouldn't hesitate in recommending her if you are considering a path or continuous professional development as a yoga teacher."
Jenny, 2015
"I loved this teacher training. It provided me with skills and knowledge I need to teach a pregnant woman with confidence! I really enjoyed every minute of it!"
Alison, Dubai 2014
"I chose this course because I liked the idea of being able to immerse myself in the training. I ended up loving the course even more than I thought possible. This was one of the best trainings I have done and I would strongly recommend it to others. I feel hugely grateful to Sally for making it such a wonderful experience."
Abi, Brighton 2014
"I am so happy I signed up for Sally's pregnancy yoga course! As a yoga teacher, I now feel empowered and ready (having gained all the insights and information) to teach expecting moms"
Pem, Dubai 2014
"Having recently completed my Yoga TT with Sally, it really was a no-brainer to continue with her to do my Pregnancy TT. Sally is a wonderful teacher, patient, experienced and so much knowledge to share with her students. We all have the utmost respect for her as she takes time with everyone. I can't wait to get started!"
Sue, 2013
"Sally spreads warmth and kindness through her excellent teaching. I really appreciate her deep knowledge in this field of yoga and the way she can connect it. Academic knowledge strongly grounded in earth and always a fabulous sense of humour"
Allesandra, Dubai 2014
Sign up here for the latest news!