200hr Yoga Teacher Training Calendar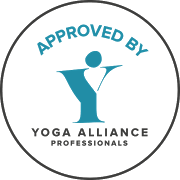 Our 200 hour yoga teacher training course is certified by the Yoga Alliance Professionals and consists of five weekend modules and seven nights in Spain plus course work. Attendance of all modules, plus completion of coursework and assessments as laid out by your course leader, is essential in order for you to complete the course.
2017 Course 1
January
21st-22nd January in London
February
11th-12th February in London
March
11th-12th March in London
April
1st-2nd April in London
May
19th-26th May in Spain
June
10th-11th June in London
2017 Course 2
Places available:
July
8th-9th July in London
August
5th-6th August in London
26th-27th August in London
September/October
29th September-6th October in Spain
November
4th-5th November in London
December
9th-10th December in London
Sign up to my mailing list to receive some Yogic Wisdom from my book straight to your inbox every Wednesday!